Events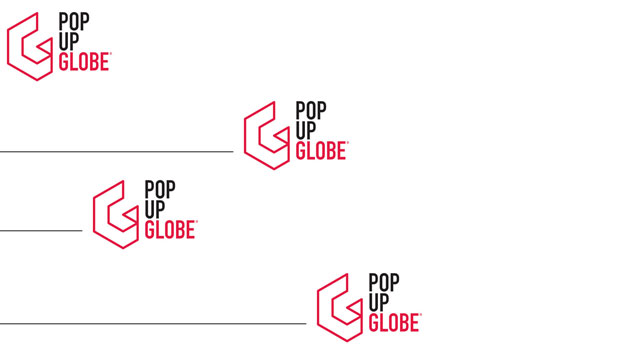 Published on August 1st, 2017 | by Admin
POP UP GLOBE – 20,000 TICKETS SOLD
In just three weeks, 20,000 tickets have been sold to Pop-up Globe – the world's first full-scale temporary working replica of one of the greatest theatres in history, the second Globe, that's already rising out of the ground right next door to Melbourne's iconic Sidney Myer Music Bowl.
Theatre lovers from throughout Australia have snapped at the chance to see one of Shakespeare's four masterpieces – Othello, Much Ado About Nothing, As You Like It and Henry V — performed in the space in which he intended them to be performed and never-before seen that way in Australia.
With construction already underway on the three-storey, 16-sided, 900-person capacity theatre Pop-up Globe will soon become a stunning feature of Melbourne's arts precinct and the home of a spectacular season of Shakespeare from 21 September to 12 November.
Michael Coppel, Chairman Live Nation Australasia says he thrilled that Australian audiences have reacted with such enthusiasm for this exciting new project.
"This is the most exciting theatre project we've seen in a long time," says Mr Coppel. "We are on track for a sell-out season so if you're thinking about attending, don't think too long – as the bard himself said, better three hours too soon than a minute too late!"
Over 100 people are working in the six-week construction of the world's first full-scale temporary working replica of the second Globe theatre that unites cutting-edge scaffold technology with a 400-year-old design to transport audiences back in time. Pop-up Globe will feature all the spectacular theatrical trickery of the Jacobean era, including cannons, flaming arrows, hundreds of litres of fake blood, hand-forged armoury and more than 450 beautiful bespoke period costume pieces. Capped with an onion dome, Pop-up Globe will be a remarkable feature of the Melbourne cityscape, just as the second Globe was in London.
POP-UP GLOBE founder and artistic director Dr Miles Gregory describes the second Globe as one of the most important theatres in history.
"The experience was so remarkable that ever since the late nineteenth century, actors and academics – and sometimes a mixture of the two – have sought to recreate as much as is possible the 'original' staging conditions of Shakespeare's own theatres," says Dr Gregory.
"Yet the second Globe Theatre, the theatre he built and in which his work was being performed at the time he died, had never been accurately reconstructed until now.
"Our aim is to recreate as faithfully as possible this original performance space so Pop-up Globe's audience can enjoy the remarkable experience of Shakespeare's own audience 400 years ago.
"Our audiences are blown away by the immersive experience of seeing Shakespeare performed in the space for which it was written. The relationship between actor and audience, the spectacular space itself, together with the power of Shakespeare's incredible work, means attending plays at Pop-up Globe is totally different from anything you've seen before," says Gregory.
"This isn't dusty Shakespeare. This is now. Alive. Like a party," adds Gregory.
The first Globe stood for 14 years until a disastrous fire demolished it in 1613. The second Globe was rebuilt on the same foundations by Shakespeare and his company significantly modifying the original first Globe to create what became one of the most famous theatres in history. Pop-up Globe uses as its historical reference point ground-breaking research by Associate Professor Tim Fitzpatrick and Russell Emerson of the University of Sydney to create the world's first full-scale temporary working replica of Shakespeare's theatre, the second Globe.
The audacious project was originally planned as a one-off in Auckland to celebrate the 400th anniversary of Shakespeare's death in 2016. Created entirely from scratch by an international company and cast in less than 18 months, Pop-up Globe took the city by storm welcoming more than 100,000 attendances in a season extended twice by popular demand.
Additionally, Melbourne audiences will be the first to see a specially-commissioned new show, Around the Globe in 60 Minutes!, which will thrust audiences into the maelstrom of history, allowing them to experience the triumphs and disasters that tell the incredible story of the second Globe Theatre.
Tickets selling fast. For more details, go to popupglobe.com.au 
As You Like It
An all-singing-and-dancing cast of fifteen bring you Shakespeare's hilarious comedy, As You Like It. Set in 1642, and with gorgeous costumes to match, this zany production by our all-male company – complete with human sheep, bone-crunching wrestling, live music and lyrical poetry – will have you crying with laughter.
Much Ado About Nothing
See the legendary Beatrice and Benedick as you've never seen them before in Shakespeare's original 'rom-com', Much Ado About Nothing. You'll laugh and cry from start to finish as they navigate their way to love in this hilarious production which turns Pop-up Globe into an uproarious house party.
Othello
Witness Shakespeare's ultimate psychological thriller in Pop-up Globe's production of Othello. Take a journey into the diseased mind of the noble Moor as he's consumed by 'the green-eyed monster'; jealousy. The twists and turns in this powerful and dark production will have you on the edge of your seat.
Henry V
Shakespeare's tribute to one of history's greatest leaders comes alive like an action movie. Be part of the English army as the heroic King Henry takes on the French army at Agincourt in the face of impossible odds. No knowledge of history is necessary to enjoy this immersive theatrical experience complete with spectacular and blood-thirsty battle sequences, performed by sixteen men in full armour wielding broadswords, longbows, garottes, cross-bows, bagpipes and a frying pan.
Around The Globe In 60 Minutes!
Step into history and experience the triumphs and disasters that tell the story of the second Globe Theatre: from the fascinating story of its construction by Shakespeare and company after the catastrophic mid-performance fire of 1613 to its decline and fall as the bloody English Civil War started in 1642. Along the way, expect to meet outrageous characters from its history, and to laugh, shout and cheer as a cast of five actors share the extraordinary tale of one of the greatest theatres in history: the second Globe.