Hardware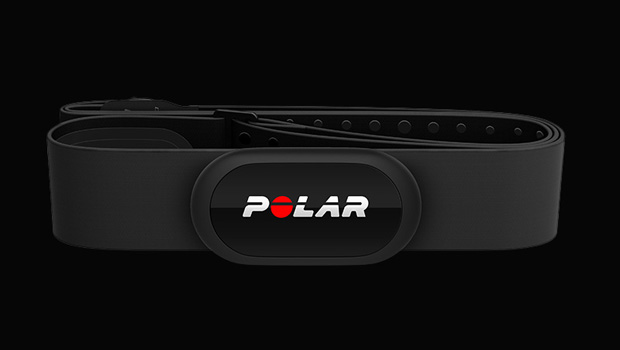 Published on May 7th, 2017 | by James Wright
Polar H10 Heart Rate Sensor Review (2017)
Summary: The Polar H10 Heart Rate Sensor is the perfect accessory to accurately monitor your heart and is compatible with a wealth of smart items!
When it comes to heart rate straps, Polar has the edge on its competitors and their new Polar H10 definitely gets the gold medal when it comes to accuracy, compatibility and comfort. With that in mind, the Polar H10 Heart Rate Sensor has been designed for people who want to accurately measure their hear rate so whether you're a professional athlete or someone wanting to keep their fitness level in check, this device has been created for you.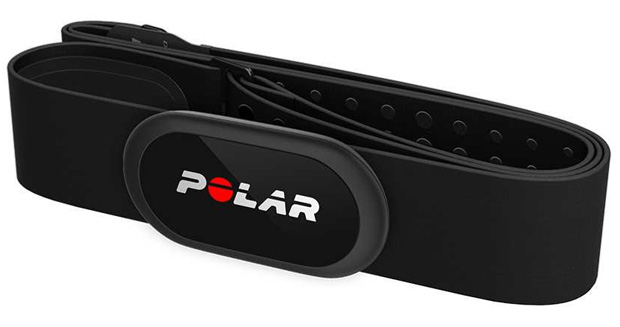 More importantly, it syncs with other Polar devices, including smartphones so that you can easily see your statistics and monitor your health in order to get to your peek performance. Furthermore, there are even a handful of apps that support the Polar H10 such as MapMyRide which gives the user a true holistic sports monitoring system. If you're a gym goer, you might even surprised to learn that certain brands of popular gym equipment is also compatible with this clever little device from Polar… unfortunately my gym didn't have this.
In terms of design, the Polar H10 is quite minimalist and very unassuming that is not only waterproof but supports the excellent Polar V800 which means you can monitor both your swimming and your heart rate. Also, the soft strap of the Polar H10 will fit a wide variety of body types with the model tested at Impulse Gamer supporting sizes from medium to extra extra large. An extra-small to small version is also available. Attaching the Polar H10 to your chest if very easy and once you adjust the band, you simply click the strap together. Furthermore, the strap is designed with non-slip silicone nodules and Polar have also improved the electrodes on the unit in order to accurately record your heart rate.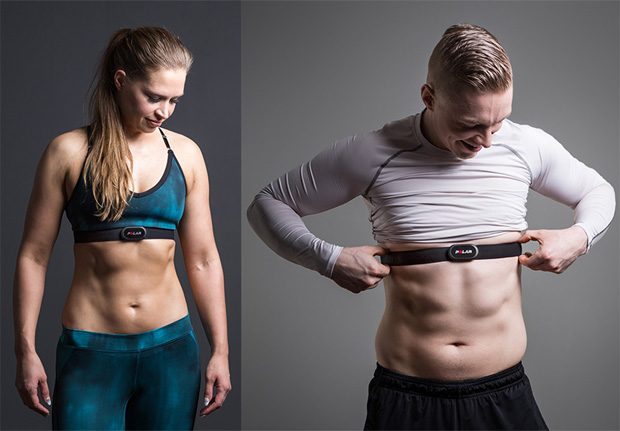 This heart rate monitor also uses Bluetooth Low Energy technology (aka Bluetooth 4.0) in order to increase the battery life of the product. Polar state that the battery lasts up to 400 hours and to replace, you simple purchase a CR2025 battery which is available at most supermarkets and hardware stores. Although the unit has been designed to record one work-out, this is generally more than ample for most users, although the ability to easily switch between sports may be a bonus to some. Setting up the Polar H10 is child's play and once you download the app for the product, you simple pair it. As you mentioned, you can also use this product in unison with other Polar products like the V800 and the Balance Scales to get a 360 snapshot of your healthy lifestyle.
Another exciting feature about the Polar H10 is the ability to sync this device to a GoPro which means when you're filming, it will display your heart rate on the video. So if you're into extreme sports, this new feature is perfect for adding something a little different to your videos as you draw your viewer into this almost immersive experience as it streams your heart rate from the Polar H10 to your GoPro which really adds to the overall features of this device. So after wearing this device religiously for the last couple of weeks, I was surprised at how comfortable this device is and given it's small size (34x65x10mm) and its almost non-existent weight (3grams), you actually forget that you're wearing it.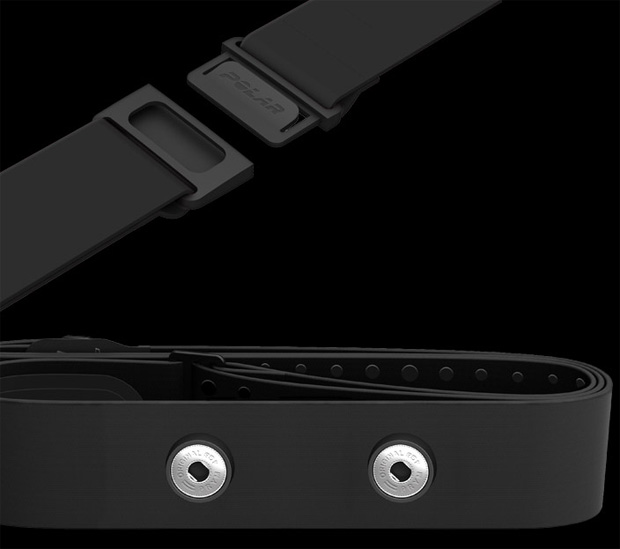 The Polar Beat App is still one of our favourite fitness apps because of the amount of detail that is recorded which definitely assists your training regime. The Smart Coaching of the app also calculates your calories based upon your height, weight, age and maximum heart rate which then calculates your best level of physical activity. So if you're using a Polar activity tracker, the scales and the H10, this is a great use of technology as you become a sporting cyborg while these products silently monitor certain aspects of your activity, health and overall goals.
Final Thoughts?
The Polar H10 Heart Rate Sensor is an excellent heart rate monitor that is not only quite affordably priced at just $129AUD (May 2017) but is very well designed, including true water-proofing that can easily be used by a wide variety of people from those wanting to get fit or professional athletes at the top tier of sports. Add some very impressive compatibility with other devices (e.g. Go Pro 4 & 5), the Polar H10 Heart Rate is a must piece of technology for those wanting the best for their fitness and just may give the edged you're looking for.
Recommended!
Specifications
| | |
| --- | --- |
| Compatibility | iOS mobile devices iPhone 4S and later and Android mobile devices with Bluetooth 4.0 capability and Android 4.3 or later. |
| Updates | Via mobile phone using Polar Flow app or Polar Beat app |
| Connector size | 34x65x10 mm |
| Weight | Connector 21 g (0.74 oz), strap 39 g (1.38 oz) |
| Memory | One training session |
| Battery type | CR 2025 |
| Battery life | 400 hours with BLE and 5 kHz transmission active |
| Water resistance | 30 m (Suitable for swimming) |
| Materials | Connector: ABS, ABS + GF, PC, Stainless steel. Strap: 38% Polyamide, 29% Polyurethane, 20% Elastane, 13% Polyester, Silicone prints. |
| Operating temperature | -10 °C to +50 °C / 14 °F to 122 °F |