Hardware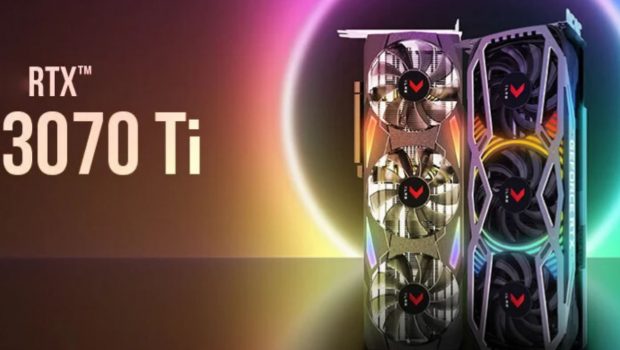 Published on October 11th, 2022 | by James Wright
PNY GeForce RTX 3080 Ti 12GB XLR8 Review
Summary: The PNY GeForce RTX 3080 Ti 12GB XLR8 cements itself as a 4K gaming platform for PC gamers
Welcome to high speed gaming courtesy of the XLR8 Gaming Geforce RTX 3080 Ti graphics card that is built by PNY and powered by Ampere, NVIDIA's 2nd gen RTX architecture that includes enhanced RT and Tensor Cores, new streaming multiprocessors, 12GB of GDDRR6X RAM and a clock speed of 1365Mhz, including a boost speed of 1665Mhz that easily allows for 4K gaming and ray tracing capabilities.
Welcome to gaming power!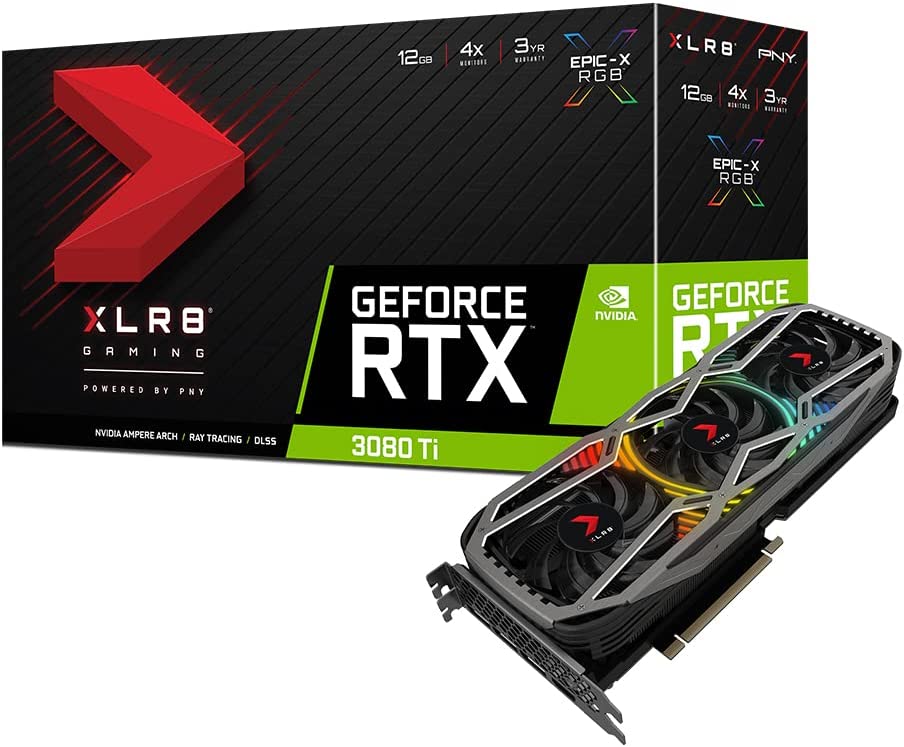 As you can see, this product does have all the bells and whistles, however in order to experience this graphics card, you need a PCI Express-compliant motherboard with one triple-width x16 graphics slot with a power supply of at least 750 watts.  Add in one of the latest Intel (reviewed) or AMD CPU's plus 32GB of DDR5 memory for additional personal and this card is also capable of displaying 8k (7680 × 4320 @60Hz) that also includes a 3-year warranty for additional peace of mind.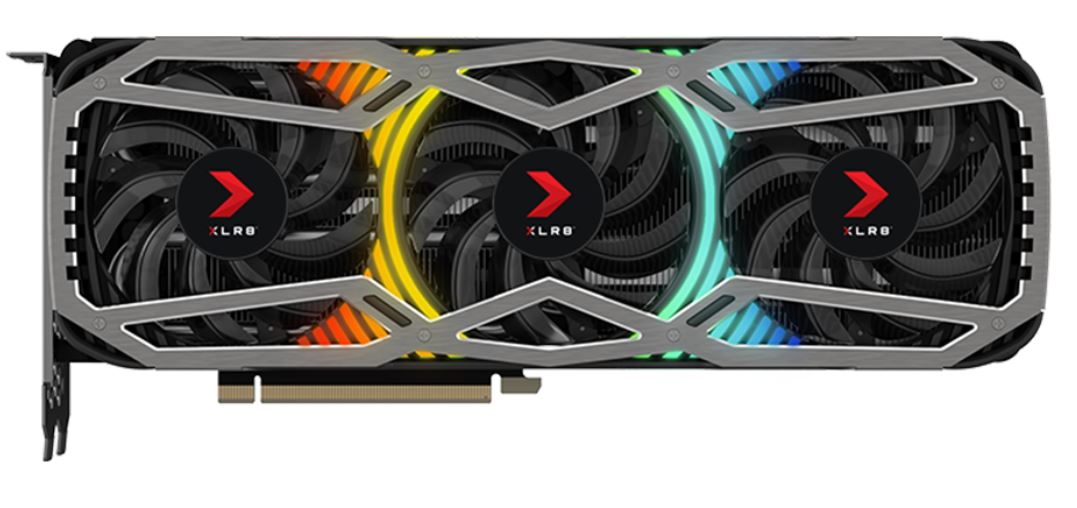 PNY GeForce RTX 3080 Ti 12GB XLR8 Specifications
| | |
| --- | --- |
| PNY Part Number | VCG3080T12TFXPPB |
| UPC Code | 751492645360 |
| CUDA Cores | 10240 |
| Clock Speed | 1365 MHz |
| Boost Speed | 1665 MHz |
| Memory Speed (Gbps) | 19 |
| Memory Size | 12GB GDDR6X |
| Memory Interface | 384-bit |
| Memory Bandwidth (GB/sec) | 912 |
| TDP | 350 W |
| NVLink | Not Supported |
| Outputs | DisplayPort 1.4 (x3), HDMI 2.1 |
| Multi-Screen | 4 |
| Resolution | 7680 × 4320 @60Hz (Digital) |
| Power Input | Two 8-Pin |
| Bus Type | PCI-Express 4.0 ×16 |
| Card Dimensions | 11.57 x 4.41″ x 2.20″; 2.7-Slot |
| Box Dimensions | 8.35″ x 14.68″ x 3.78″ |
As you can see from the above specs, the PNY GeForce RTX 3080 Ti 12GB XLR8 definitely targets the gamer and PC enthusiast due to its performance driven features.
Installation of the card is a relatively easy process and once it is attached to your motherboard's PCI Express slot, you need to connect its two 8-pin power connectors. The caveat of this card is a power supply that runs at least 750w, however given architecture of the RTX 3080 Ti, personally I would err on a unit of 850w and above. The tricky aspect about the installation is lining the card with the slot on the motherboard and then pushing it in gently so you don't damage the board due to the weight of length. For those that love RGB, the card does support this feature for its three fans and GeForce RTX branding which glows.
The last part of the formula is connecting a monitor or TV to one of its ports (DisplayPort 1.4 x 3, HDRMI 2.1) and Windows 10 or 11 will automatically detect the card and install the appropriate driver. To maximise the NVIDIA features, you do need to download the latest GeForce drivers and software which generally also sees a performance boost.
Test System
CPU: Intel's Core i9-10980XE Extreme Edition
Motherboard: ASRock Z690 PHANTOM GAMING-ITX/TB4
Cooler: T-Force GD240E ARGB Siren AIO Liquid CPU Cooler
Power Supply: Super Flower Leadex Platinum SE 1000W
Hard Drive: WD_Black SN750 SE NVMe SSD
Memory: Kingston FURY Renegade DDR5 RGB Memory
Operating System: Windows 11 Professional
Once we were up and running in Windows 11 Professional, we were ready to test some games on the PNY GeForce RTX 3080 Ti 12GB XLR8.
Our first impressions? Wow! This high-end graphics card performs very well. While it displays amazing frames per second at 1080p and 1440p, this card should be running at 4K and again, no issues whatsoever and more importantly, all the games we tested had ultra or high detail enabled.
Mirroring the advertised specs from PNY, their GeForce RTX 3080 Ti 12GB XLR8 matched the results from AIDA64, a highly commended system benchmarking app for the PC.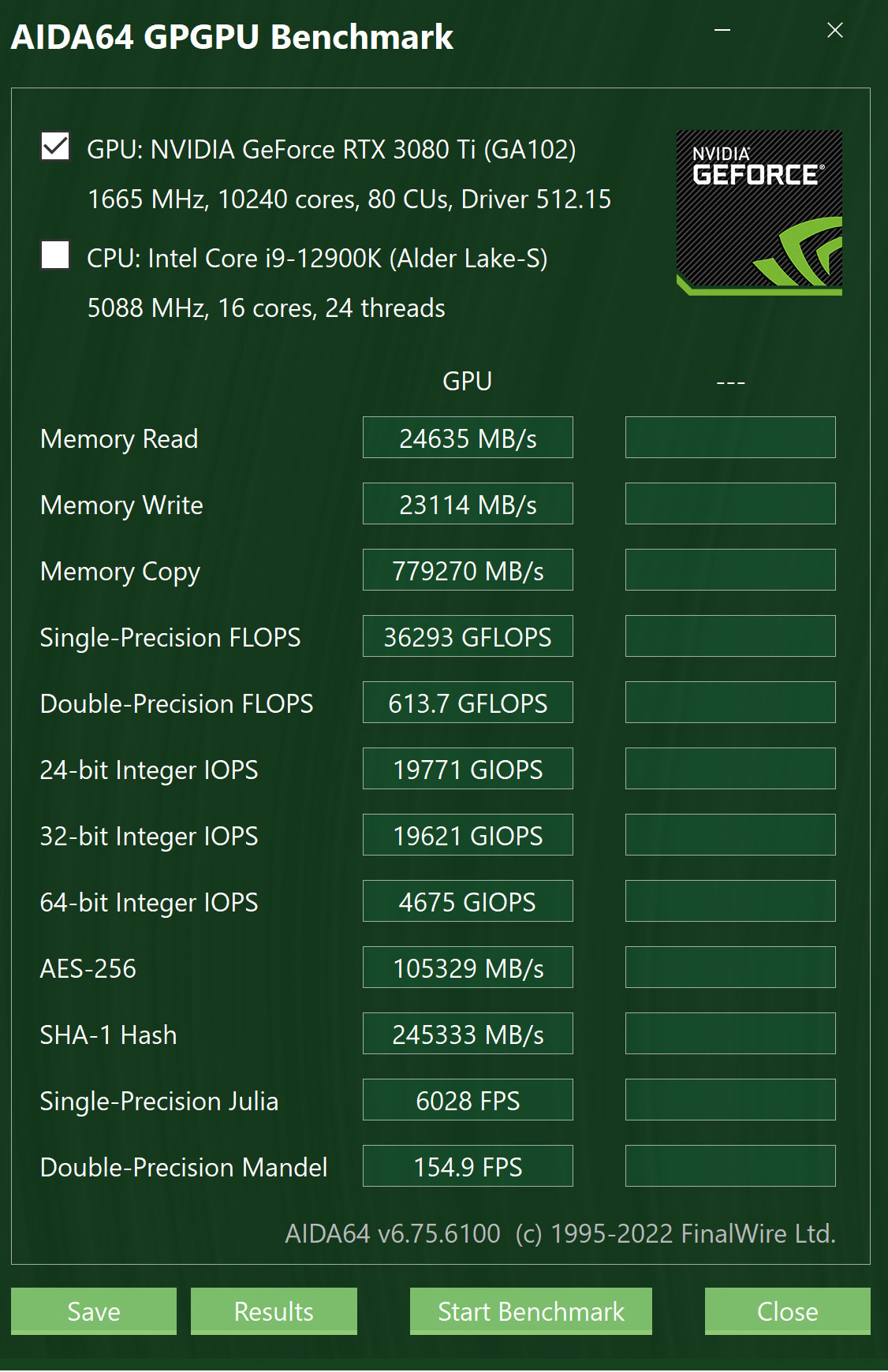 Game Benchmarks

Cyberpunk 2077
Cyberpunk 2077 is an action role-playing video game developed by CD Projekt Red and published by CD Projekt. The story takes place in Night City, an open world set in the Cyberpunk universe. While quite buggy initially, the developed have refined the title considerably since then which looks perfect at 4k.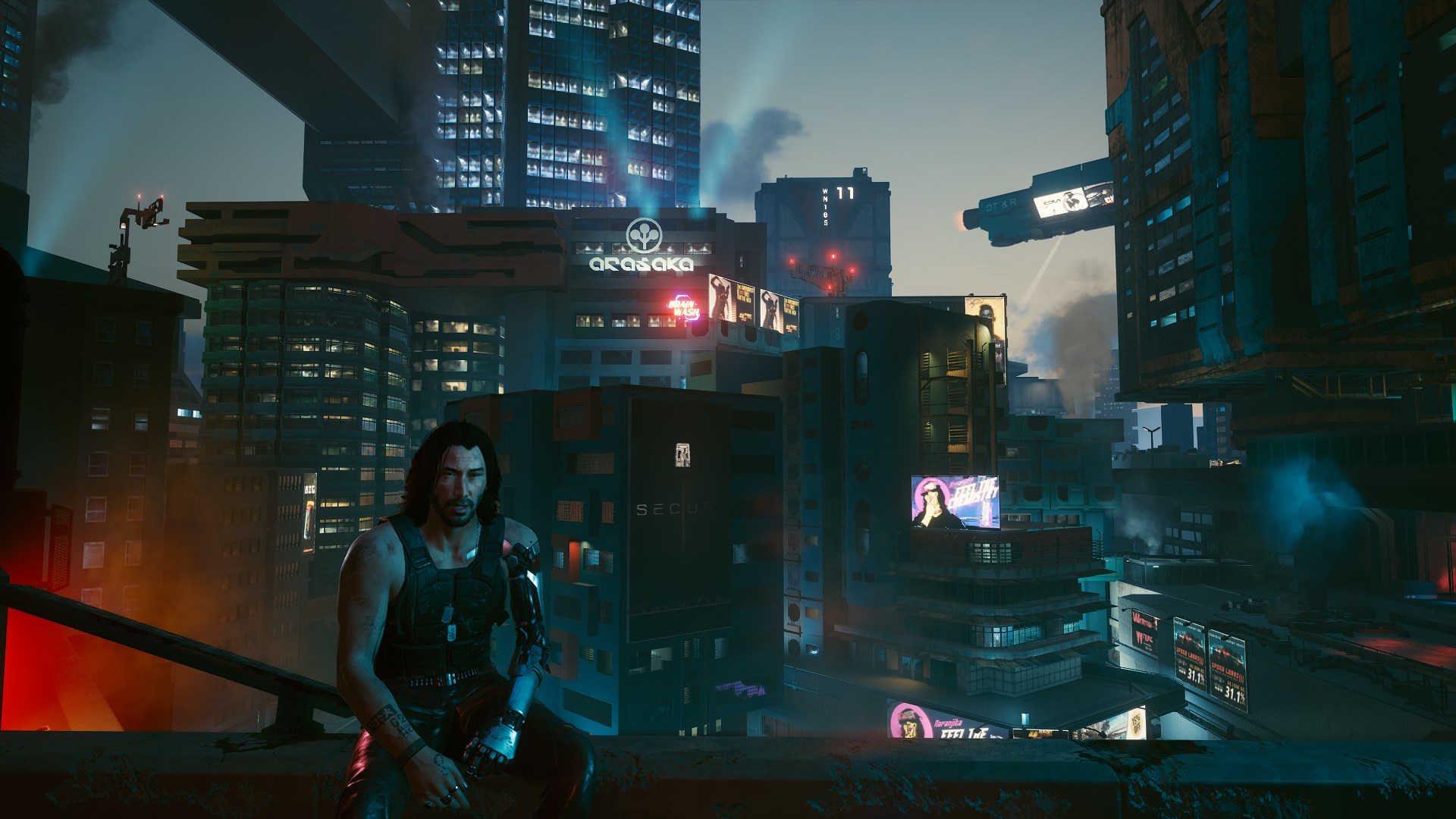 F1 2022
F1 22 is a racing video game developed by Codemasters and published by EA Sports. It is the fifteenth entry in the F1 series by Codemasters and on the PNY GeForce RTX 3080 Ti 12GB XLR8, you really get that sense of speed.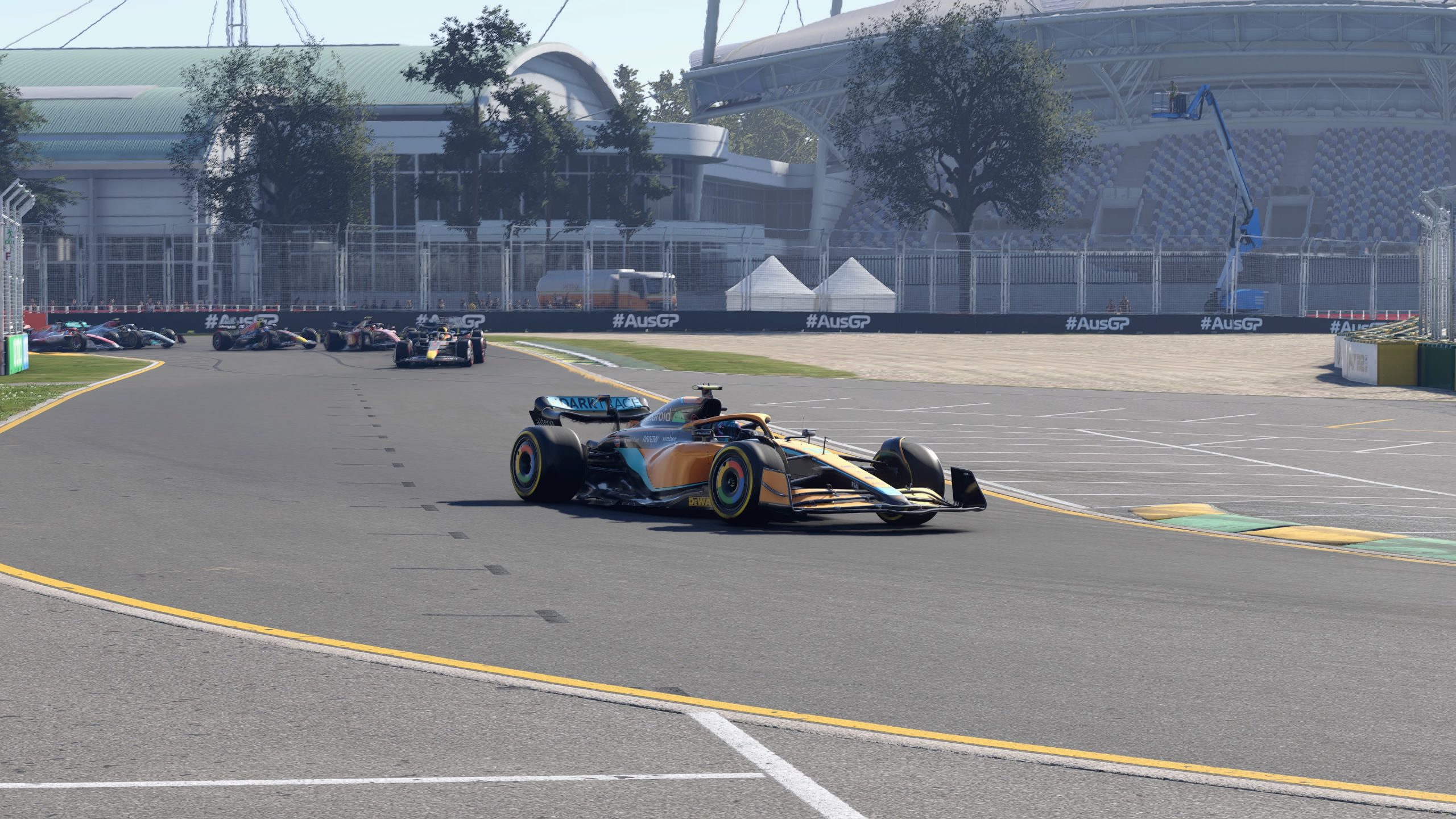 Forza Horizon 5
Forza Horizon 5 is a 2021 racing video game developed by Playground Games and published by Xbox Game Studios. It is the fifth Forza Horizon title and twelfth main installment in the Forza series. The game is set in a fictionalized representation of Mexico and like F1 2022, this card successfully created the lands of Mexico at high speeds with a flawless framerate.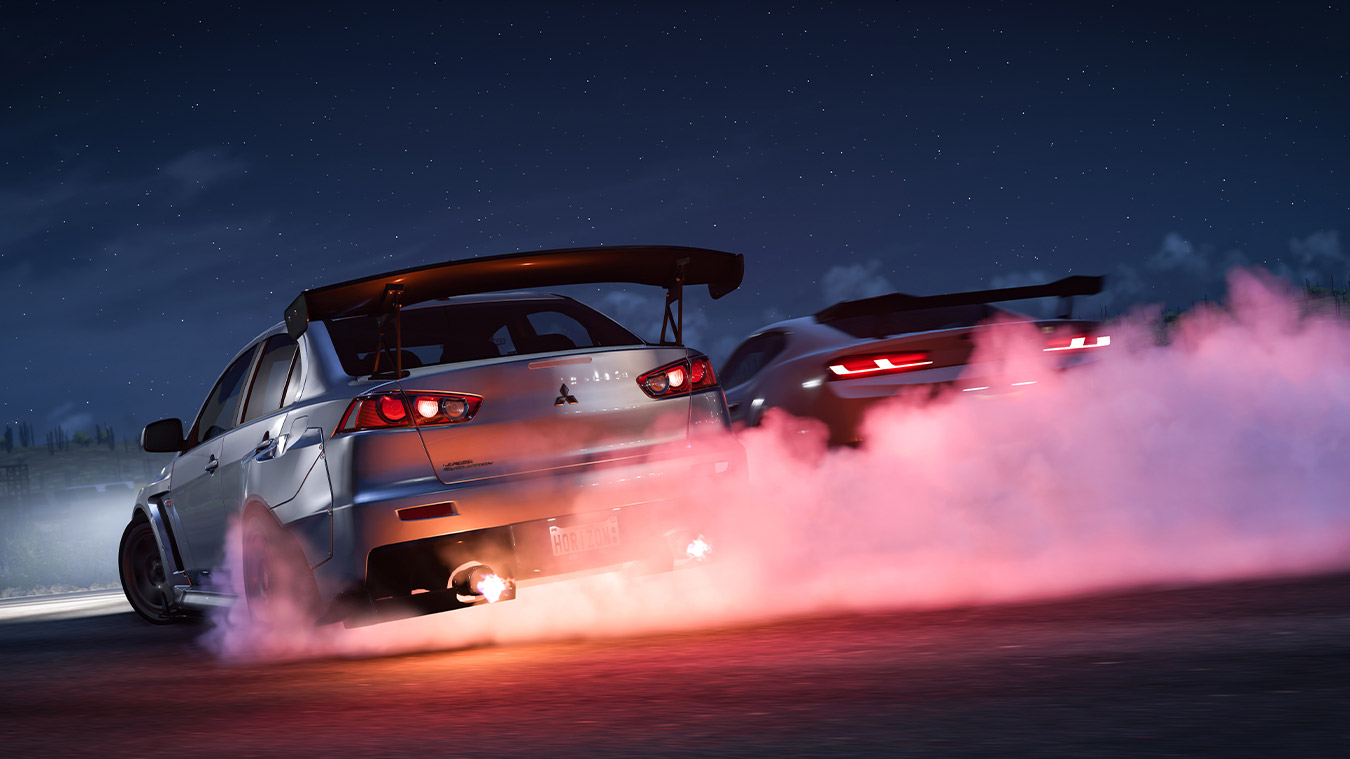 Far Cry 6
Far Cry 6 is a 2021 first-person shooter game developed by Ubisoft Toronto and published by Ubisoft. It is the sixth main installment in the Far Cry series and the successor to 2018's Far Cry 5. On the PNY GeForce RTX 3080 Ti 12GB XLR8, the title really came to life with its detailed environments, special effects and excellent framerates at 4k.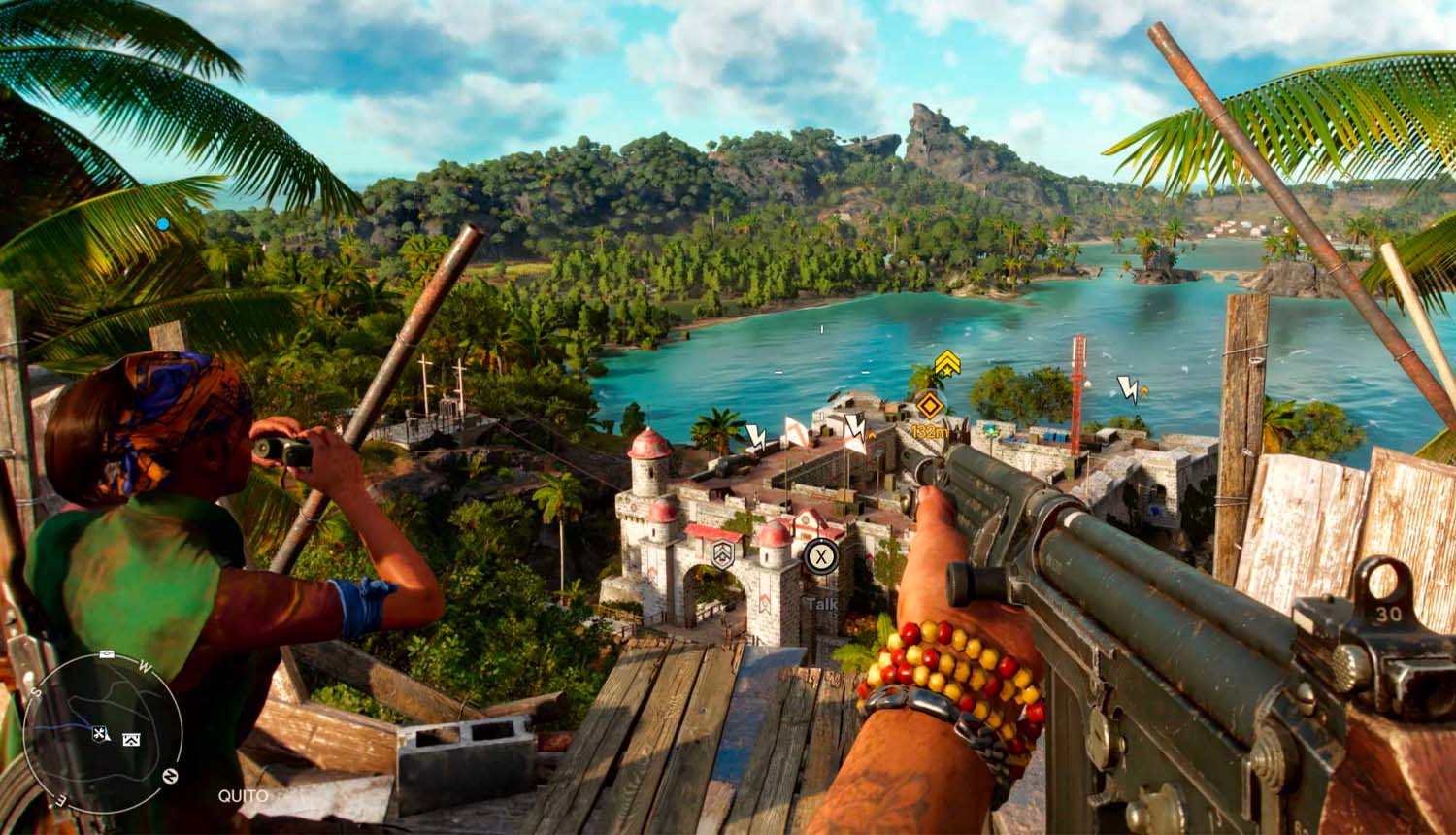 Benchmarks in frames per second
As you can see from the results (above and below), the PNY GeForce RTX 3080 Ti 12GB XLR8 performs exceptionally well at 4K, including games that support ray tracing. You can also push the graphics if you overclock the card and conservatively speaking, another 5 to 10% is possible, however further tweaking would more than likely gain even better results.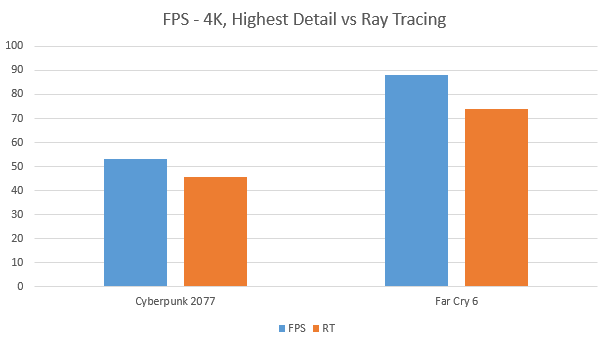 Another game we tried was Sony's Spider-man which supports both 4K and RT. At 4K with high detail, the game ranged between 100 to 120 frame per second with the average around 110, depending on what was occurring in the game. With 4K and RT enabled the average was between 60 to 80 frame per second, with the average at 70 which is quite impressive compared to the PS5 version. Additionally and at times, it did push the 100 fps mark as well.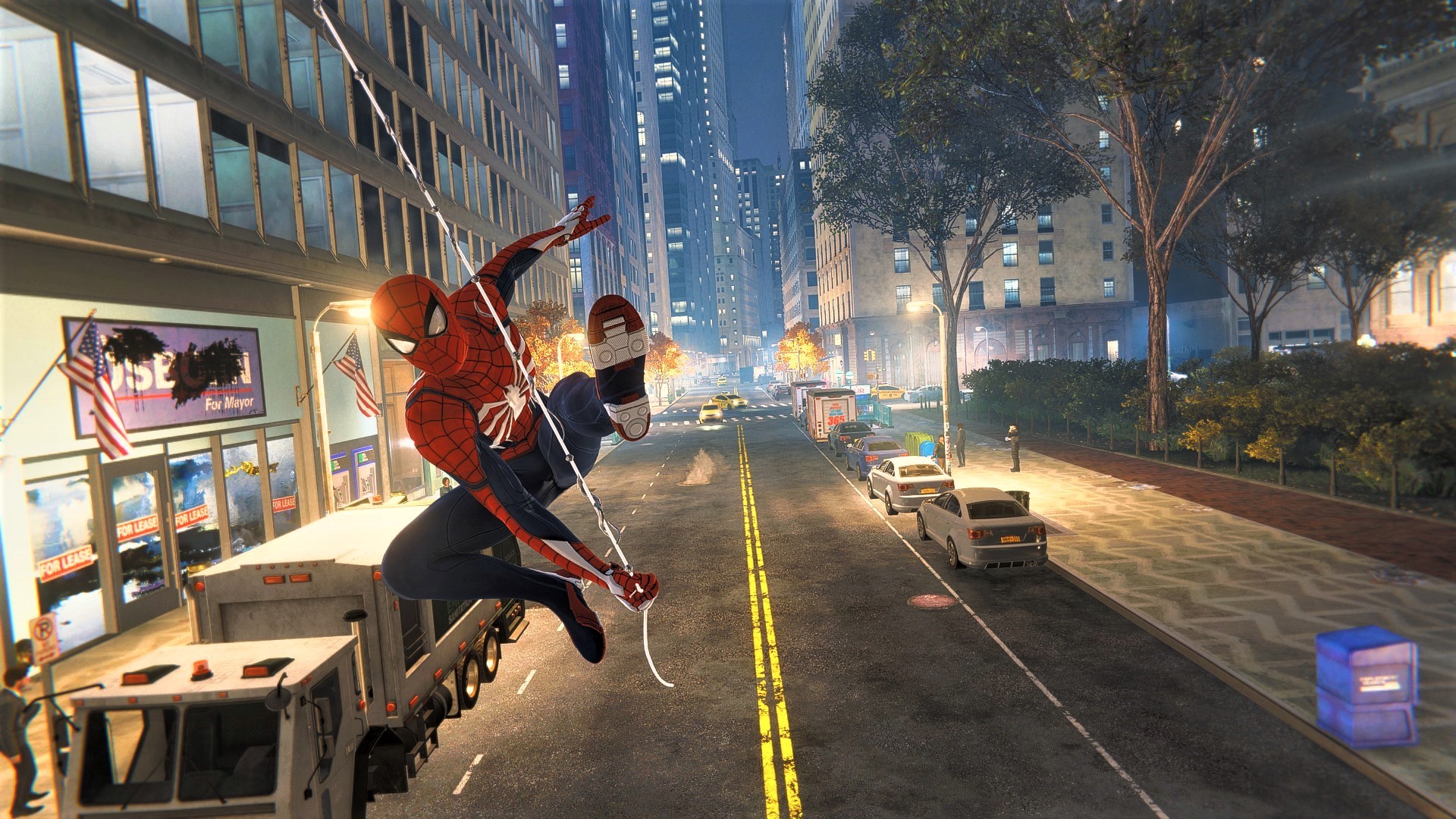 Final Thoughts?
If you're looking to level-up your gaming and have the right rig components, the PNY GeForce RTX 3080 Ti 12GB XLR8 is a great option and can be purchased from around $950 AUD (October 2022) which not only gives your PC the ability to run the latest games at the highest detail but frame rates that will enhance your overall gaming. The inclusion of the 3-year warranty also ensures a more positive state of mind for gaming, particularly those titles which maximise the card, particularly if ray tracing is enabled.
For more information, please visit www.pny.com