Hardware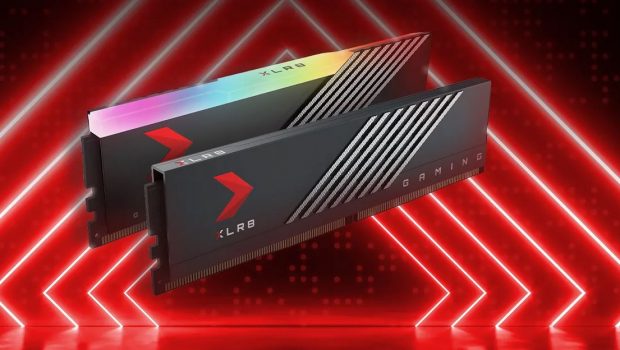 Published on April 18th, 2022 | by Tony Smith
PNY 16GB XLR8 Gaming MAKO DDR5 6000MHz Review
Summary: The PNY 16GB XLR8 Gaming MAKO DDR5 6000MHz increases memory performance on the latest systems, however it does come at a cot.
PNY XLR8 Gaming MAKO DDR5 6000MHz Desktop Memory Review: If you're looking at building the ultimate gaming rig in 2022 and you have the right Z690 motherboard and 12th Gen Intel CPU combination to match, including a high-end graphics card, then look no further as PNY may have the DDR5 power-up for you.
Designed for gamers and PC enthusiasts, the PNY XLR8 Gaming MAKO DDR5 6000Mhz memory provides high bandwidth with low latencies in order for your system to access speeds of 6000Mhz and greater courtesy of overclocking abilities. Supporting this speed is lower power consumption that with its aluminum heat spreader, including temperature sensors which ensures your RAM remains stable under a variety of conditions, particularly performance gaming. The modules are also compatible with lower frequencies that include 5600MHz, 5200MHz and 4800MHz.
Those wanting to push the speed barrier will be pleased to know that the XLR8 Gaming MAKO DDR5 is Intel XMP compatible that allows you to fine-tune the performance of this memory module. In terms of modules, it is available as a 16GB module or a 32GB kit that includes 2 16GB sticks and thanks to PNY, we checked out their 32GB bundle which operates at 1.30 volts..
.
Highlights
Aluminum heat spreader to efficiently dissipate heat for consistent and stable performance
On-Die Features
– PMIC (Power Management IC) on module
– Temperature sensor ICs for optimal control and monitoring
– Lower power consumption
– Higher memory efficiency and lower latency
Full compatible with Intel XMP
Overclock up to 6000Mhz
Low profile design
Backwards compatible with lower frequencies: 5600Mhz, 5200Mhz, 4800Mhz
Supports on-die ECC debugging of self-healing DRAM cells for greater stability
CAS latency of 36, 1.3 Volts
Intel XMP 3.0 Support
Unboxing

Our 12th generation Intel "Alder Lake" CPU, the i9-12900K (above) plus the ASRock z690 phantom gaming-itx/tb4 Desktop Motherboard (below) makes for a great gaming fit!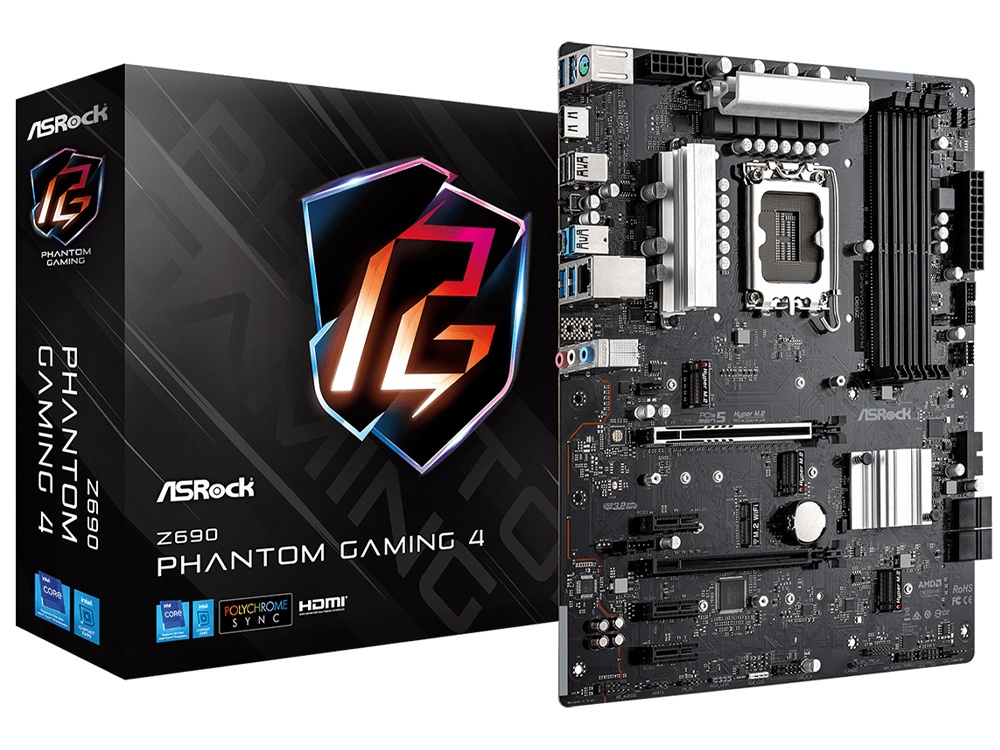 As you can see from the above images, the modules (133.3 x 34.8mm) are well-built with a very sturdy aluminum heat spreader for cooling. The low profile design also makes it perfect for a variety of systems so less bruised knuckles when you're trying to install them.
Once installed into our test system, the first test was AIDA64. AIDA64 cache and memory benchmark measures the bandwidth and latency of the CPU caches and the system memory.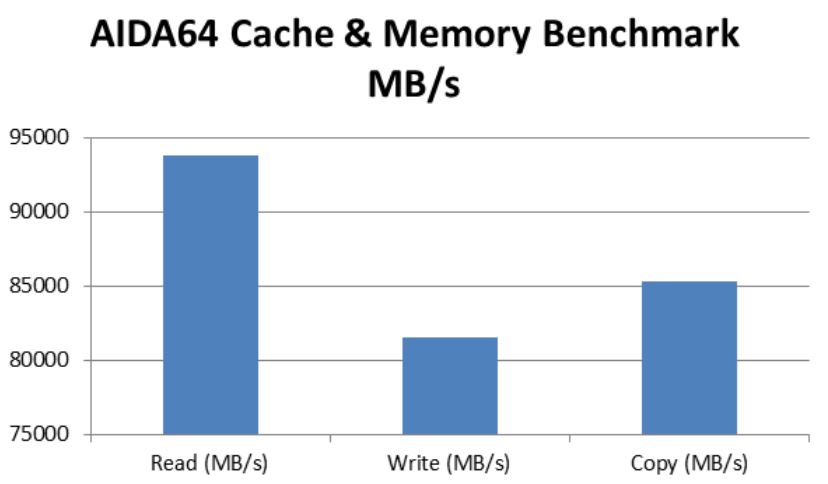 #: Latency 67.6ns
Compared to its competitors, the PNY 16GB XLR8 Gaming MAKO DDR5 6000MHz definitely places it in the upper tier of DDR5. The above results were for the standard 6000Mhz settings and kicked goals even compared to the fastest of DDR4 RAM.
Overclocking
For those gamers or enthusiasts that want to push their systems to the max, the PNY 16GB XLR8 Gaming MAKO DDR5 can easily be overclocked. In terms of stability and on our test machine, we managed to push this RAM to 6400Mhz with no stability issues whatsoever.
So what does this mean?
It's roughly a 7% improvement that for PC enthusiasts, it really opens up the door for even faster overclocking if you have the right cooling such as settings at 6800Mhz which makes it at least 12% faster. However finding the perfect timings can be a challenge at these higher speeds. Interestingly when I tested 7-ZIP, the MAKO scored 110MB/s on its compression test when it was set to 6000Mhz, at 6200Mhz, it increased to 114MB/s and 6400Mhz, 116MB/s. So as you can see, overclocking does give the memory a power boost.
Gaming
As expected, the DDR5 memory from PNY did give our games a boost in terms of increased frames per second and while it may be considered a minimal power-up by some it, when linked to the right motherboard, CPU and graphics card that for us was the ASUS GeForce RTX 3080 for us, it definitely created the perfect system for gaming. The results below are for the standard settings on both sets of DDR4 and DDR5 with the PNY at 6000Mhz.
Final thoughts?
If you're looking at building the ultimate gaming rig or upgrading your current system with some of the fastest desktop DDR memory available, then look no further as PNY may have the solution if you are looking to build or improve your current gaming gig and have right components. Also, PNY have perfectly named their new DDR5 memory after one of the world's fasted species of shark, the Mako which can reach speeds of up to 74 kilometres, so yes, this DDR5 is indeed that quick!
For more information, please visit https://www.pny.com/consumer/view-all-products/memory.
Specification
Memory Type: DDR5 Unbuffered DIMM

Channel Type: Dual Channel, Quad Channel*
*Purchase 2 for Quad Channel performance

Form Factor: DIMM (Desktop)

Capacity: 16GB, 32GB(2x16GB)

Frequency Speed: 6000MHz (PC5-48000)

CAS Latency: CL36/ CL38

Voltage: 1.3V

Buffered/ Registered: UnBuffered

XMP Support: XMP 3.0

Speed Compatibility: 4800MHz-6000MHz

Module Dimension: 133.4x 34.8 mm

Retail Pack Dimension: 286x 170x 112mm

Warranty: Lifetime Limited Warranty