Events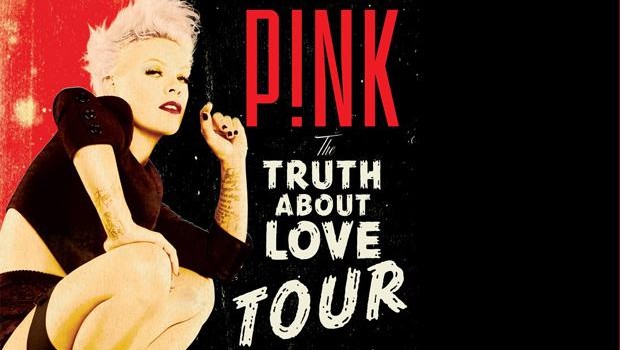 Published on July 31st, 2013 | by Admin
P!NK THE TRUTH ABOUT LOVE TOUR AUSTRALIA 2013
Pink returns to Australia with her awesome new show entitled P!NK THE TRUTH ABOUT LOVE who blasted onto stage in a classic Pink spectacular of epic musical proportions. With an almost interactive experience, fans were treated to one of her best concerts to date that included giant screens, amazing costumes, stylised dance routines and awe-inspiring acrobats by the Queen of Rock herself. Seeing Pink suspended high above the ground on wires as she sung her 2010 hit, Raise Your Glass was nothing short of spectacular.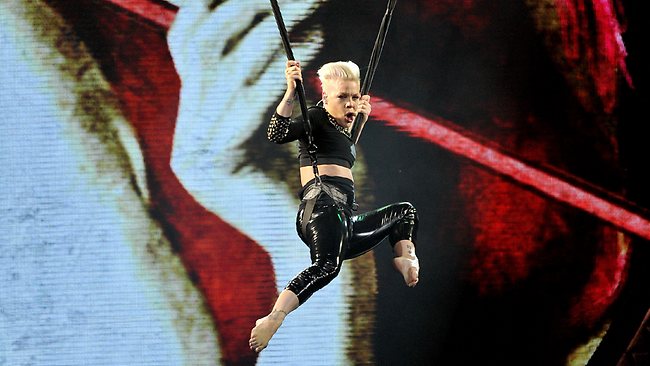 Other songs included Most Girls, There You Go, You Make Me Sick, Just Like a Pill, U + Ur Hand and Sober which had the crowd pumping and it was like the entire audience were one big organism dedicated to Pink herself. The atmosphere of this tour was truly insane, especially as Pink does some clever acrobatic routines as she spins in the air, all while singing. It's just a wow moment.
Apart from her own songs such as Just Give me a Reason, Pink also done her own rendition of Chris Issak's Wicked Game that really struck an emotional cord of the crowd, especially with guitarist Justin Derrico beautiful musical skills. Nate Ruess also performed a duet with Pink with Just Give me a Reason which was another highlight of the show. With that said, I loved how the giant screens were used to portray a montage of Pink's life that showed pictures, videos and snippets of her music videos.
The "final" song of the night was Blow me One Last Kiss that once again saw Pink perform in a spectacular and emotional fashion as she sung probably the best version of this song to date. A special mention should also be made to Pink's ringmaster Rubix Von Füchenhürtz who really got the crowd going with her very amusing antics that had the entire audience in hysterics. With three guitarists, two keyboardists, two backup singers, a drummer plus seven dancers, this tour was more like a party than a concert as the entire entourage gave 110%.
Final Thoughts?
From singling out some lucky fans to a beautiful interpretation of Cyndi Lauper's hit Time After Time, this concert really ticked all the right boxes, especially for fans of Pink. The encore of the night was So What that ended the tour for Sydney on a true high, especially with Pink flying across the arena.
P!NK THE TRUTH ABOUT LOVE was a tour spectacular that I would highly recommend to all fans of Pink!
Pink's 'The Truth About Love Tour' Set List
1. Raise Your Glass
2. Walk of Shame
3. Just Like a Pill
4. U + Ur Hand
5. Leave Me Alone (I'm Lonely)
6. Try
7. Wicked Game (Chris Isaak cover)
8. Just Give Me a Reason
9. Trouble
10. Are We All We Are
11. How Come You're Not Here
12. Sober
13. The Great Escape
14. Who Knew
15. Time After Time (Cyndi Lauper cover)
16. Perfect
17. Most Girls / There You Go / You Make Me Sick (medley)
18. Slut Like You
19. Blow Me (One Last Kiss)
20. So What (Encore)