Events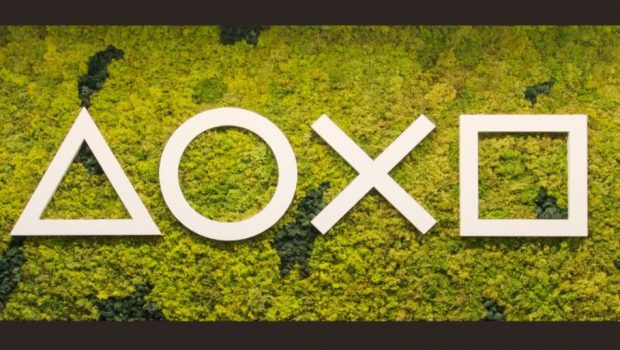 Published on April 22nd, 2022 | by Adrian Gunning
PlayStation's "Road to Zero" Driving Initiative
To celebrate Earth Day today (22 April), Sony Interactive Entertainment's Senior Director, Environment, Social, and Governance, Kieren Mayers, has shared a blog post reflecting on the progress made by Sony Interactive Entertainment (SIE) in addressing the company's footprint on the planet.
As part of Sony Group's Road to Zero plan, Sony Interactive Entertainment (SIE) has made ambitious commitments to reducing the environmental impact of its products and business activities as well as finding ways to use PlayStation content to inspire social change.
Some of the key initiatives in the past twelve months include:
Sustainability engagement is popular with our PlayStation community. For the recent Horizon Forbidden West launch, to raise awareness about climate change and protect biodiversity, the game narrative was connected to real-world action. Through this and other consumer engagement activities, SIE has invested in planting more than a half million trees with selected partners and organisations.
We're investing in high-quality carbon offset projects. To celebrate Earth Day with our PlayStation community worldwide, we are happy to announce that SIE has offset carbon emissions equivalent to 100 million hours of average console electricity use during gameplay*. Through the Gold Standard Organisation, SIE is supporting a combination of initiatives aiding biodiversity and sustainable living within developing
countries and investment in new renewable energy capacity.
Using the power of video games to raise awareness and inspire change. SIE will participate again in this year's Playing for the Planet Green Game Jam. PlayStation Studios' Media Molecule is hosting an interactive Green Game Jam for their community to create games on the theme of 'Sustainable Farming' in Dreams. For each of the first 1,300 games created and uploaded during the Game Jam, SIE will plant up to 100 trees for a maximum total of 130,000 trees in partnership with The Arbor Day Foundation.
Supporting data centres to transition to renewable electricity. SIE worked with the data centres that house our game streaming servers to ensure their facilities meet the latest efficiency benchmarks, while encouraging them to transition to renewable electricity consumption wherever possible. Using 2020 as a base year, 78% of the electricity used for streaming PlayStation games came from renewable sources.
SIE continued to address the Work-From-Home impact of our employees. SIE has also addressed an estimated share of the electricity use for our employees while working from home by purchasing carbon offsets to cover the impact throughout FY2021. The main SIE offices in the US and Europe continue to use 100% renewable electricity, and offices in Japan are transitioning to fully renewable electricity by the end of this fiscal year.
Reducing our impact by addressing material usage in PlayStation game boxes. In FY2021, we started integrating recycled plastic in PlayStation game boxes into our supply globally. In total, 10% of the plastic used for producing our game boxes over the year was sourced from post-industrial waste.
Driving change as a united gaming industry. SIE is a proud founding member of the United Nations Playing for the Planet (P4P) Alliance that launched in 2019 and SIE will continue to work toward contributing to UNEP goals.
To read the full blog, head to the PlayStation Blog.