News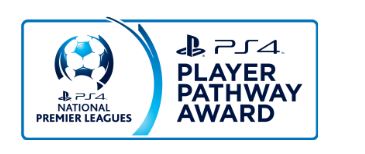 Published on August 4th, 2016 | by admin
PlayStation®4 National Premier Leagues launches the Ones to Watch series to uncover Australia¹s next football superstar
Sydney, Thursday 4th August 2016: PlayStation®4 National Premier Leagues (PS4 NPL) has kicked off Episode One of an 8-part bio-series, Ones to Watch, which broadcast live in Tuesday night's Westfield FFA Cup on Fox Sports. Hosted by football expert Adam Peacock, The Ones to Watch series profiles some of Australia's best young footballers, uncovering potential contenders for selection in the inaugural PS4 Player Pathway Award. The winner of this Award will go on to trial with Sydney FC's Youth League team and their chance to live out their football dreams.
The Ones to Watch documentary series profiles eight of Australia's undiscovered football stars, documenting their football history, their community, their PS4 NPL club and how these combine to drive players and evolve their football careers.
Currently in its fourth year since inception, the semi-professional PS4 NPL is widely regarded as the engine room for the future of professional league football in Australia. Spanning eight State and Territory competitions, the PS4 NPL is already the main stepping stone for aspiring players to break into the Hyundai A-League, proudly boasting 35 players from various PS4 NPL competitions currently contracted to a Hyundai A-League club.
PlayStation 4 has collaborated with Football Federation Australia and Sydney FC to create another pathway for PS4 NPL players to break into the Hyundai A-League. The PS4 Player Pathway Award, announced at the kick off the 2016 season, gives 24 aspiring footballers in the league a shot at a professional career. The winner of the two-day training camp held at Valentine Sports Park, home of Football New South Wales, will earn a trial with Sydney FC's Youth League team.
'Getting on the road and filming the Ones to Watch series was fantastic. Visiting each competing PS4 NPL Member Federation reaffirmed to me how important this level of football is in Australia. Although only 8 PS4 NPL clubs are being showcased, I am really looking forward to Australia getting to know the next generation of Australian football superstars and all those that help make this dream a reality,' said Ones to Watch host, Adam Peacock.
The PS4 Player Pathway Award, the culmination of the Ones to Watch series, incorporates Australian football's elite coaches and personalities, with the judging panel including FFA Technical Director Eric Abrams, former Socceroos skipper and NPL ambassador John Kosmina, and Sydney FC Youth Coach Rob Stanton.
PS4 NPL ambassador, John Kosmina, had only positive things to say on the Ones to Watch Series, "The Ones to Watch Series is a terrific initiative to acknowledge and recognise quality young talent that is playing in the PS4 NPL," Kosmina said.
"I've been fortunate to see a lot of players develop and grow into quality footballers so it's great to be involved in the process of working with and identifying some of the best young talent in the country and helping them try and reach their dream of becoming a professional' Kosmina added.
Rob Stanton, Sydney FC Youth League coach is looking forward to what talent will be uncovered, adding "The PS4 Player Pathway Award is a great concept. It's an opportunity to discover untapped talent which otherwise may not have been picked up by the professional game and Sydney FC is the best place to do it."
"Our club is developing the best players in the country through our Academy, we provide the best coaching, the best environment for learning and have a clear pathway for youngsters to become Hyundai A-League players", said Rob Stanton.
Managing Director of Sony Computer Entertainment Australia, Michael Ephraim had the following to say on the Ones to Watch series and PlayStation 4's commitment to Australia's football landscape;
"Our partnership with the National Premier Leagues is built on the shared passion to build and establish grassroots Australian football as the training ground for the next generation of Hyundai A-League players. I'm elated that the Football Federation of Australia and Sydney FC have supported us in creating this award, helping us bridge the gap between the NPL and A-League and recognising the up and coming talent in this year's competition."
Every Ones to Watch episode will be broadcast live during Fox Sports coverage of the Westfield FFA Cup.