Hardware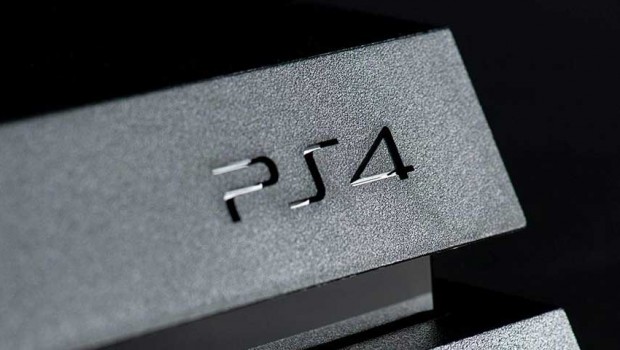 Published on December 18th, 2014 | by admin
PlayStation®4 expands its entertainment service offer in time for Christmas
SYDNEY, 18 December 2014 – Sony Computer Entertainment Australia (SCE Aust.) is pleased to announce that from today, PlayStation®4 (PS4™) owners in Australia will have access to a raft of additional entertainment services that includes Yahoo7's catch-up-TV service, PLUS7.   Michael Ephraim, Managing Director, Sony Computer Entertainment Australia said, "Not only is PlayStation the best place to play this Christmas, it's the home of leading on-demand content and entertainment services. We are delivering our players a host of exceptional home grown and international TV programs to catch-up on as well as additional ways to enjoy music and movies, just in time for the holidays!"   The stellar range of services now available on PS4 includes:
PLUS7 (PS4 & PS3)
Watch your favourite TV shows for free on the PLUS7 app. PLUS7 offers video streaming of full length episodes as seen on Seven, 7mate, 7TWO and other content partners – just hit the play button and you can watch full screen videos straightaway.
ABC iView (PS4 & PS3)
ABC iView is a free internet TV service that offers full length catch-up programs from the ABC's broadcast TV channels plus programs selected just for iView, released even before TV broadcast. Most programs are available for 14 days after broadcast transmission, and new programs are added every day.
Quickflix (PS4 & PS3)
With Quickflix, you can enjoy instant access to new releases, blockbuster movies, all-time classics and the best from HBO and BBC on your TV. There are hundreds of titles to choose from and new ones are added every month.
SBS ON DEMAND (PS4 & PS3)
SBS ON DEMAND gives you free, unlimited access to SBS content, so you can watch your favourite shows when you want.
Foxtel Play (PS4 & PS3)
Foxtel Play is the new way to watch Foxtel over the internet, giving you the freedom to tailor your own packages to include some of our most popular channels. No lock in contract and no installation, so sign up today and start watching Foxtel Play!=  
YouTube (PS4)
Discover and watch your favourite videos and channels on YouTube. From comedy to music to sports, find the channels that you love. Watching a video is just the beginning when you can like, share, comment and more. By signing in to YouTube, you can easily access your subscribed channels, playlists and favourites from any device.  
MUBI (PS4 & PS3)
MUBI is a curated online cinema bringing you cult, classic, independent, and award-winning movies. Every day MUBI film experts introduce you to a great film, and you have a whole month to watch it. That's 365 extraordinary films a year curated by MUBI.
Plex (PS4)
Plex organises all of your personal media, wherever you keep it, so you can access and enjoy it all on your PS4. With Plex, you can easily stream your videos, music, photos and home movies straight to your TV through your PS4.
Dailymotion (PS4)
Dailymotion is one of the biggest video platforms in the world providing free access to live content such as cultural events, sport competitions around the world or breaking news as it happens. It allows its users to watch free or on-demand movies, series and exclusive programs from an international catalogue of tens of millions of videos.  
Gamereactor (PS4)
Gamereactor's video channel lets you browse and watch hundreds of hours' worth of game trailers and gameplay footage in HD, as well as original content with news, shows and interviews, giving you unrivalled access to the biggest names in the gaming industry .  
IGN for PlayStation® (PS4 & PS3)
Breaking video game news from the IGN team, and reviews for the biggest games and movies are now on your big screen with the IGN for PlayStation® app. Launching IGN for PlayStation® is like flipping on an interactive TV channel updated daily with gaming entertainment. Sit back and enjoy, or take control and customise your experience on the fly.
Qello HD Concerts (PS4)
Turn your big screen into a concert! With Qello Concerts you can transmit the world's largest collection of concerts and music documentaries in HD at any time! Watch Nirvana, Bruce Springsteen, Beyonce, Queen, Paul McCartney, BB King, Eric Clapton, U2, Lady Gaga, Billy Joel, Pink Floyd, Foo Fighters, Metallica, Lamb of God, The Allman Brothers, Tom Petty, The Who, The Rolling Stones, Bob Marley, Mumford & Sons, Tupac, Jay-Z, Gary Clark Jr., Imagine Dragons, and thousands of other amazing performances.
VidZone (PS4 & PS3)
The VidZone™ application lets you manage your own personal library of music videos and exclusive content from thousands of top bands and solo artists. Search for your favourites, create your own music video playlists or choose from a selection of themed VidZone™ TV channels such as 80s Party TV, Metal Mania TV and Trance Anthems TV.
Looking for a specific genre? Browse through a whole range of VidZone™ Zones – from rock, pop and hip hop to chill-out tunes, dance hits and indie tracks.
Get all of your favourite videos, playlists and TV channels in one place by adding them to "My Zone". Be sure to let your friends know what your favourite VidZone™ videos are via your social network and PlayStation®Network friends list.
The WWE app enables subscribers to enjoy instant and unlimited access to:
• 24/7 streaming content with both scheduled programming and an on-demand library that you can access everywhere
• All 12 WWE live pay-per-views including WrestleMania
• Ground-breaking original series, reality shows and documentaries
• The most comprehensive video–on-demand library featuring all WWE, WCW and ECW pay-per-views and classic matches uncut and uncensored
• Replays of Raw and SmackDown episodes