Consoles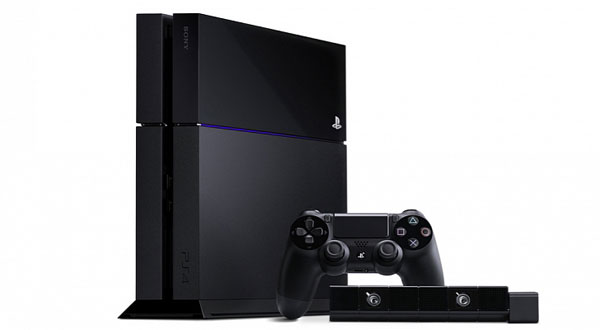 Published on November 6th, 2014 | by admin
PlayStation®4 crowned fastest selling home video games console in Australian history
Sydney, Australia, 6th November 2014 – As Australian gaming and entertainment providers gear up for the busiest sales period of the year, Sony Computer Entertainment Australia (SCE Aust.) is today celebrating a huge milestone, with PlayStation®4 (PS4™) named as the fastest selling home video games console of all time in Australia1.
This achievement comes in advance of PlayStation celebrating its 20th anniversary in the Australian market in early 2015, and proves the PlayStation® brand continues to be the favourite place to play for Australian gamers. In addition to being the fastest selling home console in Australian history, PS4 retains the number one next-gen console leadership position2, according to data from NPD Group Australia.
Further to the reception it has received from Australian gamers since its release, PlayStation 4 has been a significant driver in category growth since its release. According to Luis Gil, The NPD Group Australia, "the Console Hardware category in Australia has more than doubled in value since release of 8th Generation Hardware in 2013. PlayStation 4 accounted for a substantial 44% of the total category value since its launch3".
"As PlayStation powers into its twentieth year in Australia, we couldn't be happier with our position with PS4 at the top spot of the interactive entertainment industry," said Michael Ephraim, Managing Director, Sony Computer Entertainment Australia and New Zealand. "I've watched this business grow over the 20 years and have had the pleasure of being part of the monumental change in innovation and category growth; of which PlayStation has historically been a key driver of. PlayStation 4 is now the fastest selling home console in Australian history and this reflects the passion of our players, our partners and the quality of the PlayStation offer."
Critical to the PlayStation experience is the best-in-class technology that underpins it. With social connectivity at the heart of PS4, the evolution of its system software brings together new ways to interact with the global community. The recent release of System Software 2.0 reinforces these specifications, with a focus on innovative gaming experiences including Share Play which allows a PlayStation Plus member to invite a friend who owns a PS4 to join them on the virtual sofa. In addition, there is continued personalisation that includes the introduction of a USB Music Player, themes, home screen colours, voice control and a dedicated YouTube app.
Showing a clear commitment to The Players, PlayStation 4 offers an unparalleled software line-up for the festive season which includes SingStar™ Ultimate Party, DRIVECLUB™, Minecraft™ PS4 Edition, Far Cry® 4, Grand Theft Auto 5, Assassin's Creed®: Unity, Call of Duty®: Advanced Warfare and LittleBigPlanet™ 3, offering something for everyone in the family. In early 2015 highly anticipated and exclusive titles continue with The Order: 1886™, Bloodborne™ and Until Dawn™.
SCE Australia continues to expand its innovative PlayStation ecosystem with the introduction PlayStation TV nationwide on November 14th. A partnership with Yahoo!7 will also see a dedicated PLUS7 app go live for PS4 later this year.