Events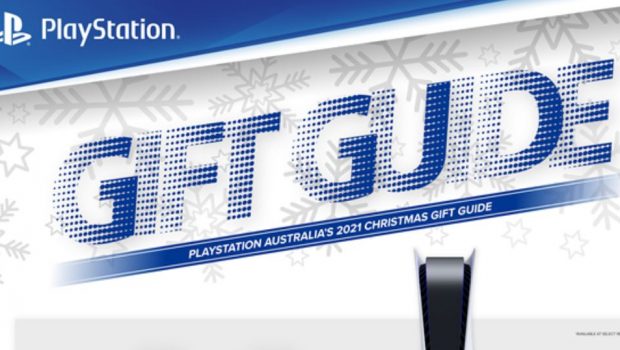 Published on November 11th, 2021 | by Adrian Gunning
2021 PlayStation Christmas Gift Guide
Christmas is rapidly approaching (don't panic just yet!) and PlayStation Australia have put together their 2021 Christmas Gift Guide because as we all know… PLAY HAS NO LIMITS!
Give your friends and family members a gift they actually want!
PlayStation®5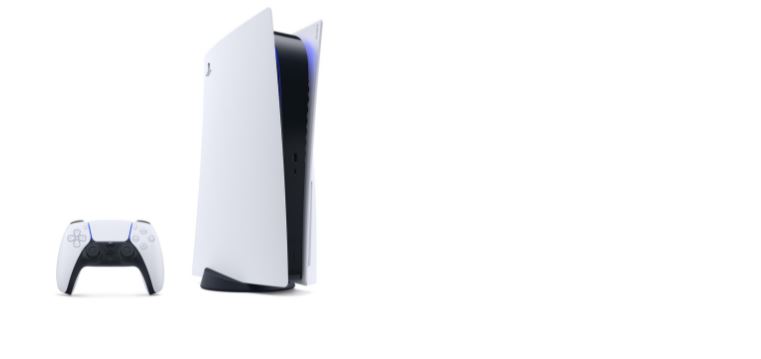 Available at select retailers
It's the gaming console on everyone's wish list! PlayStation 5 has rewritten the rules for next generation gaming, designed to bring gamers the most immersive experiences yet and take their gaming to the next level.
Experience lightning-fast loading with an ultra-high-speed SSD, deeper immersion with support for haptic feedback, adaptive triggers and 3D Audio.
PlayStation 5: RRP $749.95
PlayStation 5 Digital Edition: RRP $599.95
PlayStation 5 Accessories

Available at select retailers
Your loved one will discover a deeper and more immersive gaming experience with the innovative PS5™ DualSense Wireless Controller. They'll feel every sensation as they navigate the world of games thanks to the controller's adaptive triggers and haptic feedback.
Original: RRP $109.95
Midnight Black: RRP $109.95
Cosmic Red:  RRP $119.95 AUD
Available at select retailers
Don't let chargeless controllers hold them back from playing this Christmas! Charge up to two DualSense Wireless Controllers simultaneously without having to connect them to their PlayStation 5 console.
Available at select retailers
Players will enjoy a seamless, wireless experience with this headset fine-tuned for 3D Audio on PS5™ consoles. Experience incredibly immersive 3D audio it's as if the sound is coming at you from all directions
Available at select retailers
Players can explore the world of PS5 and have an incredible array of blockbuster entertainment at their fingertips with the PS5 Media Remote and its intuitive layout.
Available at select retailers
Featuring dual lenses for 1080p capture and a built-in stand, the HD camera works seamlessly with the PS5™ background removal tools to put them in the spotlight.
PlayStation 4 Gifting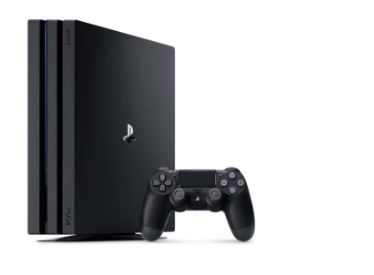 With dynamic 4K gaming, entertainment experiences and a wealth of gaming possibilities available, why not gift them the highly acclaimed and well-loved PS4 Pro this Christmas?
RRP $559.95 or second-hand units available at select retailers
Must-Have Games

Let your loved one live out their childhood by revisiting Ratchet & Clank! In the newest addition to the Ratchet & Clank franchise, players will experience the shuffle of dimensional rifts and dynamic gameplay and explore never-before-seen planets and parallel universe versions of old favourites.
This one is for all the space adventure seekers out there. Designed for extreme replayability, the procedural world of Returnal invites players to dust themselves off in the face of defeat and take on new, evolving challenges with every rebirth.
Superhero fans unite! Take up the mantle of Spider-Man and save all of Marvel's New York in this latest adventure title available on PS4 and PS5. Let them experience the rise of Miles Morales, as the new hero masters explosive powers to become his very own Spider-Man.
Forge a new path and wage an unconventional war for the freedom of Tsushima. Challenge opponents with your katana, master the bow to eliminate distant threats, develop stealth tactics to ambush enemies and explore a new story on Iki Island.
PS5 RRP $124.95
PS4 RRP: $109.95
Stocking Stuffers

Expand their collection with PlayStation's biggest hits this holiday season! From award-winning epics to family friendly favourites, PlayStation Hits has a title for every kind of player this Christmas.
RRP $24.95
PlayStation Plus is the gift that keeps on giving! Unleash their full power of play with access to online multiplayer, exclusive discounts on games from PlayStation Store, games to play and download each month, 100GB cloud storage and more.
RRP $79.95 (12-month membership)
RRP $33.95 (3-month membership)
RRP $11.95 (1-month membership)
PlayStation®Store Wallet Top-Up
Available at select retailers
Spoilt for choice? Leave no room for error and treat your loved ones to a PlayStation Store Wallet Top-Up this Christmas.
RRP $10
 RRP $15
RRP $30
RRP $50
RRP $100