Games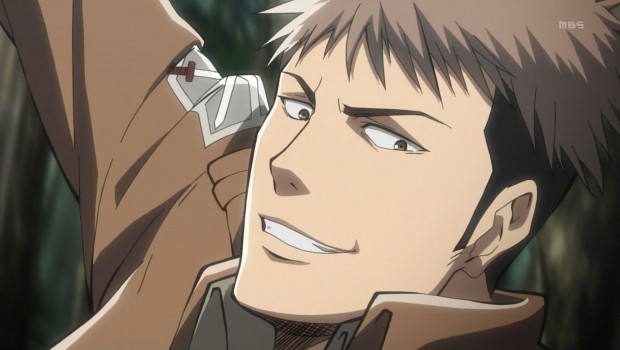 Published on October 19th, 2015 | by admin
PlayStation Welcomes Tokyo Ghoul, Naruto, Attack on Titan and Many More with launch of Animelab on PlayStation 3 and PlayStation 4
Monday 19th– Sydney Australia – Sony Computer Entertainment Australia/New Zealand and AnimeLab, are pleased to announce PlayStation fans will now be able to watch the latest anime hits and simulcasts direct from Japan via the PlayStation Network on their PlayStation 3 and PlayStation 4.
Currently available online via desktop, tablet and mobile devices in Australia and New Zealand, AnimeLab lets fans watch anime hits and simulcasts straight from Japan[1].
The PlayStation Network entertainment library offers the greatest film, TV and music services to fans, ensuring PlayStation is the best place to play, watch and listen.
Chris Mander, Marketing Director at AnimeLab comments, "We've worked hard since we launched in May 2014 to bring all new anime content to Australia within hours of its broadcast premiere in Japan. Partnering with PlayStation, a console that is hugely popular with anime fans and brings a vast install base built over the last 20 years, means many more Australian fans can now watch anime on their favourite device."    
Michael Ephraim, Managing Director of Sony Computer Entertainment Australia & New Zealand said, "In our minds this is another very important step toward realising our vision of making PlayStation the place for endless entertainment. If you're going to buy a set top box – why not choose one with the best selection of games, films, TV and music?
"We know our fans love the content and we couldn't ask for a more authoritative partner. Having big hittters like Tokyo Ghoul and Naruto on the platform is going to be great for our fans."
Top shows:
Tokyo Ghoul
In modern day Tokyo, society lives in fear of Ghouls: creatures who look exactly like humans – yet hunger insatiably for their flesh. None of this matters to Ken Kaneki, a bookish and ordinary boy, until a dark and violent encounter turns him into the first ever Ghoul-human half breed. Trapped between two worlds, Ken must survive the violent conflicts of warring Ghoul factions, while attempting to learn more about his powers.
Naruto
Deep within the Hidden Leaf Village, sharp and cunning Ninja carry amazing talents and powers, and Naruto Uzumaki carries an amazing secret. Twelve years ago, the fourth Hokage sacrificed himself to save the village by sealing the Nine-tailed Fox Spirit inside this orphaned newborn. Now, this plucky prankster must do what it takes to achieve his life-long goal to become the next Hokage!
Sword Art Online
In the near future, a Virtual Reality Massive Multiplayer Online Role-Playing Game (VRMMORPG) called Sword Art Online has been released where players control their avatars with their bodies using a piece of technology called: Nerve Gear. One day, players discover they cannot log out, as the game creator is holding them captive unless they reach the 100th floor of the game's tower and defeat the final boss. However, if they die in the game, they die in real life. Their struggle for survival starts now…
 Attack on Titan
Many years ago, the last remnants of humanity were forced to retreat behind the towering walls of a fortified city to escape the massive, man-eating Titans that roamed the land outside their fortress. Only the heroic members of the Scouting Legion dared to stray beyond the safety of the walls, but even those brave warriors seldom returned alive. Those within the city clung to the illusion of a peaceful existence until the day that dream was shattered, and their slim chance at survival was reduced to one horrifying choice: kill – or be devoured!
One Punch Man
Saitama only became a hero for fun, but after three years of special training, he finds that he can beat even the mightiest opponents with a single punch. Though he faces new enemies every day, it turns out being devastatingly powerful is actually kind of a bore. Can a hero be too strong?