PS4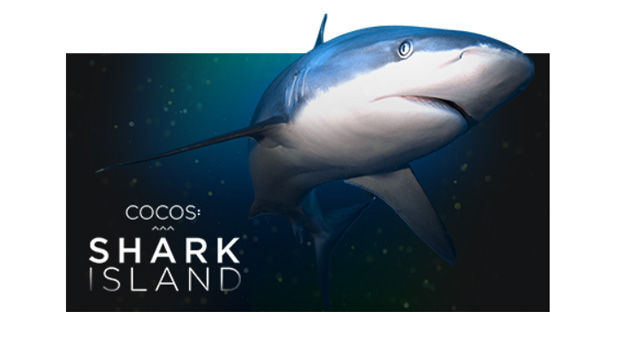 Published on May 3rd, 2017 | by James Wright
PlayStation VR Experiences: David Attenborough's First Life VR, Cocos: Shark Island and Atomic Ghost Fleet Review
Summary: PlayStation VR Experiences: David Attenborough's First Life VR, Cocos: Shark Island and Atomic Ghost Fleet are three truly immersive documentaries!
The PlayStation VR is an amazing piece of technology for both the PS4 and PS4 Pro and has set the foundation for things to come. It's basically made VR available for the masses and besides gaming, Sony have added a few clever 'PS VR Experiences' to the mix with David Attenborough's First Life VR, Cocos: Shark Island and Atomic Ghost Fleet which really showcase this technology. It's also great to show these off to your friends and family… the doubters who will become true believers. That's right, these three experiences will take you to the unknown and make the unbelievable the believable.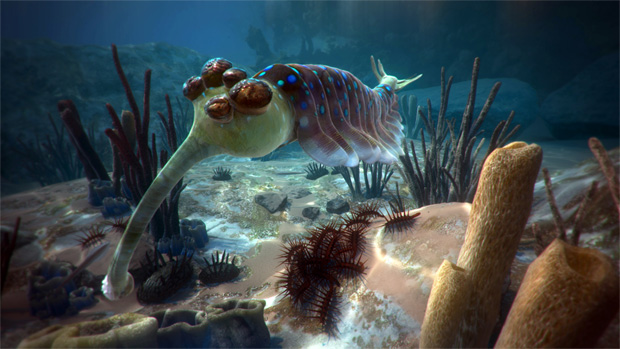 The first title is David Attenborough's First Life VR which although has been available on other formats, it's now time for the PlayStation VR as the legendary presenter takes us on an amazing scientific fueled journey from beneath the seas of the Cambrian ocean as you encounter a wide assortment of both modern and extinct sea creatures.
Unlike something like IMAX 3D, David Attenborough's First Life VR is a true 360 degrees experience as you witness some extraordinary scenes as you jump aboard the PlayStation VR time machine and go back 540 million years to witness the dawn of life, including strange creatures like the Anomalocaris that is basically a giant shrimp. What makes David Attenborough's First Life VR so interesting is the content behind the visuals which is like a virtual reality edutainment experience and even though it's only 15-mintues long, it's definitely a title that can be revisited time and time again.
Equally as enjoyable is Cocos: Shark Island which is probably my favourite PS VR Experience so far because it's almost like swimming with the sharks and all the other sea life in this area. Seeing the sharks swim by and with the headset, it really gives the illusion that you are underwater and it feels like you could almost reach out and touch the sharks. At times, it feels a little frightening but in a good way and like the previous PS VR Experience, this is also an edutainment title and one that is quite powerful on this system because of the amazing visuals and immersion factor. The only downside to this title is the running time of just 9 minutes but even so is still thoroughly interesting.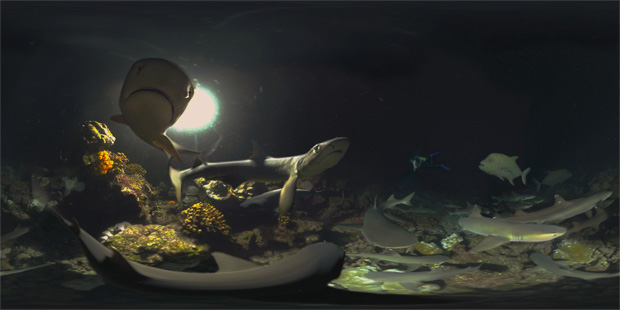 The last title, Atomic Ghost Fleet is another enjoyable experience as it visits the famous or infamous Bikini Atoll which was a testing ground to atomic bombs over 75-years ago. So as we go underwater again, we see the both the devastation and life of this underwater environment as you 'swim' through ships such as the USS Saratoga or the HIJMS Nagato. This edutainment experience goes for a whopping 18-minutes and gives the viewer just enough information to keep you entertained as you explore these underwater wrecks. It's really quite fascinating that is made even more enjoyable thanks to the VR experience.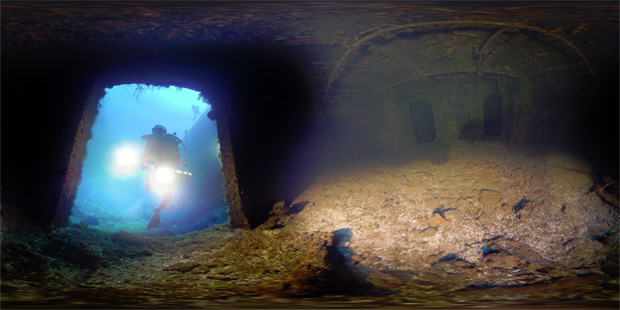 Final Thoughts?
Besides David Attenborough's First Life VR, Cocos: Shark Island and Atomic Ghost Fleet, there's plenty of other PS VR Experiences and this trio is just the tip of the iceberg. These three titles are a great way to maximise your VR experience on the PlayStation 4 that are thoroughly entertaining and visually quite impressive, especially with the true 360 degrees experience. So if you're looking for something on your PlayStation VR, these three titles really showcase the technology and give us a snapshot of what the future may look like. The only thing missing is 'free' swim!
Recommended!