Consoles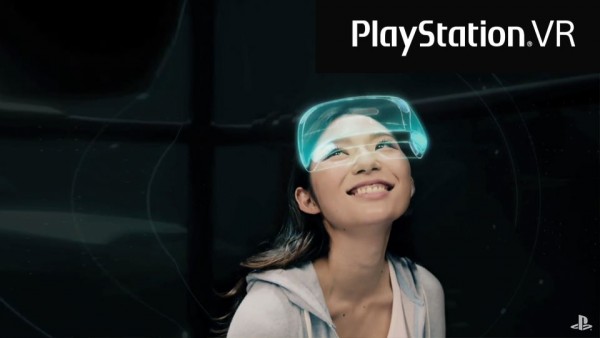 Published on March 19th, 2016 | by admin
A week of PlayStation VR … your guide to virtual reality on the PlayStation 4
Here the round-up of Sony's PlayStation VR which for now contains everything you need to know about this amazing piece of technology that will be released in October 2016.
How much is the PlayStation VR?
In Australia, the core unit (just the VR headset) is $599AUD or $399USD. The bundle which comes with the VR headset, PlayStation VR Worlds demo disc, two move controllers and the PlayStation camera is $499USD. No Australian price has been released yet for the bundle but expect it to be around $649AUD.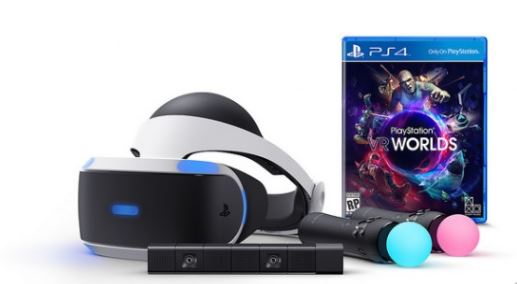 The PlayStation 4.5?
The rumours of the PlayStation 4.5 may throw a spanner in the works because not only will it have more powerful graphical capabilities but it will support 4K gaming so if this is the case, let's hope that Sony target their original PlayStation 4 as a base for VR games. If not, things may get expensive for owners of the PlayStation 4 but it should be noted that for now, this is still a rumour?
Specifications of the PlayStation VR?
It's a Full HD 1920 x 1080 display that is 5.7 inches and gives a 100-degree field of vision. It also features RGB subpixels, which help smooth out the image with a refresh rate of 120Hz. The number crunching of the PlayStation VR headset is done via the PS4 through its architecture and the ability to handle stereoscopic 3D processing.
To connect the PlayStation VR to your PS4, it connects via a bridging unit through USB and HDMI. It even has a HDMI-out so you can connect a screen to it and see what the wearer is experiencing. The headset also has motion tracking that requires a separate PlayStation Camera which tracks at 1000 times per second. In terms of controllers, you can use the standard DualShock controllers, however for a more intuitive experience, the PlayStation Move controllers are required.
Is 60 frame per second important for VR?
Yes it is and anything lower may start making people experience motion sickness. However Sony Engineer Chris Norden stated at GDC that "Frame rate is really important; you cannot drop below 60 frames per second, ever. If you submit a game to us and it drops to 55, or 51…we're probably going to reject". This is great news for PlayStation 4 owners because anything lower than 50 is going to cause issues with the virtual reality experience.
What games can I expect?
Between launch and December 2016, Sony have promised that there will be 50 titles in their line-up of virtual reality games. Sony will be releasing RIGS: Mechanized Combat League (Guerrilla Cambridge), Tumble VR (Supermassive Games), Until Dawn: Rush of Blood (Supermassive Games) and PlayStation VR Worlds (Sony London Studio). Other interesting first party titles include Eagle Flight (Ubisoft), EVE: Valkyrie (CCP Games), Headmaster (Frame Interactive), Rez Infinite (Enhance Games) and Wayward Sky (Uber Entertainment).
Other Games of Note
Adrift (Three One Zero)

The Assembly (nDreams)

Cult County (Renegade Kid)

The Deep (SCE London Studio)

Eve Valkyrie (CCP Games)


Final Fantasy XIV (Square Enix)

Five Nights at Freddy's 2 (Scottgames)


Gran Turismo Sport (Polyphony Digital)

Keep Talking and Nobody Explodes (Steel Crate)

London Heist (SCE London Studios)

Magic Controller (SCE)


Project CARS (Slightly Mad Studios)

Q.U.B.E² (Toxic Games)


Robinson: The Journey (Crytek)

Shadow of the Beast (Heavy Spectrum)

Street Luge (SCE London Studios)

Surgeon Simulator (Bossa Studios)

Summer Lesson (Katsuhiro Harada)


Tekken 7 (Bandai Namco)

Thief (Eidos Montréal)

The Toybox (SCE)


War Thunder (Gaijin Entertainment)
Are developers supporting the PlayStation VR?
You're in luck because Sony already have 230 developers involved to create some amazing games boasting this new technology. Check out the list below;
Japan:
ACQUIRE Corp.
Active Gaming Media Inc.
ARC SYSTEM WORKS CO.,LTD.
ATLUS
BANDAI NAMCO Entertainment Inc.
BANDAI NAMCO Studios Inc.
Bimboosoft
CAPCOM CO., LTD.
COLOPL, Inc.
Cygames, Inc.
D3 PUBLISHER Inc.
DIGITAL WORKS Entertainment Inc.
FromSoftware, Inc.
Gemdrops, Inc.
GRASSHOPPER MANUFACTURE INC.
GREE, Inc.
GungHo Online Entertainment, Inc.
IDEA FACTORY Co., Ltd.
KADOKAWA CORPORATION
Kadokawa Games, Ltd.
KOEI TECMO GAMES CO., LTD.
Konami Digital Entertainment Co., Ltd.
LEVEL-5 Inc.
MAGES.Inc
Marvelous Inc.
monobit Inc.
POLYGON MAGIC, INC.
SEGA Games Co., Ltd.
Solid Sphere, Inc.
Spike Chunsoft Co., Ltd.
SQUARE ENIX CO., LTD.
SUNCORPORATION,Inc.
wise Inc.
XING INC.
Asia:
Beijing Phantomisreal Technical Co., Ltd.
Beijing SHI GUANG MENG HUAN Technology Ltd.
Beijing Wansiwei Culture Development Co., Ltd
Fighter Network Tech Co.,Ltd
Gamepoch, Inc.
Geronimo Interactive Co.,Ltd
Hangzhou Yuanqu Technology Co.Ltd.
Happy Elements
JOYCITY Corporation
NEKCOM ENTERTAINMENT
NetEase (Hangzhou) Network Co., Ltd
Ourpalm Co., Ltd
Perfect World Co., Ltd
ROI GAMES
Shanghai Famiku Co.,Ltd.
Shanghai Renyou network technology Limited
Shanghai SinceMe Network Technology
Shanghai XINDONG Network Corporation Limited
Skonec Entertainment
Suzhou Snail Digital Technology CO., Ltd
TianShe Media Co.,Ltd
Ultimate Creators Technology(Beijing)Co., Ltd
USERJOY Technology Co., Ltd.
Winking Entertainment Corporation
Xiamen Happiness Technology, Ltd., Co
XPEC Entertainment Inc.
North America:
2K Games
4 Corner Games
Archiact Interactive Ltd.
Charm Games
Choice Provisions
Cloudhead Games
Cyan, Inc.
Devolver Digital
Double Fine Productions
Drool
Electronic Arts Inc.
E McNeill
Empty Clip Studios
Enhance Games
Enyx Studios
FarSight Studios
Finish Line Games
Fire Face
Fire Hose Games
Flippfly
Frame Interactive
Frima Originals
GameCoder Studios
Glass Bottom Games
Glowstick Games
Happy Dance Studios
Harmonix Music Systems, Inc.
Headless Chicken Games
Heavy Iron Studios
High Voltage Software, Inc.
Highwire Games
Hollow Games
Icosahedra
IMGNATION Studio
IN|Framez Technology Corp.
Innervision Games
Iris VR Inc.
KO_OP
Legendary
Limitless Ltd.
Madorium Interactive
Major League Baseball Advanced Media
Minority Media
Namazu Studios LLC
N-Fusion Interactive Entertainment
Niko Maki
No Goblin
Oddworld Inhabitants
OPQAM
Other Ocean
Otherworld Interactive
Owlchemy Labs
Phantom Compass
Pixel Ripped Inc
POLYTRON / KOKOROMI
PouncingKitten Games
Prologue Games
RalphVR
Refract
Reload Studios
Schell Games LLC
Skybound Interactive
Slice VR
Solus Games
Steel Crate Games
Sunken Places
The Stork Burnt Down
Three One Zero
TOTWISE
Truant Pixel
Turbo Button
Uber Entertainment
VirZOOM Inc.
VRMonkey
Warner Bros. Interactive Entertainment
WayForward Technologies, Inc
White Elk LLC
White Lotus Interactive, LLC
ZeroTransform
Europe / PAL:
505 Games
Abstraction Games B.V.
Agharta Studio
Aldin Dynamics
Atom Universe Ltd
Auroch Digital
Avalanche Studios
Beatshapers Ltd.
Big Ant Studios
bitComposer Interactive GmbH
Bithell Games
Black Forest Games GmbH
BlitWorks
Blunt Instrument Studios
Boneloaf
Bossa Studios
Bulkhead Interactive
CCP Games
Chroma Coda
Climax Studios
Coatsink
Codemasters ®
Crytek
Dakko Dakko
Deck13 Interactive
Digital Confections
Dovetail Games
Escapist Games Ltd
Fabrik
Fierce Kaiju
Fireproof Games
FuturLab
Gaijin Entertainment
GOATi Entertainment Pty Ltd
Grip Digital s.r.o.
Hammerlabs
Hello There
Honor Code
Housemarque
Just Add Water (Development), Ltd
JUST FUNNY GAMES
Kite & Lightning
Llamasoft Ltd.
Lucid Games
MICROÏDS
Milestone Srl.
Mindfield Games
Mint Games
MixedBag
narayana games
nDreams
Neko Entertainment
Ninja Theory
Nnooo
Nosebleed Interactive
Paw Print Games
Penny Black Studios
Pentadimensional Games
Poppermost Productions
Prideful Sloth
Psytec Games Ltd
Pub Games
Rebellion
Recluse Industries
Samurai Punk
Secret Sorcery Limited
Sigtrap
Simian Squared
Slightly Mad Studios Ltd
Sólfar Studios
Spunge Games Pty Ltd
StellarVR
Stirfire Studios
Sumo Digital Ltd
Tammeka
Tarsier Studios
TECHLAND
The Farm 51
Toxic Games
Triangular Pixels
Ubisoft
Untold Games
Vertigo Games
Virtual Toys
VR Bits
vTime Limited
Wales Interactive
White Paper Games
Wonderstruck
Zen Studios Ltd.
Zoë Mode
Zoink Games