News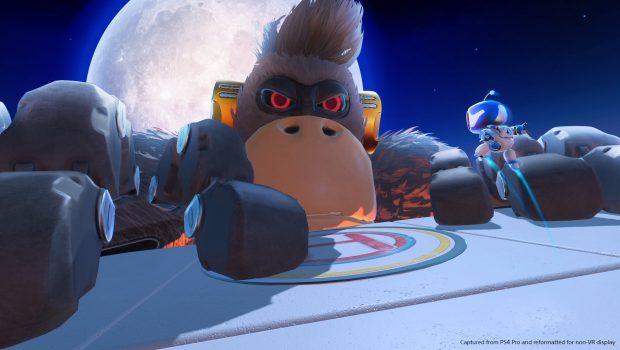 Published on October 10th, 2018 | by Admin
PlayStation VR Celebrates 2nd Anniversary | First Look at Borderlands 2 VR – Available for Pre-Order Today
PlayStation VR celebrates its 2nd Anniversary this October 13th, and Sony Interactive Entertainment Australia has some exciting news to share to commemorate this special event.
Acclaimed classic shooter, Borderlands 2 is coming to PS VR this December, with the game available for pre-order today from PlayStation Store. The breathtaking reimagined puzzle classic Tetris Effect has launch date confirmed, while a free demo from Astro Bot Rescue Mission goes live this month for players to jump in and try this must-have PS VR exclusive. Finally, a new DLC pack for Firewall Zero Hour brings new items, skins and content to critical and community acclaimed multiplayer first person shooter – there is a PS VR experience for everybody to enjoy the celebration!
Borderlands 2 VR
Launching December 14, 2018, Available for Pre-Order Today
This December 14, PlayStation VR fans can look forward to the latest blockbuster experience to come to the platform with Borderlands 2 VR. Developed by Gearbox Software, Borderlands 2 VR brings the iconic shooting-looting world of Pandora to life like never before, as you virtually become a treasure-seeking Vault Hunter facing off against the galaxy's most charming psychopathic dictator.
Gearbox has brought the acclaimed shooter-looter to PlayStation VR, so Borderland 2 fans can now fully sink their eyes into the wild and mayhem-filled world of Pandora with new VR-specific mechanics and skills!
More information on Borderlands 2 VR, head to the PlayStation Blog. 
Tetris Effect
Launching November 9, 2018, Available for Pre-Order Today
Experience Tetris like you've never seen, heard, or felt it before! Tetris Effect is an incredibly unique, and breathtakingly gorgeous reinvention of one of the most popular puzzle games of all time. Pre-order starting today via PlayStation Store and unlock a PS4 theme, seven avatars and an original soundtrack sampler!
New Astro Bot Rescue Mission Free Demo
Available October 16, 2018
If you haven't already tried Japan Studio's latest title developed exclusively for PlayStation VR, this game is a must! Starting this October 16, you can demo the epic platformer that has been hailed as one of the best PlayStation VR titles of all time where you accompany Astro as he jumps across high-rise buildings and help him battle a boss! 
New Firewall Zero Hour DLC
Launching October 16, 2018
After recently launching to critical and community acclaim, First Contact Entertainment's Firewall Zero Hour is a PS VR exclusive team-based multiplayer shooter you just can't miss. Starting October 16, you can also enjoy a new DLC pack that unlocks new items and skins to customize your character and weapons for a completely new style of play.
Head to the PlayStation Blog to find out more about PlayStation VR.
For the latest PlayStation news, follow PlayStation Australia on Facebook, Twitter, YouTube and Instagram.