Games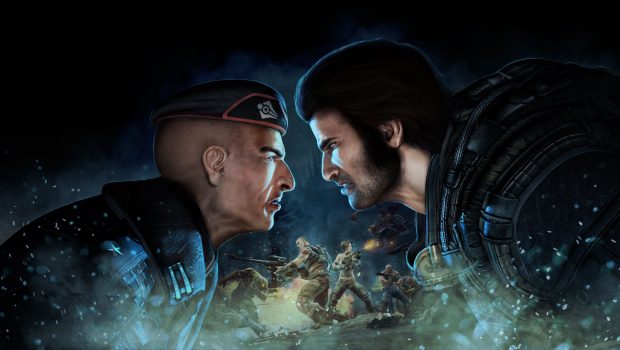 Published on November 1st, 2018 | by Admin
PlayStation Plus in November | Bulletstorm: Full Clip Edition and Yakuza Kiwami
Sony Interactive Entertainment Australia has today revealed the official line-up of games available for PlayStation Plus members for the month of November. From Monday 5 November, PlayStation Plus members can look forward to critically acclaimed titles Bulletstorm: Full Clip Edition and Yakuza Kiwami.
Bulletstorm: Full Clip Edition: (Metacritic 75)
Step into the boots of Grayson Hunt after a crash landing on an abandoned resort planet forces him to make a hard choice: survival or revenge. An exiled member of the elite assassin group Dead Echo, Grayson's blind desire for vengeance finds his crew stranded on Stygia where he can finally confront the commander behind his betrayal—or get his team off the planet alive.
Yakuza Kiwami: (Metacritic 80)
10 years ago, Kazuma Kiryu took the fall for a crime he didn't commit to save his best friend. Expelled from his yakuza family, Kiryu is released from prison to a city he no longer recognizes. Chaos erupts when 10 billion yen vanishes from the Tojo Clan vault, and with Kiryu caught in the middle, he finds everything points to a young, mysterious girl named Haruka. Together, they must survive to find the answers they both seek.
PlayStation Plus members can also enjoy PS3 titles Jackpot Party Pack 2 and Arkedo Series, and PS Vita titles Burly Men At Sea and Roundabout.
All games will all be available to download on PlayStation Store from Monday 5 November. In the meantime, why not check out October's line-up?
PlayStation Plus lets you unleash the full power of PlayStation 4. Players can get even more out of their favourite games with online multiplayer, joining millions of other players and exploring new worlds with friends. Members can make big savings with the biggest and best deals reserved exclusively for PS Plus members on PlayStation Store. And of course, PS Plus monthly games means you'll never run out of games to play, with members getting two PS4 games to download every month.
Head to the PlayStation Blog to find out more about the full line up of PS Plus games for November.