Games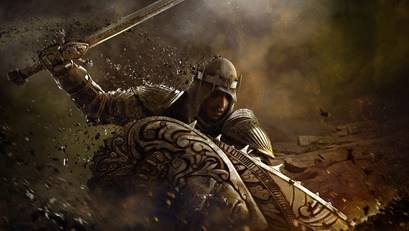 Published on January 31st, 2019 | by Admin
PlayStation Plus in February | For Honor and Hitman: The Complete First Season
Sony Interactive Entertainment Australia has today revealed the official lineup of games available for PlayStation Plus members for the month of February. From February 5th, PlayStation Plus members can look forward to playing action warrior title For Honour and stealth spy-thriller Hitman: The Complete First Season.
Also coming from February, PlayStation will be expanding cloud storage space from 10GB to 100GB for all PS Plus members playing on PS4 – giving even more space to keep all those game saves. With cloud storage, you can save your game progress and character profiles on one system, and then continue the game on another system later without losing progress. 
For Honor: (Ubisoft)
Witness the bloody brutality of the battlefield as history's most iconic warriors come face to face. Choose between the agile Chosen, the brutal Warborn or the brave knights of The Legions and fight for land and glory. Combine cunning, strategy and team play with brutal hand-to-hand melee combat to bring your enemies to their knees Watch the trailer here.
Hitman: The Complete First Season: (Square Enix)
Play as Agent 47 to take out powerful high-profile targets in an intense spy-thriller story across a world of assassination. The Complete First Season has over 100 hours of gameplay, featuring all of the Season One locations and episodes from the Prologue, France and Italy to Morocco, Thailand, USA and Japan. Watch the trailer here.
This month, PlayStation Plus members can also enjoy PS3 titles Divekick and Metal Gear Solid 4: Guns of the Patriots and PS Vita titles GUNHOUSE and Rogue Aces.
Head to the PlayStation Blog to find out more about the full line up of PS Plus games for February.
In the meantime, why not check out January's lineup?
PlayStation Plus lets you unleash the full power of PlayStation 4. Players can get even more out of their favourite games with online multiplayer, joining millions of other players and exploring new worlds with friends. Members can make big savings with the biggest and best deals reserved exclusively for PS Plus members on PlayStation Store. And of course, PS Plus monthly games means you'll never run out of games to play, with members getting two PS4 games to download every month.
For the latest PlayStation news, follow on Facebook, Twitter, YouTube and Instagram.