Games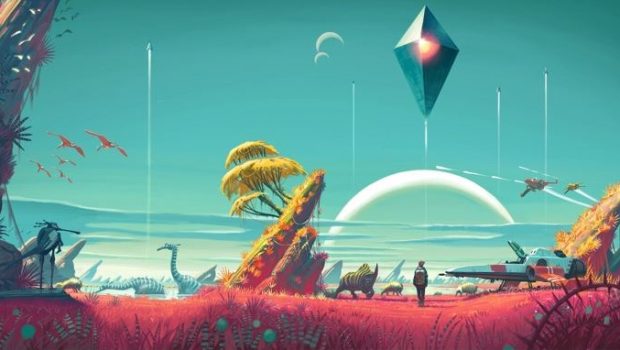 Published on April 27th, 2016 | by admin
PlayStation | How Hello Games' artists conceived No Man¹s Sky infinite universe
It is undeniable that No Man's Sky is one of the most anticipated coming to PlayStation 4. This space adventure survival game boasts 18 quintillion planets, where players are free to roam and explore uncharted solar systems, discover new forms of life and encounter spectacular sights in galaxies where no two worlds are alike.
Hello Games, the indie studio behind this groundbreaking game has released a video explaining the art behind No Man's Sky, and introduces the artists who created its distinct, beautiful and unworldly style. The team discusses how complex visual algorithms and procedural generation were used to expand the universe of No Man's Sky resulting in a game of endless possibilities and unique creations.
Hello Games' No Man's Sky is set to awaken the quintessential aspects of our human nature – the desire for discovery and progress, powered by relentless curiosity.