Games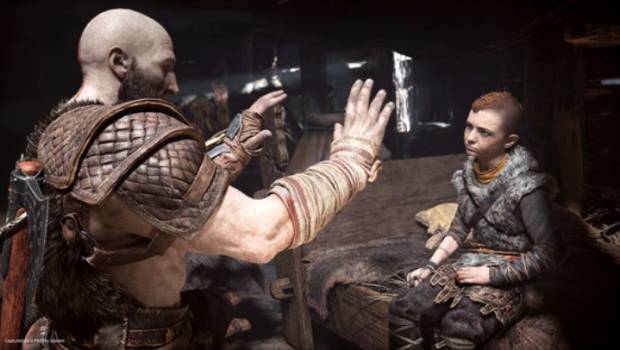 Published on August 30th, 2018 | by Admin
PlayStation Gifts for Father's Day
PlayStation 4 exclusive games:
God of War
A stunning story between father and son, God Of War is a perfect gift for Dad to show him how much you care. Living as a man outside the shadow of the gods, Kratos must adapt to unfamiliar lands, unexpected threats and a second chance at being a father. Together with his son Atreus, the pair will venture into the brutal realm of Midgard and fight to fulfil a deeply personal quest.
Detroit: Become Human 
How far will you go for freedom? Detroit: Become Human is Quantic Dream's latest cinematic adventure that takes players to Detroit in 2038 where lifelike androids have replaced the human workforce. A 'choose your own adventure' type of game for dad to enjoy.

RRP $99.95 (Currently on sale for $54.95)
Available for download at the PlayStation Store.
PlayStation hardware:
 PlayStation 4 Pro 
The PS4 Pro is the must have for any dad this Father's Day – it's the ultimate gaming and entertainment hub. Provide Dad with the very best gaming has to offer with the PS4 Pro. With dynamic 4K gaming and entertainment experiences and a wealth of gaming possibilities available, the PS4 Pro offers leading-edge technology to deliver the fastest, sharpest, most responsive gaming experiences ever seen.
Dad can also stream the biggest movies, hottest TV shows and latest videos in 4K resolution from Netflix, YouTube, Stan and a host of entertainment apps coming soon – all with auto-upscaling for the sharpest picture possible.

RRP $559.95
Learn more about PS4 Pro here
PSVR Bundle
Get immersed in gaming with the PlayStation Virtual Reality bundle, including a PS4 Camera and PlayStation VR Worlds. Watch Dad journey through different VR experiences, from diving with sharks to participating in a London heist. Best of all, you can have just as much fun watching the action unfold from the couch!

RRP $419.95
Learn more about PS4 Pro here
PlayStation Plus: 
PlayStation Plus
Give the gift that keeps on giving! Unleash the full power of the PS4 and let Dad enjoy exclusive discounts, access to an online global community, online multiplayer, 10GB of cloud storage and monthly handpicked PS4 games for him to download and play throughout his membership with a PlayStation Plus membership.

RRP $79.95 (12 month subscription)
RRP $33.95 (3 month Subscription)
RRP $10.95 (1 month subscription)
Available to purchase from PlayStation Store.