Games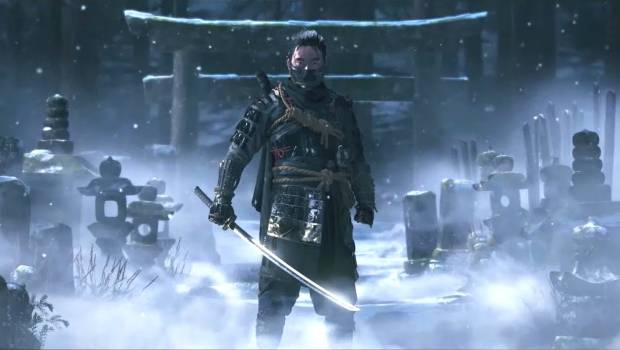 Published on December 18th, 2017 | by Admin
PlayStation exclusives to watch out for in 2018 and beyond
As 2017 comes to a close, Sony Interactive Entertainment Australia is pleased to showcase the list of PlayStation 4 and PlayStation VR titles coming in 2018 and beyond.
We hope you're just as excited as we are for another jam-packed spectacular year of PlayStation gaming. The impressive line up is detailed below.
PlayStation 4 
Shadow of the Colossus (7 February 2018) 
Set on a quest to bring a girl back to life, your task is to conquer 16 gigantic beasts armed with only your wits, a magical sword and a bow. Get ready for a thrilling mixture of exploration, platforming, puzzle solving and action. Watch the trailer here.
God of War (early 2018)
Set in the rich world of Norse mythology, Kratos returns to the series embracing his new role as mentor and protector to his son Atreus. The pair encounters ferocious monsters and warriors together in this dangerous and savage land, as Atreus learns more about his father's complicated and vengeful past. Watch the trailer here.
Dreams (2018)
Explore and play inside people's dreams – and create and share your own – in a seamless and open-ended space of creativity and endless possibilities. Watch the new trailer for Media Molecule's new ambitious project here. 
Spider-Man (2018)
Spider-Man PS4 features the acrobatic abilities, improvisation and web-slinging tricks Peter Parker is famous for, while also introducing new elements in this iconic super hero world. From traversing with parkour and utilising the environment, to new combat and blockbuster set pieces, it's crime fighting in the Big Apple like you've never experienced before. Watch the trailer here. 
Detroit: Become Human (2018)
Step into the future Detroit where humans and androids maintain a fragile co-existence in a state of inequality and danger. Explore the numerous possible fates of each character and think carefully about the moves you make – the instinct to survive, after all, is what makes us human. Watch the trailer here.
Concrete Genie (2018)
Life is tough for young Ash – isolated and bullied, it's only in the discovery that he can bring his paintings to life that things become so much… brighter. And with the small fishing town of Denska now polluted and abandoned, only Ash has the power to cleanse the streets and alleyways with beautiful, living artwork. Use the Dualshock 4 wireless controller's motion sensor function to effortlessly paint stunning landscapes and bring unique creatures to life in this colourful and gorgeous action adventure – and help bring a little light not only to Ash's life, but a whole town in the process. Watch the trailer here.
Days Gone (TBC)
Set in a post-apocalyptic open world environment, players take control of the game's protagonist 'Deacon St. John', a drifter and former bounty hunter. Faced with mindless zombies called 'Freakers' Deacon learns about survival, desperation, madness, betrayal, brotherhood, love and hope. Watch the trailer here.
The Last of Us Part II (TBC)
Five years later – an intense, harrowing and emotional adventure awaits as Ellie and Joel return for an epic journey in the sequel to the critically acclaimed game by Naughty Dog. Watch the trailer here.
Ghosts of Tsushima (TBC)
Steel and swordsmanship – you must master both to survive in this colossal quest across 1274 Japan, where the Mongol army has taken over Tsushima Island. Don your armour, sharpen your katana and strap on your longbow as you assume the role of Jin, a battered samurai who remains the island's only hope against the ruthless Khan and his vicious empire. Watch the trailer here.
Death Stranding (TBC)
Death Stranding is the debut project from Kojima Productions, the studio founded by legendary Metal Gear Solid creator Hideo Kojima. The Walking Dead's Norman Reedus stars as the game's lead alongside's Hannibal's Mads Mikkelsen. Watch the trailer here.
PlayStation VR 
The Inpatient (24 January 2018) 
Prepare yourself for an unforgettable psychological horror. You'll find yourself awake in a strange medical facility with no memory and it's up to you to discover why you're trapped within Blackwood Pines Sanatorium and uncover a chilling conspiracy lurking within its shadows. Feel every spine-tingling moment as PS VR puts you in the heart of the horror with a full body model showing your legs, arms and hands on-screen – while innovative voice controls means your character says what you want. Watch the trailer here.
Moss PS VR (27 February 2018)
Moss tells the tale of an unlikely hero named Quill—a small mouse from a remote forest settlement who is fated to be the key in a much larger story. Travel to a lively world that hums with wonder and legend. Explore caves, forests, and foreboding ruins that are filled with ancient artifacts, mysterious creatures, and sprawling views all in PS VR. Watch the trailer here.
Bravo Team (March 2018) 
It's all or nothing in a heart-pumping firefight of intense combat and split-second tactical decision making. Make sure you have the edge in this gritty, guerrilla warfare, with a PlayStation VR aim controller. With precision tracking technology for deadly accuracy and vibration feedback for total immersion, you'll feel every shot. Watch the trailer here.
WipEout Omega Collection – PS VR update (2018)
Attention all anti-gravity pilots, it's time to suit up once again! This time you can race in every track and across every game mode in PS VR with a free update. PS VR pilots will be able to explore three brand new ships, featuring a special cockpit view for PS VR that includes head tracking, so you can check out the interiors of the new ships and see the futuristic racecourses like never before. You can also enjoy the game's blistering soundscape in full 3D audio making this the most immersive WipEout experience to date. Watch the trailer here. 
Blood and Truth (2018)
Put on your PlayStation VR headset and ready yourself for hard-hitting action in the gritty and glamorous London underworld. You are elite Special Forces soldier Ryan Marks, on a desperate mission to save his family from a ruthless criminal overlord. Grab your PS Move motion controllers and blast anyone in your way as you go face to face with enemies, uncover secrets and experience the thrill of the chase in a high-octane action narrative inspired by PlayStation VR Worlds' 'The London Heist' experience. Watch the trailer here.
For the latest PlayStation news, follow PlayStation Australia on Facebook, Twitter, YouTube and Instagram.