Consoles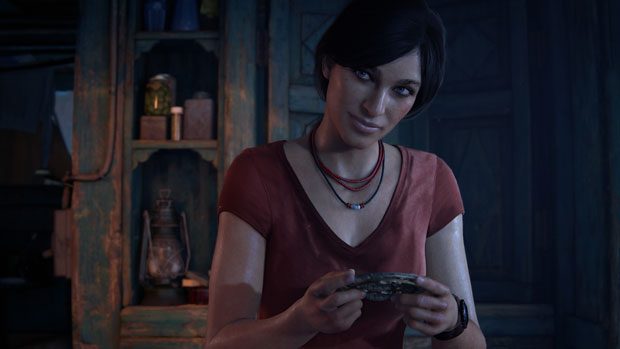 Published on December 1st, 2017 | by admin
PlayStation Christmas Gift Guide 2017
Looking for the perfect gift for Christmas? Playstation has collated the top must have gifts that will keep giving all year long.
THE ENTERTAINMENT MUST HAVES

PlayStation®4 Pro (RRP $559.95 AUD)
Supercharge your gaming with the Playstation 4 Pro, with 4K gaming and entertainment. Play the latest games in amazing 4K clarity; skin tones become warmer, materials take on realis9c text ures and environments come alive like never before. Unlock the biggest movies and TV shows in 4K resolution via Netflix, YouTube, Stan and more on the Playstation 4 Pro.
Perfect gift for: The tech savvy and the ul7mate gamer PlayStation®VR (RRP $549.95 AUD)
Powered by Playstation 4, Australia's number one selling  home console, Playstation VR is a virtual reality system that takes console gaming to the next level. You'll be at the centre of the game and living every detail of extraordinary new worlds with the immersive VR headset.
Perfect gift for: The tech savvy and the ultiamte gamer
Limited Edition Gran Turismo Sport PlayStatation®4
(PS4™) 1TB console $549.95 AUD
Coinciding with the release of Gran Turismo Sport, the limited edi9on Playstation 4 console features an exclusive Gran Turismo Sport silver faceplate, emblazoned with the logo and a fully customised silver DUALSHOCK 4 wireless controller with the Gran Turismo Sport logo on the touchpad.
Perfect gift for: The rev head gamer
THE TOP GAMES FOR 2017

Gran Turismo Sport (from RRP $79.95 AUD)
From Polyphony Digital Inc., comes the latest in the Gran Turismo franchise: Gran Turismo Sport. With extraordinary graphics and the power of the Playstation 4 and Playstation 4 Pro system, Gran Turismo Sport forges a new standard for the racing genre. For the first 9me in franchise history players can develop their virtual careers on the track with advanced online competing, and the chance to become legends in the FIA GT Championship
as certified by the FIA.
Perfect gift for: The motor enthusiast and the ul7mate gamer
Uncharted: The Lost Legacy (RRP $54.95 AUD)
Uncharted: The Lost Legacy is a new story set six to 12 months after the events of Nathan Drake's adventure in Uncharted 4: A Thief's End. The ac9on kicks-off
with a search for a priceless relic – the Tusk of Ganesh – and a decidedly unlikely pairing: Chloe Frazer and Nadine Ross. To keep the Tusk from falling into Asav's hands, Chloe and Nadine will travel from war-torn city streets to the depths of India's Western Ghats mountain range and the ruins of the Hoysala Empire.
Perfect gift for: The adventurous puzzle-solver
Horizon Zero Dawn: The Frozen Wilds (RRP $29.95 AUD)
Aloy's perilous journey con9nues into the icy territories of the North in Horizon Zero Dawn: The Frozen Wilds, an exciting DLC expansion for Horizon Zero Dawn from the acclaimed studio Guerilla Games. This new chapter of Aloy's journey adds a new area for gamers to explore, with new mysteries to uncover, new weapons for Aloy to wield and highly lethal machines to take on.
Perfect gift for: Open world adventurers
Knack 2 (RRP $54.95 AUD)
Knack 2 is a family friendly action-game featuring Knack, a big hearted guy with surprising moves and the ability to grow to the size of a building or shrink down to just two-feet tall. Players can solve puzzles, control robots and tanks and collect relics to power up and smash their way through hordes of enemies. There are over 20 moves you can master with Knack to save the world from a villain who's reviving ancient weapons and enormous giants
Perfect gift for: Families that game together
PlayLink – That's You! (RRP $24.95 AUD)
From quick-fire quizzes to immersive mul9player experiences, PlayLink 9tles are all about social gaming that everyone can enjoy. Pop a game into your PS4, pick up your smartphone or tablet, gather around your TV and prepare for a refreshing social gaming experience with friends and family.
That's You! is the first of many social gaming experiences in the new PlayLink range for Playstation 4. It combines ques9ons, drawing, posing, laughter and innuendo as you find out how well you really know your friends.
Perfect gift for: The squad that games together stays together
THE ULTIMATE ACCESSORIES

Special edition DUALSHOCK®4 controllers (RRP $99.95 AUD): Take total control with the DUALSHOCK 4 wireless controller – redesigned to be the most intui9ve, comfortable and responsive controller Playstation has created. The DUALSHOCK 4 is available in a range of special edi9on colours to suit every style.
Sunset Orange
Just in time for summer, the Sunset Orange DUALSHOCK 4 stands out from the crowd with its bright sunset tone and contras9ng dark purple bugons,
s9cks and back.
Crystal Range
Featuring a striking translucent design with an added vibrant colour hue, there's a Crystal, Crystal Blue and Crystal Red model to suit your style.
Perfect gift for: The tech enthusiasts and the gamers
THE STOCKING FILLERS

PlayStation®Plus ($69.95 – 12 month, $27.95 – 3 month)
Playstation Plus takes gaming to the next level with PS4 online multiplayer, exclusive discounts, two free games every month and more. Purchase a Playstation Plus membership gift card or voucher code for a gift that keeps on giving.
Perfect gift for: The online multiplayer addicts
PlayStation Store Wallet Top-Up (RRP $10, $15, $30 & $50)
Not sure what game to gift them at Christmas 9me? Go for a Playstation Store gift card and let the gamer in your life choose for themselves. Available to purchase through all major retailers:
• $10 Playstation Store Wallet Top-Up
• $15 Playstation Store Wallet Top-Up
• $30 Playstation Store Wallet Top-Up
• $50 Playstation Store Wallet Top-Up
Perfect gift for: The hard to buy for gamers