PS5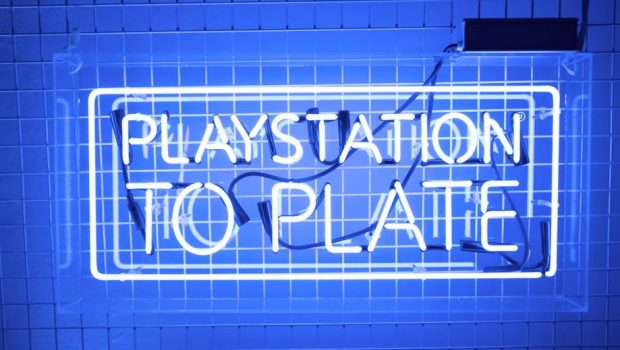 Published on December 2nd, 2021 | by Adrian Gunning
PlayStation launches PlayStation to Plate: Digital dishes, real restaurants – giving Aussies a taste of the PlayStation universe
In collaboration with renowned Australian restaurants, PlayStation has launched 'PlayStation To Plate', in partnership with Deliveroo. PlayStation To Plate brings food featured in its unbeatable line-up of exclusive games into the real world, to create delicious moments of escapism. From the post-apocalyptic gritty world of The Last of Us to the colourful intergalactic dimensional rifts of Ratchet and Clank all the way through to the diverse international treasure quests, found in Uncharted, PlayStation to Plate delivers a real taste of the PlayStation universe.
"The last 18 months have truly highlighted the importance of play in our lives, The worlds of gaming and food have offered escapism and enjoyment for Aussies when we've needed it more than ever," Patrick Lagana, Director of Marketing, PlayStation Australia. "So, it seems fitting that we have brought these two cultures together, merging some of the best games and best restaurants to create a whole new experience for foodies and players alike.
With PlayStation to Plate we wanted to bring the virtual into reality and show that play has no limits, on the console and on the plate. We can't wait for people to try these iconic dishes and experience the worlds of Uncharted, The Last of Us and Ratchet & Clank like never before."
From 3 December, Aussies in Sydney and Melbourne will be able to take the adventure of video games to a new level with iconic meals available for a limited time in restaurants and online through Deliveroo.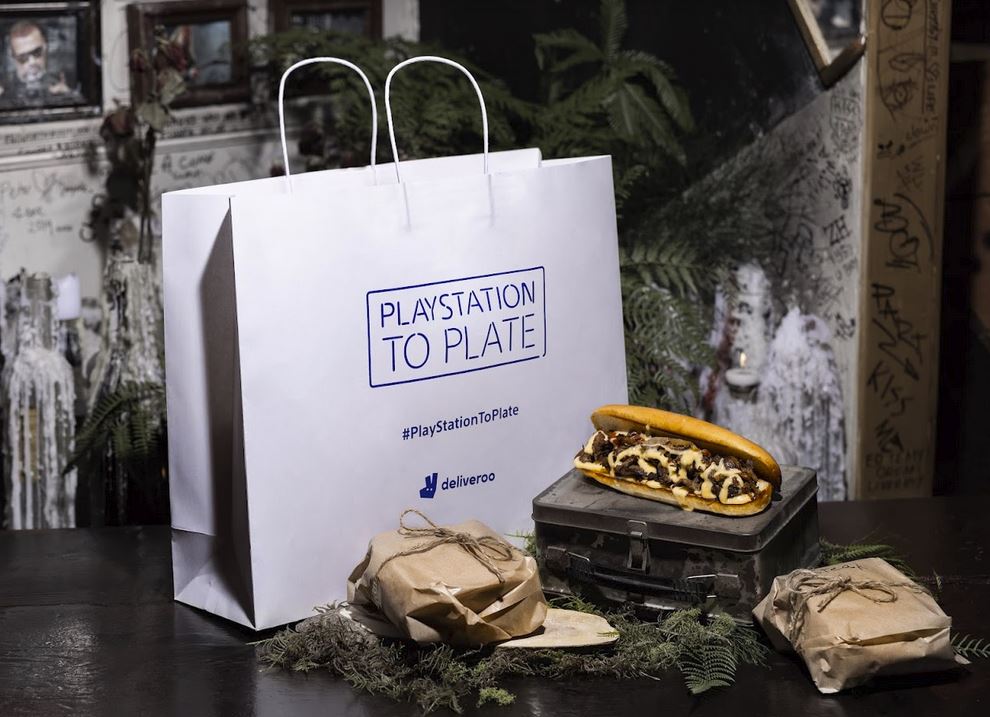 Dish 1: Ellie's Steak Sandwich
Restaurant: Mary's
Title: The Last Of Us Part II
From The Last of Us Part II, Ellie's Steak Sandwich will be available from legendary Sydney burger institution Mary's. Ellie's Steak Sandwich appears near the start of The Last of Us Part II and has been recreated by fans around the world online in blogs and recipe videos. Mary's co-founders Kenny Graham and Jake Smyth said that the establishment in which the famed sandwich appears in The Last of Us Part II, resembled a lot of what Marys stands for – a safe harbour away from the outside world, for anyone and everyone.
"Food, much like gaming has this incredible ability to offer people a chance to escape the mundane and connect with family, friends and even complete strangers. The sandwich in The Last of Us Part II, represents that connection and that's what we've been about since we started: bringing people together for good times and good food." said Mr Graham.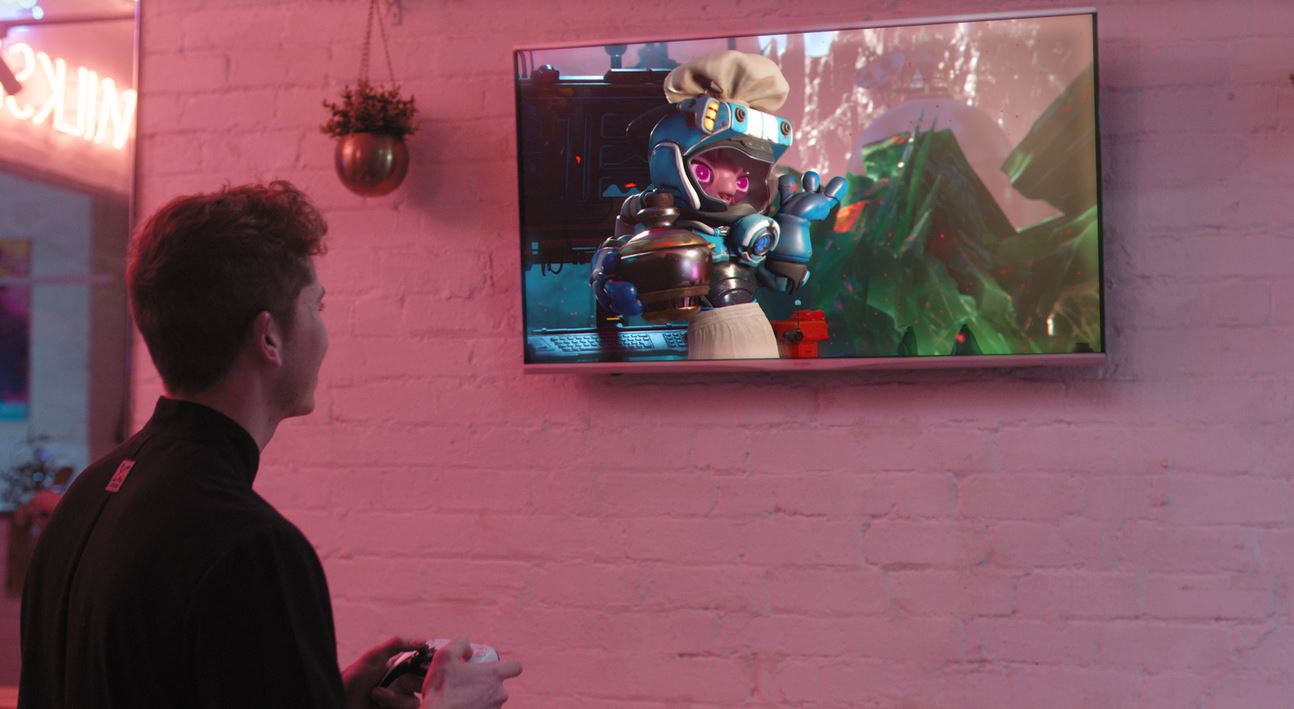 Dish 2: Sirangian Honey Mousse
Restaurant: Bistro Morgan
Title: Ratchet & Clank: Rift Apart

Ratchet & Clank's colourful interdimensional world is being brought to life by Melbourne's Bistro Morgan. Morgan Hipworth started his bakery in Melbourne when he was just 13. Today, Bistro Morgan is one of Melbourne's best-known bakeries and a must visit for any foodie. PlayStation Australia has collaborated with Morgan to recreate Chef Tulio's Sirangian Honey Mousse from Ratchet & Clank: A Rift Apart.
When looking for inspiration to bring the dessert to life, Morgan said, "Food is an intrinsic part of Aussie culture, and there is no question that our relationship with it has grown deeply  over the past couple of years. There are so many synergies with the gaming world: At the core, both have an innate ability to instantly transport you to another place or time, or hopefully in this case another dimension!"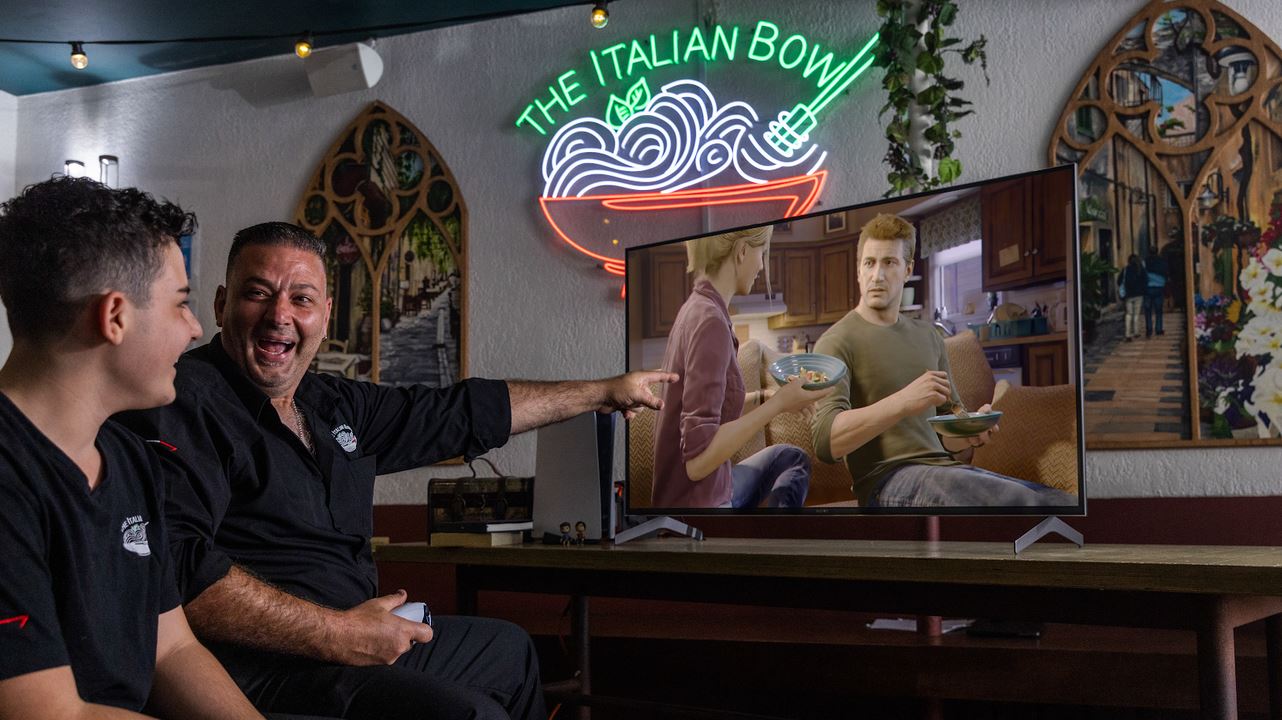 Dish 3: Thief's Pasta
Restaurant: The Italian Bowl
Title: Uncharted 4: A Thief's End
Newtown's The Italian Bowl has brought the pasta from Uncharted 4: A Thief's End to life. In what is perhaps the best example of how we bond over food, at the beginning of the game, we see Nate and Elena having dinner together after a long day and discussing each other's days and future plans. It is an intimate and relatable moment as well as a window into these characters' relationship.
"Running a restaurant for over a decade, you see the power of food and its importance in Australian culture. It's been eye-opening to learn how important digital dishes also play in the storytelling within games and how equally important they can be," according to Alexi Spyridis, owner of The Italian Bowl.

PlayStation To Plate meals will be available from 3 December to 13 December for order in all participating restaurants and online through Deliveroo.