Events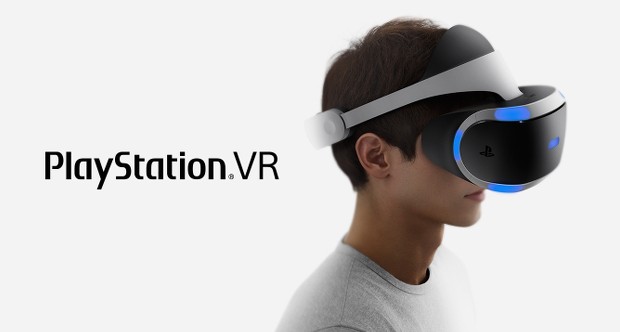 Published on October 30th, 2015 | by admin
PlayStation brings a show stopping line-up to its debut at PAX Australia
Gamers set to get the first hands-on previews of the step-changing technology of PlayStation®VR and series of panel discussions with Naughty Dog's Arne Meyer
29 Oct 2015 – Sydney, Australia: Sony Computer Entertainment Australia (SCE Aust.) is giving Australian gamers a chance to experience the future of virtual reality gameplay with PlayStation®VR (PSVR) at PAX Australia this weekend.
Players now have the chance to indulge in the next level of immersive gaming, experiencing what it feels like to have agency inside a gaming world through PSVR. The innovative virtual reality system combines the PS4 and PlayStation®Camera and will be available for players to enjoy with a variety of software titles available, including The London Heist Getaway and The Deep.
Arne Meyer, community strategist for Naughty Dog, will add to the impressive line-up and join the team in Melbourne this week for PlayStation's debut at PAX. Meyer is set to take the stage in a series of panel sessions, giving players exclusive insights into Uncharted 4: A Thief's End and discuss the multiplayer which was unveiled at Paris Games Week on Wednesday. Arne will also speak to the importance of diversity in gaming and meet with fans at the PlayStation booth.
There is an impressive list of games on the PlayStation booth including Uncharted: The Nathan Drake Collection, Star Wars Battlefront, Assassin's Creed Syndicate and Street Fighter V.
Arne Meyer's Panel Schedule
Naughty Dog presents Uncharted 4: A Thief's End
Sunday 1st November
10:30 – 11:30 am
Main Theatre
Arne will be giving audiences an exclusive look at the upcoming Uncharted 4: A Thief's End!
Fan signing with Arne Meyer from Naughty Dog
Sunday 1st November
11:30 – 12:30 am
PlayStation Booth
Arne will be signing autographs and meeting with fans directly after his keynote panel in the Main Theatre. 
Diversity Lounge
Sunday 1st November
13:00 – 14:00 am
Diversity Lounge (Next to Galah Theatre)
Arne Meyer and Alice Clarke will discuss the importance of diversity in games with an audience Q&A.
PAX – initially started in Seattle in 2004 by the creators Reed Pop – is one of the largest gaming conventions in the world and first arrived in Melbourne in 2013. The festival celebrating everything gaming culture is set to bring players up-close and personal with the world's leading game publishers and developers in an inclusive gaming community environment.