Games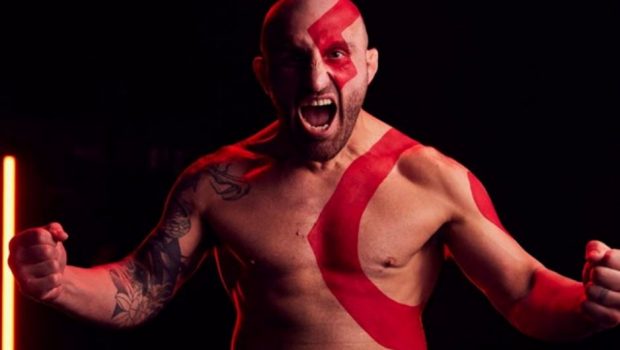 Published on December 6th, 2022 | by Adrian Gunning
PlayStation Australia Teams Up With World's Greatest Pound for Pound Fighter, Alex Volkanovski & Celebrity PT Jono Castano To Get "Ragnarök Ready"
To celebrate the launch of one of the most anticipated and highly acclaimed games of the year, God of War Ragnarök, PlayStation Australia puts one of Australia's most elite athletes, Alex Volkanovski, to the test by getting him "Ragnarök Ready" to face challenges from across the Nine Realms.
How will the world's greatest pound for pound fighter, Alexander 'The Great' Volkanovski, stack up to the title's infamous protagonist and God of War, Kratos? WATCH VIDEO HERE to find out.
Taking part in a bespoke circuit created by celebrity personal trainer, Jono Castano, Alex is challenged on his stamina, endurance and combat with exercises including wall climbing, boxing, battle ropes, sledgehammer slams and more.
Patrick Lagana, Director of Marketing at PlayStation Australia said, "In God of War Ragnarok we see Kratos tested like never before as he battles gods and monsters across the Nine Realms to protect his family. Just as Kratos prepared for the ultimate showdown, we wanted to bring his journey to life in a challenging but fun way alongside our Friends of PlayStation. Alex and Jono were perfect candidates to get us Ragnarök Ready. Some of us even tried to keep up and quickly learned what it means to train like Kratos."
Speaking during the training, Alex said, "Getting Ragnarök Ready is all about staying calm. Composure is key. You never know what's going to happen in there and you have to prepare for the worst. Before battle you have to prepare and remember what you're fighting for." 
Try Jono's full workout for yourself and see if you can become "Ragnarök Ready":
SET ONE: ENDURANCE & EXPLORATION
You're gonna need to have the stamina and endurance to sprint, climb, jump and row your way through the Nine Realms.
Blazepod Agility test – 3 rounds of 60 seconds, 45 second break between rounds
Interval Sprints – 3 x 30 second jog above 16.0 speed into sprints of max for 15 seconds, 45 second active recovery
Versa Climber – 3 x 30 seconds work, 15 second sprint climb, 45 seconds off
SET TWO: COMBAT TRAINING
To survive Ragnarok, you'll have to take on enemies much bigger and much stronger than you. Kratos has a wide range of combat styles so that enemies never know what to expect.
Battle Ropes – 4 x 30 second rounds, 30 second break between each
Hammer Slams – 3 x 30 second slams, 30 second break
Tyre Push – 3 x 30 seconds on, 30 seconds off
Boxing – 3x 60 second rounds, 30 second break
God of War Ragnarök is available now online from playstation.com and in selected retailers.