Events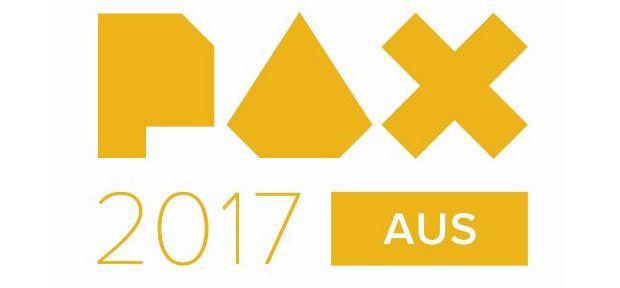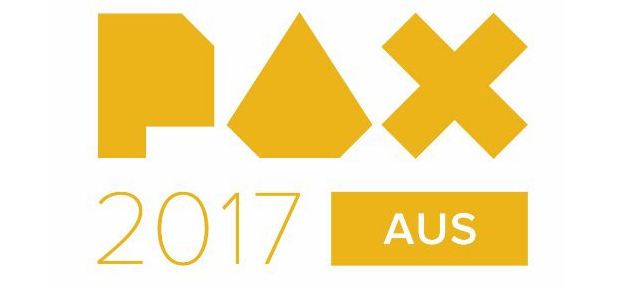 Published on October 23rd, 2017 | by admin
PlayStation Australia to showcase latest blockbuster games at PAX 2017
Attendees will get hands on with some of the most anticipated AAA video games of 2017 and beyond before their release
Sydney, Australia – October 23, 2017: PlayStation Australia will showcase some of the best yet-to-be-released blockbuster games on PlayStation®4 (PS4™), PlayStation®4 Pro (PS4 Pro) and PlayStation®VR (PS VR) at the Penny Arcade Expo (PAX) Australia 2017.
The PlayStation booth at PAX Australia (Melbourne, 27-29 October) will feature hands on with new and upcoming releases. Whether players want to travel to a city rejuvenated by androids in Detroit: Become Human, or hunt ferocious beasts in Capcom's action role-playing game Monster Hunter: World™, there's a gaming experience for everyone.
A selection of PS VR titles will also be available at the PlayStation booth. Players can get their heart racing with Gran Turismo™ Sport or be immersed in a fantasy masterpiece with Bethesda Softworks®, The Elder Scrolls V: Skyrim® VR. Square Enix Ltd., will also be showcasing MONSTER OF THE DEEP: FINAL FANTASY XV, a revamped and revitalised fishing experience taken from FINAL FANTASY XV on PlayStation VR.
Players will also get hands on with the new PlayLink for PS4 range. PlayLink titles are all about social gaming that everyone can enjoy, connecting your smartphone or tablet to your PS4. Family and friends can play the narrative-driven crime thriller Hidden Agenda, or battle your way to the top with game show quiz Knowledge Is Power.
Patrick Lagana, Director of Marketing, Sony Interactive Entertainment Australia, said, "Now in its fourth year, PAX Australia is a truly unique event celebrating gaming culture and play, one that PlayStation Australia is extremely excited to be part of. Our booth this year will feature a range of upcoming PlayStation exclusives and third party partner titles on both PlayStation 4 and PlayStation VR so we welcome all players to come pay us a visit during the show."
PlayStation Australia will also be supporting a first at PAX Australia, a game photography exhibition featuring Horizon Zero Dawn™. Curated by local game photographer Drew Taylor, the exhibition will showcase Horizon Zero Dawn in-game photography by a number of talented artists from around the globe. In addition to this, developer Guerrilla Games will be providing a very special image set from Horizon Zero Dawn: The Frozen Wilds which will give fans an exclusive look at the upcoming expansion.
"PlayStation Australia has had a long history of involvement with PAX, and this year's line-up across the PlayStation booth and around the show is perhaps its most diverse, creative and exciting yet," said Luke Lancaster, PAX Australia Content Manager. "We can't wait to share these games and experiences with everyone next weekend."
The line-up of games and hardware featured on the PlayStation® booth is outlined below.
PlayStation VR 
PS VR lets players leave reality behind and experience a new way to play, immersing them in the centre of extraordinary new worlds. Titles available to play at PAX Australia include:
Gran Turismo Sport: In PlayStation VR you'll quite literally have the driving wheel at your fingertips. From hitting the brakes to turning a corner, experiencing Gran Turismo Sport in the PS VR headset will let players experience a true-to-life driving experience.
The Elder Scrolls V: Skyrim® VR (Bethesda Softworks®): The Elder Scrolls V: Skyrim® VR is a true, full-length open-world game for VR from award-winning developers, Bethesda Game Studios®. Skyrim VR reimagines the complete epic fantasy masterpiece with an unparalleled sense of scale, depth, and immersion.
MONSTER OF THE DEEP: FINAL FANTASY XV (Square Enix Ltd.): Dive into the story mode for an exhilarating, action-packed showdown with the notorious MONSTER OF THE DEEP, or take in the sights, sounds and scenery of FINAL FANTASY XV as you kick back and cast off in the free fishing mode.
Bravo Team: It's all or nothing in this heart-pumping PS VR firefight of intense combat and split-second tactical decision-making.
To reserve a time to experience PlayStation VR at PAX Aus head to trypsvr.com.
PlayStation 4 
True PlayStation innovation brings you the best console gaming experiences with titles playable on PlayStation 4 Pro in dynamic 4K and stunning HDR. Featured titles include:
Detroit: Become Human: Playable ahead of its 2018 release, witness your brave new world turn to chaos as you take on the role of Kara, a female android trying to find her own place in a turbulent social landscape.
Gran Turismo Sport: From Polyphony Digital®, this is Gran Turismo for a new generation. GT Sport forges a new standard for the racing genre and empowers gamers to develop their virtual careers in the track with advanced online competition on the PlayStation 4 system.
God of War®: Join Kratos as he adventures through a deep and reflective journey of growth, violence and the desire to become a better man for the sake of his son.
PlayLink for PS4 – Hidden Agenda, That's You!, Knowledge is Power and Frantics™: Grab your friends and take part in these immersive multiplayer experiences using your smartphone with the PS4.
Monster Hunter: World (Capcom®): You must embark on a perilous hunting expedition into a newly discovered continent known only as 'The New World' and venture on quests to discover more about this mysterious land.
For further information on all of the above titles, please visit PlayStation.com. To keep up to date with all PlayStation news at PAX Australia please follow PlayStation Australia on Facebook, Twitter and Instagram.
PAX is Australia's largest gaming festival – a 3-day event jammed with all things gaming: consoles, mobile, VR, PC, retro, indie, board games, esports tournaments, music concerts and over 100 panels from industry experts, fan favourites and the community itself. PAX 2017 will take place at Melbourne Convention and Exhibition Centre from Fri 27th to Sun 29 Oct.
For further information on PAX Australia visit the PAX website. Follow PAX Australia on Facebook, Twitter and Instagram.