Games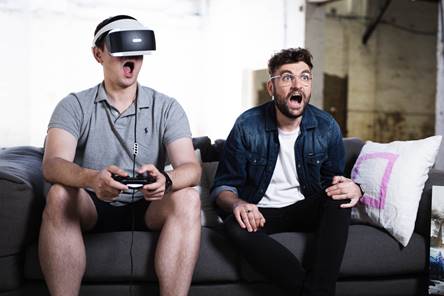 Published on December 19th, 2018 | by Admin
PlayStation Australia hits play on the PS VR Show today
PlayStation Australia today kicks of the first episode of its PlayStation®VR (PS VR) content series, The PS VR Show.
Hosted by former ScreenPlay presenter, Nich Richardson, The PS VR Show jumps into a handful of some of the latest VR titles from the ever-growing collection of over 250 games and experiences for PlayStation VR, only on PlayStation®4.
In episode one, virtual reality gaming YouTuber Cheru and self-proclaimed "core gaming" reviewer SkillUpYT join Nich on the sofa to play recently released PS VR exclusive and breathtaking arcade game, Tetris® Effect, as well as Virtual Reality creation platform, CoolPaintr VR.
You can watch the first full episode here on PlayStation Australia's YouTube channel.
For the latest PlayStation news, follow PlayStation Australia on Facebook, Twitter, YouTube and Instagram.