Games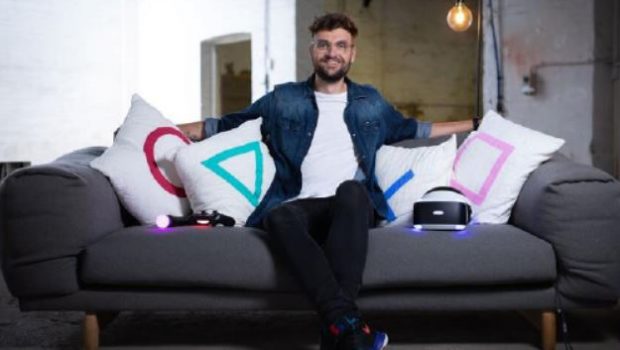 Published on December 14th, 2018 | by Admin
PlayStation Australia Announces The PS VR Show
Nich Richardson shows gamers the latest and best games and experiences available for PlayStation®VR on PlayStation®4  
SYDNEY, 14th December 2018 – Sony Interactive Entertainment Australia (SIEAU) today announces the launch of Australia's first PlayStation®VR (PS VR) content series, The PS VR Show, with episode one going live next week, on 19th December.
Hosted by former ScreenPlay presenter, Nich Richardson (a.k.a. NichBoy), The PS VR Show jumps into a handful of some of the latest and most exciting content pieces from the ever-growing collection of over 250 games and experiences for PlayStation®VR, only on PlayStation®4.
Each episode will see NichBoy joined by some of the biggest and best gaming personalities from across Australia. Guests will take part in his weird, whacky and fun challenges in virtual reality.
Richardson has previously expressed some scepticism of VR for gaming, however the quantity and quality of content both in development and already available, to PlayStation VR has convinced him otherwise.
'Since PlayStation made VR mainstream, I've always been fascinated by the tech, but we didn't get many hit titles at launch. It's been a couple of years, and PlayStation is delivering some amazing games and experiences almost weekly. It's definitely a great time to kick off a series to show gamers what's available to them on PlayStation VR' said Richardson.
Patrick Lagana, SIEAU Director of Marketing, added, 'We wanted to challenge Nich on his feelings towards PlayStation VR, so what better way than to give him his own PS VR show? It's great to see Nich and his guests have fun while showcasing the quality and diversity of games and experiences available to PlayStation 4 players. The ever-expanding catalogue is one of the reasons we've seen PlayStation VR become the most popular high-end VR system on the market.'
To launch the first episode, Virtual Reality gaming YouTuber Cheru and self-proclaimed "core gaming" reviewer SkillUpYT join Nich on the sofa. The episode will also feature newly released PS VR exclusive and breathtaking arcade game, Tetris® Effect, as well as Virtual Reality creation platform, CoolPaintr VR.
The first episode of The PS VR Show is available on 19 December on PlayStation Australia's YouTube channel. Check out the trailer for episode one here.
In October this year, PlayStation®VR celebrated its two-year anniversary. It now has over 250 games and experiences, with Borderlands 2, ASTRO BOT: Rescue Mission, Beat Saber, Tetris® Effect, and Creed: Rise To Glory™ all launching over the past two months, available now on the PlayStation Store. As we enter 2019, titles will continue to come out, including Ace Combat™ 7: Skies Unknown and Eden Tomorrow all launching in the next few months.