Consoles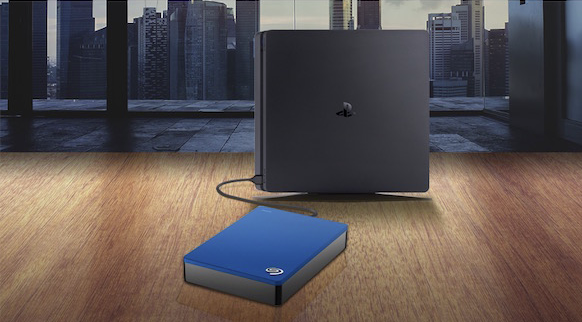 Published on April 5th, 2017 | by admin
Playstation 4 Support External Hard Drive Storage – Seagate Backup Plus Ultra Slim
Even though it's easy to upgrade the hard drive inside your PS4 to boost capacity and speed, many still want more storage space on the console.
With the PS4 version 4.50 update, you can store content to an external hard drive by plugging in a USB 3.0 HDD into the PS4. Seagate's Backup Plus Ultra Slim is compatible with PS4 offering up to 2TB of additional storage space you can take to friends' houses, being the lightest and thinnest portable hard drive available in the market so you will be able to carry your games weight- and worry-free.
Gamers will be able to download and install applications directly to the external drive, and simply manage all saved content using the PlayStation settings menu — and all saved applications will appear in the Content Launcher of the Home Screen so you can quickly access whatever apps you recently launched as well as set it up so that all future data will be saved under the drive. You can even move any of the existing content from the PS4's internal drive to the new external drive by simply choosing "Manage Content" from the confirmation screen and highlight any game that you want selecting "Move to Extended Storage."
For moe information, you can read more about the beta testing and how to guidelines on this blog post.