Consoles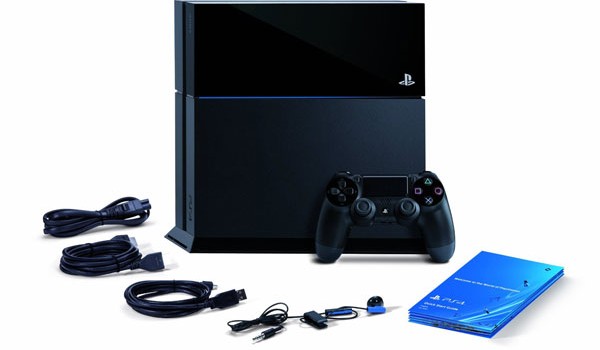 Published on January 6th, 2014 | by Admin
PlayStation 4 Review – Impulse Gamer looks at the new PS4!
Summary: As a gaming machine, it's a true powerhouse and titles such as Killzone Shadow Fall will make you appreciate gaming in a whole new way.
The PlayStation 4 is the last next-gen console to arrive in Australia and if you're one of the lucky ones who pre-ordered their units, you'll already be experiencing gaming bliss from the 28th of November 2013. The unfortunate aspect about this release is that Sony has a shortage of PS4's and if you did not preorder a unit for the second and third shipments, you may find it a little difficult to purchase one until February 2014 and beyond.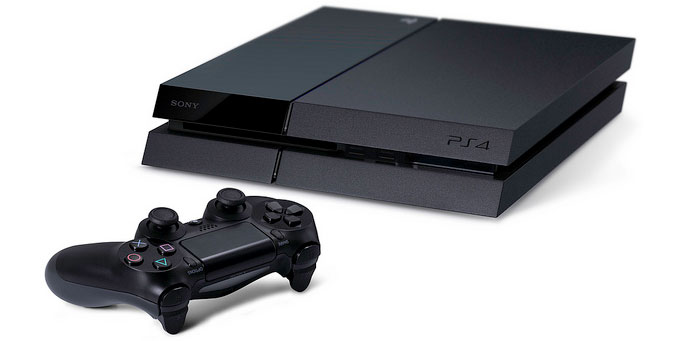 However we've been informed by good sources that certain stores such as JB Hi-Fi and EB Games are selling a few to walk-in customers as these units were failed to be collected. At present, the PS4 is currently retailing for $549AUD (December 2013) which is around $50 cheaper than the Xbox One. Nonetheless, we're not here today to discuss the lack of PS4's in Australia or where to play the gamble in order to beat the preorders, no, we're here to discuss this amazing new console.
Design
The first thing you may notice about the PS4 is its new design that actually has parallels to the PS2 with its more angular square design. On the front, there are two high speed USB 3.0 ports and two touch buttons for power and an eject that "beep" when pushed. On the back of the console, you have power, HDMI-out, Lan input, Optical Audio-out and an auxiliary Port. Compared to the XBox One which is also a very impressive next-gen console, the PS4 is considerably sleeker and smaller. In reference to the XBox One, it comes with the Kinect Camera ($598AUD) , however the PS4 does not come with the PlayStation Camera which is an optional addition to the console and the only real game is the Playroom which is more like a tech demo.
System Features
So what exactly is under the hood of the PS4? There's actually a gaming beast under the hood that includes an AMD "Jaguar" 8-Core CPU with a 1.84 TFLOPS AMD Radeon Graphics Core Next Gen engine. Add in a whopping 8GB of GDDR5 plus Blu-ray and this console is definitely future-proofed for the time being. Given that the PS3 was released on the 23rd of March 2007 in Australia, it has given and still is, giving gamers one of the best console experiences of the 21st century so I cannot wait to see what developers do with the PlayStation 4.
Specifications
CPU: low power x86-64 AMD "Jaguar", 8 cores
GPU: 1.84 TFLOPS, AMD Radeon™ Graphics Core Next engine
Memory  GDDR5 8GB
Hard Disk Drive  Built-in
Optical Drive (Read only)
BD 6xCAV
DVD 8xCAV
I/O  Super-Speed USB (USB 3.0), AUX
Ethernet (10BASE-T, 100BASE-TX, 1000BASE-T)
IEEE 802.11 b/g/n
Bluetooth® 2.1 (EDR)
AV output
HDMI
Digital Output (optical)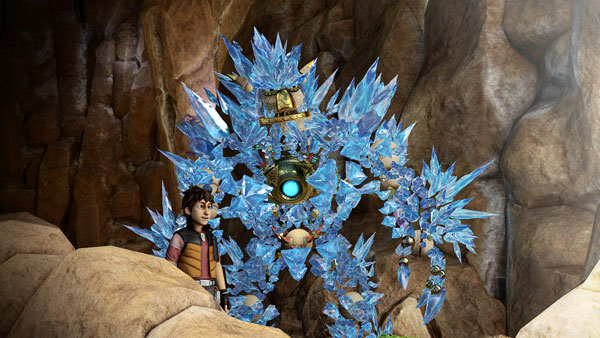 Launch Titles
Launch games such as Knack, Killzone Shadow Fall and third party titles such as Need for Speed Rivals and Assassin's Creed IV Black Flag not only look spectacular on this next-gen console play quite well. As this is a new gaming console, it has quite a few years to catch up in terms of what it can do, just like the PlayStation 3. According to Sony, they state that the PS4 is 10 times as powerful as the PS3. The launch titles for the PS4, although not that spectacular for a next-gen console (similar to the XBox One) are the following games;
Killzone: Shadow Fall
Knack
Assassin's Creed IV: Black Flag
Battlefield 4
Call of Duty: Ghosts Limited Edition
FIFA 14
Just Dance 2014
LEGO Marvel Super Heroes
Madden NFL 25
NBA Live 14
NBA 2K14
Need for Speed: Rivals Limited Edition
Injustice: Gods Among Us Ultimate Edition
Skylanders SWAP Force Starter Pack
Our PS4 game reviews can be found at – https://www.impulsegamer.com/ps4-reviews/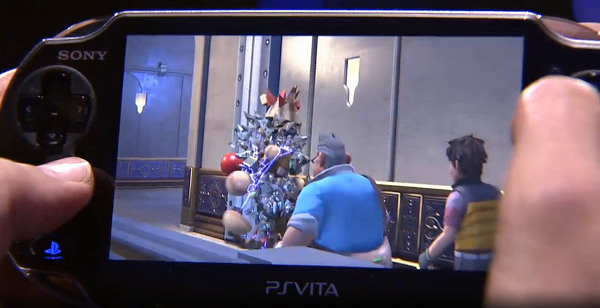 Highlights
One of the highlights of the PS4 for me was the ability to link your PS Vita with the console itself. It's called Remote Play and just like the Nintendo Wii U and its excellent GamePad, this allows players to stream games to their PS Vita which is a fantastic feature. This means that while you're playing Killzone Shadow Fall or Knack and someone wants to use the TV, you can simply transfer it to the PS Vita with relatively no loss of gameplay or graphics. There are also some smart phone apps available as well that at present don't do much but give the gamer some additional gaming options like maps. With that said, the Xbox Smartglass which does a similar thing is still the winner at present but give it some time and I'm sure the developers will catch up with the PlayStation 4.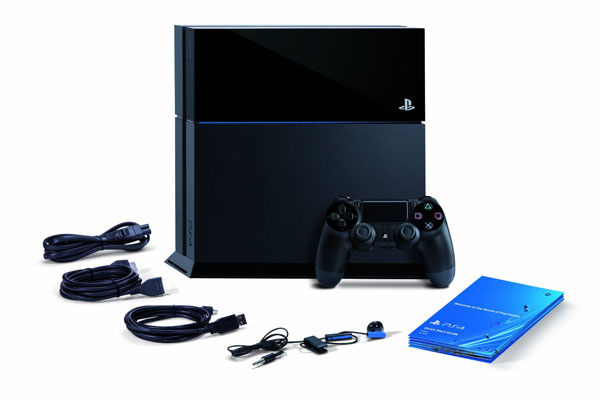 Box Contents & Operating System
PlayStation®4 console
DUALSHOCK®4 Wireless Controller
Headset
AC power cord
HDMI cable
USB cable
The PS4 can be turned on via the touch button on the console itself or by pressing the home button on the controller which has the PlayStation logo on it. Once powered, the user will need to setup the console for their household (e.g. create a PSN account) which will include some updates to the operating system (O/S). These O/S updates are quite small and users on an ADSL2 connection should experience no issues whatsoever.
In terms of the O/S, it is very reminiscent of the PS3 but has been more streamlined and is even easier to use. The Xbox One O/S is reminiscent of the Windows 8 for Surface which opens it up for a more holistic multimedia device. The PS4 on the other hand is targetting the gamer market but still has some great apps like Video Unlimited and of course, an internet browser.  Regrettably, Australia does not have as many apps as the US. Another strange aspect about the PS4 is that at the moment you cannot watch movies or listen to music via the USB ports. It does seem like Sony is pushing more for their music and video streaming service but hopefully this will change in the future.
The console also has a standby mode which makes booting up the PS4 extremely fast. However even when the console is turned off, it still boots up quite fast. This standby mode or "suspend mode" has been designed to jump back straight into the gaming action without the wait.
Free online play versus PlayStation Plus
The biggest difference with its online capabilities is that Sony is now charging PS4 users access to play their consoles online. This is done through a PlaySation Plus subscription which gives the user access to not only the Instant Game Collection but also cloud storage. Thankfully the cost is not that expensive plus you get access to some impressive gaming titles with some awesome indie games.
Social Media
Sony have really pushed the social media aspect on the PS4 which easily allows you to interact with your friends. Also, if you do become stuck in the game, you can broadcast as you play via uStream which allows others to comment on your game in real-time. I also like the "share" button on the PS4 which allows you to upload your gaming videos. It is also connected to more mainstream social media like Twitter and Facebook as well.
DualShock 4 Controller
Another change to this console is the new DualShock 4 Controller which has received a huge facelift with its more elongated design. Thankfully it's still as comfortable as the previous PS3 controller. The analog sticks are still in the same place as are the shoulder buttons but the DualShock 4 Controller now has a touch sensitive trackpad (works extremely well in Killzone Shadow Fall) and my favourite element, the ability to connect an external headphone to the controller which is probably the best idea ever in a gaming controller. It also has a large LED light on the back which can change colours while gaming to indicate that you are low on health or you are being hit by enemy fire. It's a neat little addition.
Final Thoughts?
I've been using the PS4 for just over a month now and I must admit that I love it. Although it does lack some of the features of the PS3 and XBox One with apps, I'm hoping that Sony will address this in the future but where the console shines is that it has been made for gaming. As a gaming machine, it's a true powerhouse and titles such as Killzone Shadow Fall will make you appreciate gaming in a whole new way.
Highly Recommended!