Games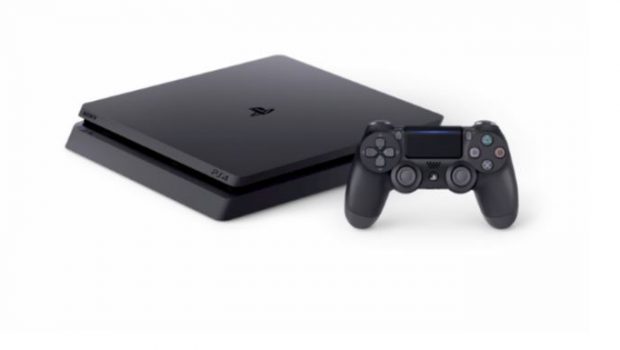 Published on November 24th, 2016 | by admin
PlayStation 4 500GB 4 Day Sale
PlayStation 4 is not only Australia's best-selling home console1, it is now smaller, slimmer, and packed with amazing features that will keep everyone in the family entertained this Christmas. Kicking off at midnight, for 4 days only, you can grab yourself a 500GB PS4 for the hot recommended retail price of $359.95 AUD.
PS4 is the gift that will keep on giving the best games and the greatest streaming services, which are all the more accessible with the recent launch of the Universal Media Remote. Plus, as the only console to bring virtual reality to the living room, PS4 offers players the potential to step in and experience the amazing worlds of PlayStation VR.
The PS4 500GB 4 Day Sale starts at Midnight tonight and runs for 4 days only (25th – 28th November). Check online for the best prices: https://www.playstation.com/en-au/explore/ps4/buy-ps4
That's not all! PlayStation Store is offering more than 200 PlayStation 4, PlayStation 3, and PlayStation Vita titles at deeply discounted prices for the players during its Black Friday promotion running from 24th – 28th November, 2016.
Hit PS4 titles and their promotional prices include:
Watch Dogs® 2 – Deluxe Edition
o   AUD: $62.95 (37% off)
o   AUD: 69.95 (30% off)
Borderlands: Handsome collection
o   AUD: $ 25.95 (74% off)
o   AUD: $ 59.97 (40% off)
God of War® III Remastered
o   AUD: $ 17.95 (59% off)
Metal Gear Solid V: The Phantom Pain
o   AUD: $ 17.95 (55% off)
o   AUD: $ 17.95 (74% off)
The Elder Scrolls V: Skyrim Special Edition
o   AUD: $ 39.95 (50% off)
UNCHARTED™ 4: A Thief's End Digital Edition
o   AUD: $39.95 (50% off)
PlayStation Plus members will also enjoy additional 10% savings for select titles such as Assassin's Creed Triple Pack: Black Flag, Unity, Syndicate, God of War® III Remastered, LEGO® Star Wars™: The Force Awakens, and more.
Live now, go to the following site for the complete list of discounted titles: https://store.playstation.com/#!/en-au/black-friday/cid=STORE-MSF75508-BFMWD2016?emcid=so-no-96626