Games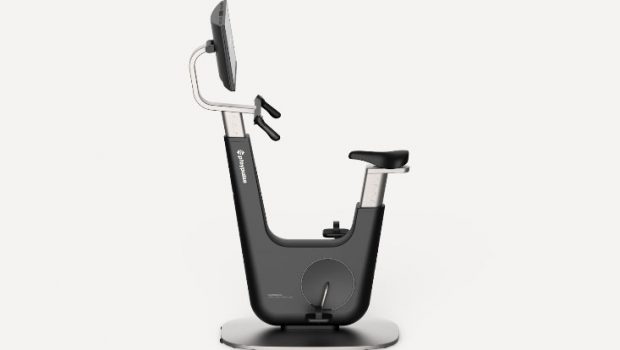 Published on April 14th, 2021 | by Andrew Bistak
Playpulse ONE Unveiled – Video Game Console & Home Fitness Bike
We're extremely excited to introduce Playpulse ONE, a game-changing combination of exercise bike, video game console, and entertainment system that makes working out more fun.
Seamlessly integrating virtual entertainment with the workout, Playpulse ONE is the fitness device for anyone that wants a workout routine you will look forward to – both gamers and non-gamers alike.
75% of American households own a video game console. Meanwhile, according to the World Health Organization, 81% of adolescents are unhealthy and inactive. 73% of Americans want to be more active but struggle with motivation and lack of time.
Our mission at Playpulse is to use the magic of virtual entertainment to make anyone look forward to their next workout. We believe this will have a massive societal impact by unlocking more active communities – fostering joy and enthusiasm around healthier lifestyles.
Tech first: Playpulse ONE has a high precision pedal sensor integrating pedaling with the gameplay. Handlebars with game controllers and heart-rate sensors combine immersive gaming with measurable exercise results. With a 24" multitouch computer and a dedicated graphics card, the ONE is able to run 3D games with online multiplayer for truly social workout experiences.
Playpulse ONE offers a rich library of video games, entertainment, and fitness content. Users can stream their favorite show – if they keep the pace up – or the screen goes dark (optional). For the fitness purists we've made Playpulse Studio – also filled with gamification elements to make your desired workout program more exciting.
The core Playpulse experience is in the exercise gaming. Playpulse ONE will ship with four games made with Unity 3D, in addition to several new games and experiences currently in development. In the future, Playpulse will create an open API for third party developers to create new and exciting experiences.
Launch Games & Apps
Pedaltanks – Capture the flag and win the war in this epic multiplayer online battle arena (MOBA) game. Pick your own tank, each with different stats and abilities. Then start to pedal and use the strength of your tank to cooperate with your teammates and beat the opposing team!
Bumpercars – What do you get when you put Bumper Cars in space? An epic arcade game. Bump your way to victory by knocking opponents off the tracks. Watch out though, your opponent get smarter every minute and are constantly finding new ways to attack. How long can you outsmart them?
Heat Street – Navigate colorful worlds, wisely use power ups to gain tactical advantage, and find the best shortcuts to beat the opponents. Keep your cool though, if you push your vehicle too hard it might just overheat and you`re out of the race.  Each vehicle has unique statistics and power ups suited for its personality.
Helios – a roguelite runner. Explore new worlds with Helios, your trusted spaceship. Collect valuable resources and upgrades as you pilot your ship across planets. Find the best paths and watch out for obstacles as you work your way through the different segments of your planetary exploration. Sure, Helios is a rugged ship, but there's a limit to the beating it can take. Hit too many obstacles and you'll have to start over.
Playpulse Studio – Our exercise app for people who just want to get the workout done. Choose between different workouts and let Playpulse guide your workout – automatically adjusting the resistance and showing you what speed to aim for. Create goals and monitor your progression and fitness.
Streaming Gamification – integrated with the streaming service of your choice using your personal subscription. Have the screen go blurry or dark if you`re not maintaining the exercise intensity you've set for the episode!
Platform Exercise Goals – In the Playpulse client you can create customized personal milestones for any workout goal you want to achieve. Exercise 4 days a week for a month? Bike the equivalent of Route 66, or London to Paris? Hit level 20 in Pedaltanks? Unlock all characters in Heat Street? Create your own goals and monitor your progress in our client!
The ever-growing content library is made available via Playpulse LIVE, the bike's subscription service, which is included for free the first six months when pre-ordering a bike. Following the trial period, it's an optional $19.99/month.
Pre-order with a limited 40% off/discount is now live at https://playpulse.com/ for a limited price of $1199.00 (MSRP $1999.00).