Games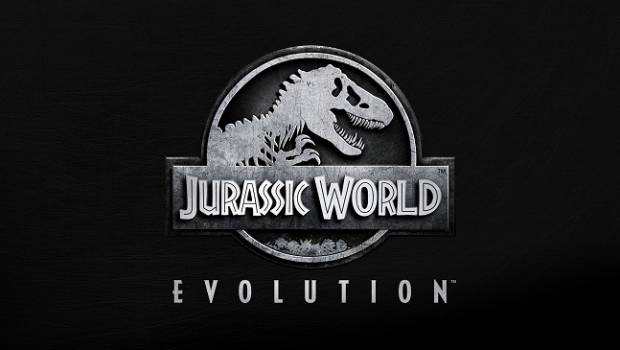 Published on July 3rd, 2018 | by Admin
Players Can Now Build Their Own Jurassic World as Jurassic World EvolutionTM Launches at Australian Retail Today for PlayStation 4 and Xbox One
3rd July, 2018. Frontier Developments plc (AIM: FDEV), in partnership with Universal, today launched Jurassic World Evolution in Australian retail stores for the PlayStation®4 computer entertainment system and the Xbox One all-in-one games and entertainment system. Based on Universal Pictures and Amblin Entertainment's blockbuster franchise and created in collaboration with Universal, the game expands on the original Jurassic World mythology and puts players in charge of the Park, where they will have the opportunity to create and manage their own Jurassic World.
See the Jurassic World Evolution Launch Trailer here.
Jurassic World Evolution places players in charge of operations on the legendary Isla Nublar and the surrounding islands of the Muertes Archipelago. In charge of its destiny, players can construct attractions, containment and research facilities as they build their own Jurassic World. They can bioengineer new dinosaur species that think, feel and react intelligently to the world around them, and can choose to control the big picture with deep, accessible management options or go hands-on to confront challenges on the ground or in the air in action-based gameplay. Every choice leads to a different path and spectacular challenges arise when "life finds a way."
Jurassic World Evolution features Jeff Goldblum as Dr. Ian Malcolm, who guides players through the moral choices and tactical decisions that will test their building and management skills as they attempt to successfully run their own Jurassic World. He is joined by Bryce Dallas Howard as operations manager Claire Dearing and BD Wong as geneticist Dr. Henry Wu in an all-new story that touches on key characters and events from across the Jurassic World franchise.
"Jurassic World Evolution immerses players and fans of the movies in the Jurassic World universe," said Jonny Watts, Frontier's Chief Creative Officer. "With masses of rich franchise lore, iconic characters, incredible living dinosaurs and islands you can reshape and construct however you choose, Jurassic World Evolution brings the dream of building and running your own Isla Nublar to life. This is YOUR Jurassic World, and we can't wait to see what players create."
"Our collaboration with Frontier introduces a deeply rich, thrilling and fun gameplay experience that lets players engage with Jurassic World in ways they never imagined," said Chris Heatherly, Executive Vice President of Games and Digital Platforms, Universal Brand Development. "Featuring iconic characters and events spanning the beloved series, Jurassic World Evolution is an authentic adventure that can be enjoyed for years to come."
Jurassic World: Fallen Kingdom is in Australian theatres now!
JURASSIC WORLD: FALLEN KINGDOM
It's been three years since theme park and luxury resort Jurassic World was destroyed by dinosaurs out of containment.  Isla Nublar now sits abandoned by humans while the surviving dinosaurs fend for themselves in the jungles.
When the island's dormant volcano begins roaring to life, Owen (Chris Pratt) and Claire (Bryce Dallas Howard) mount a campaign to rescue the remaining dinosaurs from this extinction-level event.  Owen is driven to find Blue, his lead raptor who's still missing in the wild, and Claire has grown a respect for these creatures she now makes her mission.  Arriving on the unstable island as lava begins raining down, their expedition uncovers a conspiracy that could return our entire planet to a perilous order not seen since prehistoric times.
With all of the wonder, adventure and thrills synonymous with one of the most popular and successful series in cinema history, this all-new motion-picture event sees the return of favourite characters and dinosaurs—along with new breeds more awe-inspiring and terrifying than ever before.  Welcome to Jurassic World: Fallen Kingdom.
Stars Pratt and Howard return alongside executive producers Steven Spielberg and Colin Trevorrow for Jurassic World: Fallen Kingdom.  They are joined by co-stars James Cromwell, Ted Levine, Justice Smith, Geraldine Chaplin, Daniella Pineda, Toby Jones, Rafe Spall and Isabella Sermon, while BD Wong and Jeff Goldblum reprise their roles.
Directed by J.A. Bayona (The Impossible), the epic action-adventure is written by Jurassic World's director, Trevorrow, and its co-writer, Derek Connolly.  Producers Frank Marshall and Pat Crowley once again partner with Spielberg and Trevorrow in leading the filmmakers for this stunning instalment.  Belén Atienza joins the team as a producer.  www.jurassicworld.com