Events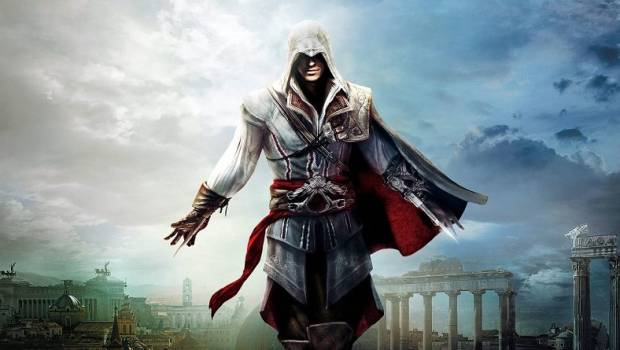 Published on August 9th, 2023 | by Adrian Gunning
PLAY THE BEST OF THE ASSASSIN'S CREED® FRANCHISE FOR FREE THIS WEEKEND!
Today, Ubisoft announced a free weekend event with up to five Assassin's Creed® games on Xbox Series X | S, Xbox One, PlayStation®5, PlayStation®4, as well as Windows PC through the Ubisoft Store and the Epic Games Store.  Depending on the platform, Assassin's Creed® II, Brotherhood, Revelations, Black Flag and Valhalla will be available to play for free starting on August 10th until August 14th*.
New players will have access to the full main game content** for all five titles. Those who want to continue their journey will keep their game progression and enjoy discounts on the Assassin's Creed Games:
PC via Ubisoft Connect: From August 9th until August 17th, players can get up to 75% off Assassin's Creed Games as well as receive an additional AU$7 credit in their Ubisoft Store Wallet to spend on any item in the Ubisoft Store until October 19th, including Assassin's Creed Mirage at launch.
PlayStation: From now until August 15th, players can get up to 80% off Assassin's Creed Games.
Xbox: From August 10th to 14th, Xbox will have a unique "Buy One Get Two free" offer on select Assassin's Creed games, including Black Flag and Valhalla. After that, between August 15th and 28th, players can get up to 85% off select Assassin's Creed titles, including the games available in the Free Weekend.
For more information on the Asssassin's Creed Deals please visit : https://store.ubisoft.com/deals
A friend referral program will allow Assassin's Creed Valhalla players to invite their friends to play during the Free Weekend and earn rewards. A Twitch Drops campaign will reward players for watching the streams of any creator playing Assassin's Creed main titles, with up to three cosmetic rewards to redeem in Assassin's Creed Valhalla***.
Assassin's Creed games offer an immersive experience where players embody formidable and elusive assassins and their abilities to protect free will at pivotal moments in human history. Assassin's Creed II, Brotherhood and Revelations take players on a journey through the life of Ezio Auditore. He will learn the ways of the Assassins and get vengeance for the betrayal of his family through 15th- century Renaissance Italy, into Rome, and finally in 16th-century Constantinople. Assassin's Creed IV Black Flag embarks players on the ship of Edward Kenway, a young, cocky, and fearsome pirate exploring the ruthless Caribbean lands and seas at the dawn of the 18th century. In Assassin's Creed Valhalla, become Eivor, a mighty Viking raider and lead your clan from the harsh shores of Norway to a new home amid the lush farmlands of ninth-century England and build your own Viking legend.
To get all the information related to the Free Weekend please visit: https://assassinscreed.com/freeweekend
For more information on the Assassin's Creed Franchise, please visit: https://www.ubisoft.com/en-au/game/assassins-creed
For the latest news on Assassin's Creed Franchise and other Ubisoft games, please visit: news.ubisoft.com