Games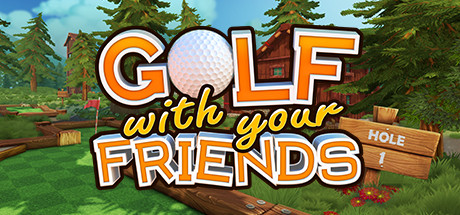 Published on May 20th, 2020 | by Andrew Bistak
PLAY SIMULTANEOUS MINI-GOLF AS GOLF WITH YOUR FRIENDS LAUNCHES ON PC AND CONSOLE
Team17 and Blacklight Interactive have today released Golf With Your Friends onto Nintendo Switch™, Xbox One, and PlayStation 4, with PC players also getting the full release after a period in Steam Early Access. Golf With Your Friends is also available from today with Xbox Game Pass Ultimate, Xbox Game Pass for Console, and will be coming soon to Xbox Game Pass for PC (Beta). Today's launch brings – for the first time in a mini-golf game – simultaneous gameplay for groups of up to 12 players, as well as a slate of new features not previously seen during Early Access, including a new camera system.
Before you tee off, see what's par for the course with this trailer:
https://www.youtube.com/watch?v=no_IUGXGFEI
Key Features:
11 courses: Players can tee off on a variety of courses, including a volcano, prehistoric putting in the museum, and even an intergalactic round in space!
12-player par-ty: Play with up to 12 friends in simultaneous putting action
Game-changing effects: Power-ups and surreal effects change the game of golf in major ways, from warped gravity to misshapen balls and everyone's favourite – ball collision!
Wacky game modes: Explore outside-the-box challenges aside from the traditional game of mini-golf, including Golf With Your Friends' takes on hockey and basketball
Make the ball your own: Customisation options include skin, hats, and trails to personalise the golfing experience
Kailan Clark, CEO, Blacklight Interactive, commented:
"Seeing the community's response towards the Early Access version of Golf With Your Friends during its development has been an incredible experience for us, and we're delighted to offer even more players the chance to tee off with their friends on PC and console. We're sure that fans will enjoy all of the weird and wonderful ways to play the beautiful game of golf!"
Max Everingham, Head of Publishing, Team17, added:
"We've already seen incredible success with Golf With Your Friends, building up a loyal and passionate community that has continued to support its development at every step of the way. Team17 and Blacklight Interactive have worked closely together to provide plenty new content, including entire new courses, customisation options, and game modes, building Golf With Your Friends into a fun and family-friendly online game like no other mini-golf title available today."
To keep up to date with all the information on Golf With Your Friends please like us on Facebook, follow us on Twitter, and join us on Discord.