Events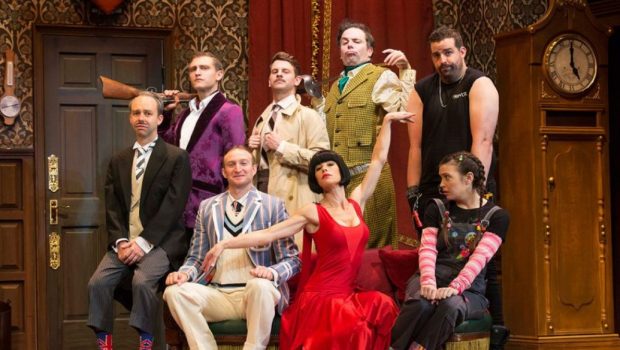 Published on February 25th, 2017 | by Andrew Bistak
That Play That Goes Wrong Review (Melbourne 2017)
Summary: That Play That Goes Wrong is a hilarious night out that is filled with LOLs and ROFL's!
Wow, what a comedy show! That Play That Goes Wrong is jam packed with LOLs and ROLFs which had the entire audience of the Comedy Theatre in hysterics from their crazy antics, all-round silliness, unexpectedness and very clever sets. It's basically Fawlty Towers meets Mousetrap and you can almost imagine Basil Fawlty (in this case it's Chris, aka Nick Simpson-Deeks) as the 'serious' director behind this production that goes totally wrong with plenty of satire and slapstick elements. Chris even has his Manuel (George Kemp), a highly amusing butler who not only has issues in pronouncing certain words but swaps 'turps' for Scotch which creates some very watery moments.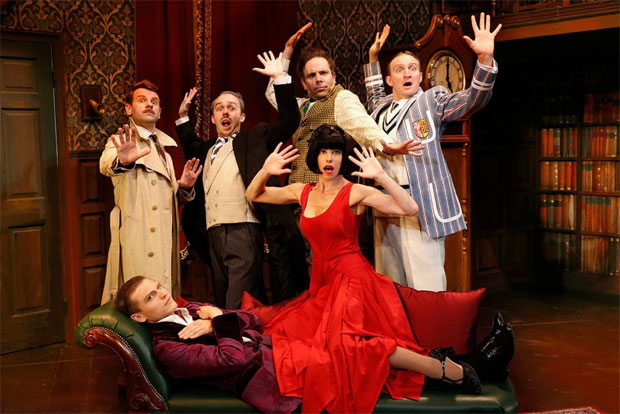 The premise of That Play That Goes Wrong revolves around the 'The Cornley Polytechnic Drama Society' who have had a string of mess-ups such as Cat (Cats), Ugly and the Beast (Beauty and the Beast) or Joseph and the Amazing Technicolour Dreamcoat but unfortunately the costume designer was coloured blind. In their current production, the The Cornley Polytechnic Drama Society are hoping to recreate a 1920's murder mystery called Murder at Haversham Manor but sadly for these bumbling thespians, things start to fall apart very quickly and it doesn't help that that crew are just as incompetent as the cast.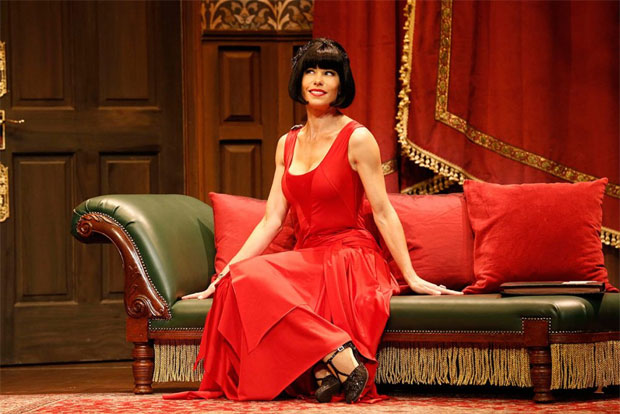 In terms of story, an aristocrat named Jonathon (Darcy Brown) is found 'murdered' on the eve of his engagement and the suspects include his beautiful fiancé Sandra (Brooke Satchwell), her brother Robert (Luke Joslin), Jonathon's brother Max (James Marlowe), including his butler Dennis (George Kemp) and finally the Inspector (Nick Simpson-Deeks) which makes the perfect and cliched murder mystery. Needless to say this does not occur. You also know that you're in for a treat as the fake crew commence some audience interaction before the main act commences as they are searching for one of the stars of act 2, Winston the dog. From there, the audience is taken on a roller coaster ride as they attempt to solve this murder mystery that goes totally awry. Add in drama, intrigue, romance and some brilliant comedic performances and That Play That Goes Wrong is easily one of the most outrageous but highly enjoyable and original comedies that I've seen in ages.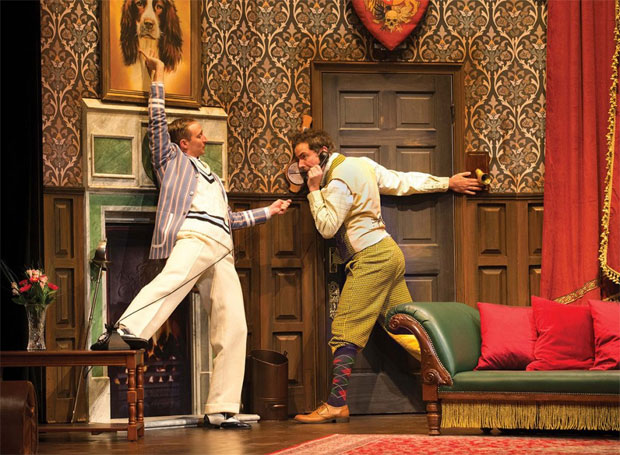 However what made this performance so entertaining were the actors themselves who really drew you into their hilarious mishaps and 'fake' impromptu fillers. The highlight for me was James Marlowe as Max and gardener Arthur whose blatant grab for attention, not to mention his overacting and amusing looks was pure comedy gold and this infectiousness had many grabbing their Ventolins. Given that, each of the actors had a purpose and they all excelled, whether it was Brooke Satchwell or Tammy Weller fighting for supremacy over playing Sandra in the performance, not to mention the spectacular wrestling fight they had or stagehand Trevor (Adam Dunn) who failed at his role with sound effects and lighting, it's just a pure mess of hilarious anecdotes. Furthermore, the entire set of this comedy has been setup like some huge trap (or perhaps death trap) for both the cast and the crew as things fall apart, won't work or explode, not to mention the amazing crescendo at the end which will leave you shocked and smiling as you walk out the Comedy Theatre.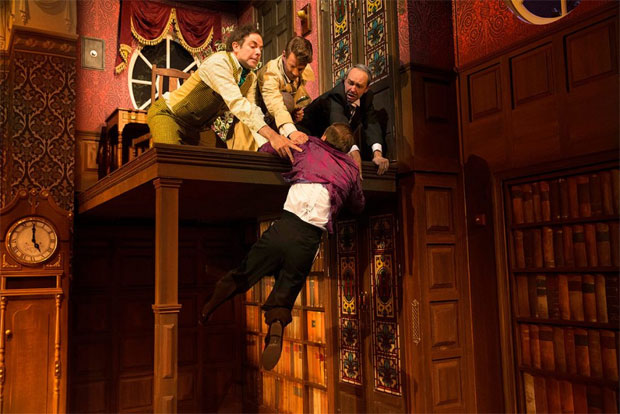 Final Thoughts?
With the Melbourne International Comedy Festival just around the corner, That Play That Goes Wrong is the perfect entrée as it successfully creates the play out of the hell with some highly amusing sketches, characters and mishaps that must be seen to believed. Kudos to the cast and crew for such a great night out!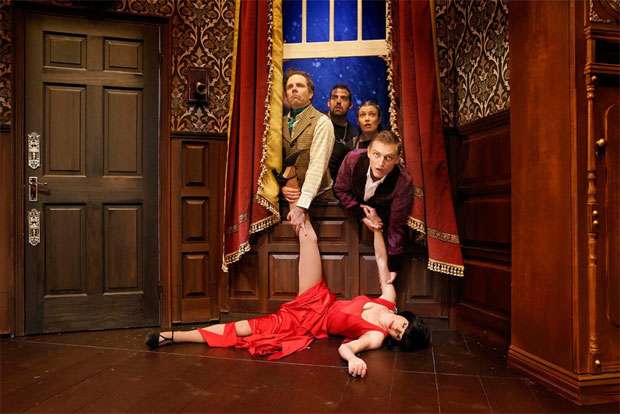 For more information, please visit http://theplaythatgoeswrong.com.au/