Games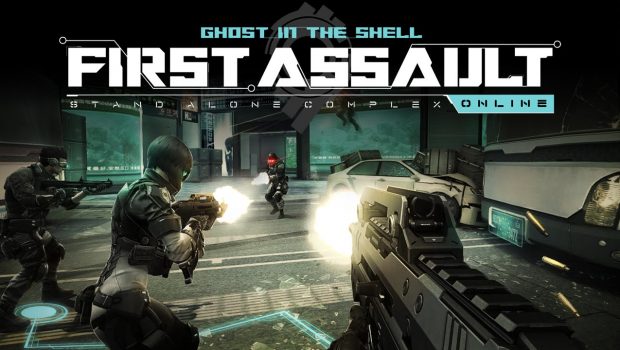 Published on April 29th, 2016 | by admin
Play First Assault Online for free this weekend on Steam
LOS ANGELES – April 28, 2016 – Stronger, faster and more lethal than mankind's deadliest soldier: Enlist today as a member of Section 9, an elite force of cybernetically enhanced combat operatives who connect through cyberspace to protect society and fight terrorists on the bleak streets of a futuristic Japan. Ghost in the Shell: Stand Alone Complex – First Assault Online, the new squad-based FPS PC Gamer ranked as one of its "Most Anticipated Games of 2016" is now free for a limited time to all Steam players. Running from 10 a.m. PDT today to 1 p.m. PDT on Sunday, May 2 only, the First Assault Steam Free Weekend provides all players with immediate game access and a free M4A1 weapon skin for the duration of the promotion.
As an added bonus for new players, during and for a short time following the Steam Free Weekend, First Assault will be on sale, offering its Specialist Early Access Pack at 50% off. The pack, which provides over $35 of content, will now be available for only $7.49 and grants players immediate entry to the Early Access Program, one bonus operative unlock, three exclusive weapon skins and a total of 200,000 GP in-game currency.
To introduce the iconic members of Section 9, Neople and Nexon America have begun to release a series of videos, the newest of which features Borma, the team's resident explosives specialist. Learn more about him and additional operatives on First Assault's YouTube channel.
First Assault is available now in Early Access on Steam: http://store.steampowered.com/app/369200/. Neople wants to enable players to directly impact game development in an effort to help create the definitive squad-based FPS gameplay experience. The development team will interact directly with players throughout the Early Access Program, and will leverage community feedback and suggestions as First Assault continues to evolve.
Ghost in the Shell: Stand Alone Complex – First Assault Online:

In First Assault, society has embraced new technology, leaving themselves vulnerable to malicious super-hackers. Cyber terrorism has evolved and so must you! Dive beyond humanity as you upgrade and augment yourself into a walking weapon, capable of super human feats. Deliver the first assault by coordinating strategic attacks, hacking enemy weaponry and utilizing SkillSync to link-up and share cyber skills with your allies, in this gripping team shooter inspired by "Ghost in the Shell: Stand Alone Complex", the critically acclaimed series based on Shirow Masamune's original comic "The Ghost in the Shell".
To learn more about First Assault, and to stay up-to-date on the latest news and announcements, join the community today: http://firstassaultgame.com.