News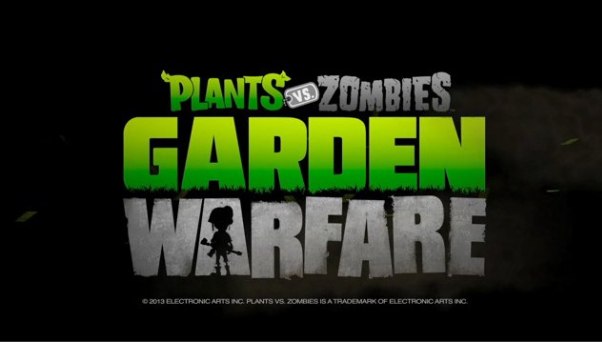 Published on June 25th, 2014 | by admin
PLANTS VS. ZOMBIES GARDEN WARFARE IS NOW AVAILABLE ON PC IN AUSTRALIA
PC Players Join Garden Warfare's Existing Fans In PopCap's Hilarious, Critically-Acclaimed Shooter
 Sydney, Australia – June 26, 2014 – PopCap Games, a division of Electronic Arts Inc. (NASDAQ: EA), today launched Plants vs. Zombies™ Garden Warfare for PC on Origin in Australia, and tomorrow in New Zealand. Since its wildly successful launch earlier this year on Xbox One, the all-in-one games and entertainment system from Microsoft and Xbox 360® video game and entertainment system, players have joined in the trenches to vanquish more than 400 million plants and zombies. Critics worldwide have praised Garden Warfare, with Gaming Trend calling the game, "entertaining, accessible, and oozing with charm."
Plants vs. Zombies Garden Warfare for PC will contain an all-new co-op and multiplayer map called Jewel Junction. In addition, players will get the chance to play all the latest free game content including the Garden Variety Pack and Zomboss Down, a Wild West themed update with eight new playable characters, more than 200 wild customizations, and the Cactus Canyon Map.
"Fan reaction to Garden Warfare has been nothing short of amazing. We are humbled to see how our fans have embraced the game, and we're very excited that PC players can now join in on the fun," said Brian Lindley, Producer on Plants vs. Zombies Garden Warfare.
In Plants vs. Zombies Garden Warfare, players choose a side and square off in riotous, punishing combat against their plant or zombie opponents, utilizing an arsenal of outrageous weaponry. Beloved character favorites from the franchise including the Sunflower and Chomper reprise their roles, and the game tops it off with a new cast of zany characters such as Ice Cactus and All-Star Zombie.
Plants vs. Zombies Garden Warfare features four distinct gameplay modes including 2 – 4 player co-op, 12 vs. 12 competitive multiplayer called "Gardens & Graveyards" and "Team Vanquish," as well as 8v8 "Gnome Bomb".
Exclusive to the PC launch, players can also purchase the Digital Deluxe Edition on Origin, which includes two Booster Packs, 150,000 in-game coins and an exclusive character customization pack.
Plants vs. Zombies Garden Warfare will also be available on PlayStation®4 and PlayStation®3 on August 21 in Australia and August 22 in New Zealand.