Consoles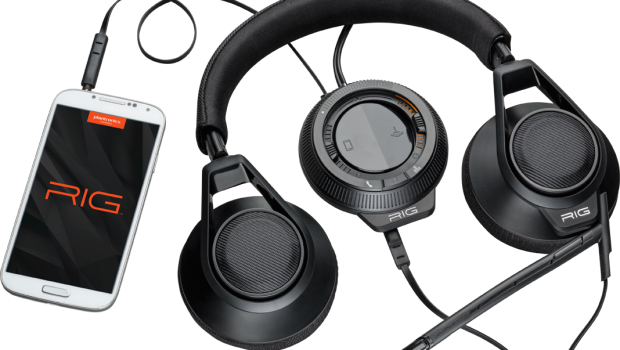 Published on August 13th, 2014 | by admin
Plantronics and Sony Computer Entertainment Europe Team Up to Deliver Cutting Edge Audio to PlayStation® Gamers
Plantronics launches licensed audio solution for PS4™, PS3™ and PS VITA 
Sydney, Australia, Aug. 13, 2014 – Plantronics (NYSE: PLT), a global leader in audio communications, today announced it has entered into its first-ever partnership with Sony Computer Entertainment Europe (SCEE) to provide advanced audio perfectly optimised for performance with PlayStation®4 (PS4), PlayStation®3 (PS3), and PlayStation® VITA. The new, officially-licensed product, the Plantronics RIG for PS4, PS3 and PS Vita will be available across Oceania, Middle East and Europe in time for the 2014 holiday season.
This announcement puts the appetite for gaming across Oceania into perspective as recent stats suggest that 70% of all Australians play video games and game consoles are used by almost 63% of households and the majority of Australians*.
"With the percentage of gamers on a steady rise across ANZ, this partnership will certainly drive excitement across our target user base. With a reported one million PlayStation 4s units sold before launch, we are certain SCEE and Plantronics are going to meet the demand for a precision headset that offers consumers with exceptional audio quality, an innovative mixer and interchangeable mics for music, chat or gaming on the go," added Susan Hansen, Vice President of Asia Pacific Sales and Marketing at Plantronics.
"Whether in the living room or on the go, PlayStation offers immersive gaming experiences, and new, connected ways to enjoy media," said Judy Ward, peripherals business manager at SCEE. "With its recognised commitment to innovation, Plantronics was a natural partner as we look for solutions that offer the high-quality audio and clear communication essential to deliver the best PlayStation experience."
Marking Plantronics's return to the console audio market, the RIG for PS4, PS3 and PS Vita offers performance audio and a competitive advantage – allowing gamers to hear their rivals approaching before they're seen. Featuring the distinctive PS™ logo, the RIG performance gaming headset provides gamers with precision stereo, crystal-clear voice and three EQ profiles: Pure, Intensify and Seismic. The included audio controller lets you create and control your mix of side-chat, soundtrack or calls layered onto game sound, and the ability to easily switch your mic feed between the game and your mobile device.
"This partnership with SCEE reflects our commitment to the gaming segment and is a huge landmark for the company," said Peter Petrides, Gaming Director, Plantronics for ANZ. "The RIG for PS4, PS3 and PS Vita delivers an offering to gamers who are in need of a premium product that delivers best in class mobile, gaming and entertainment features with an uncompromising sound, clear two way chat and supreme comfort."
At this year's Gamescom 2014 in Cologne, Germany, visitors will be able to get hands-on with RIG headsets at the PlayStation® booth and experience the difference performance audio makes when used with the Sony PlayStation®4. Additionally, attendees will have a chance to experience RIG at the Plantronics booth (Hall 9 C-054a) within the ESL ZONE, and the MarketPoint meeting room area (Hall 4.2 A021).  
*Source: University's 'Digital Australia 2014′ report