Hardware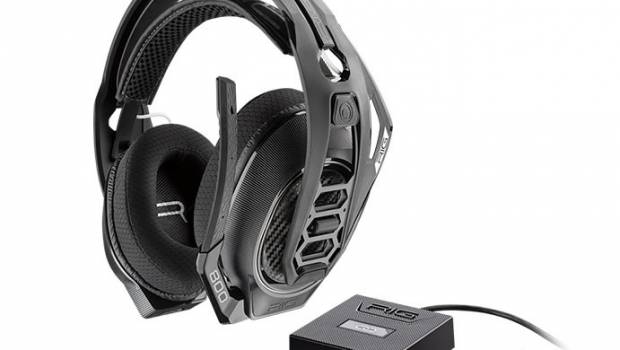 Published on January 22nd, 2018 | by James Wright
Plantronics RIG 800LX Wireless Gaming Headset Review
Summary: Plantronics RIG 800LX Wireless Gaming Headset provides a great cordless product for your Xbox One or PC with some decent audio capabilities.
With a recommended retail price of $249.95AUD (Jan 2018), the Plantronics RIG 800LX Wireless Gaming Headset offers both PC and XBox gamers some great value for their money, particularly with the inclusion of Dolby Atmos and its flawless wireless capabilities, not to mention decent audio. Furthermore, Plantronics have catered for the gaming market with its different layers of materials used to create this wireless headset that with its aesthetics, does look like a premium product.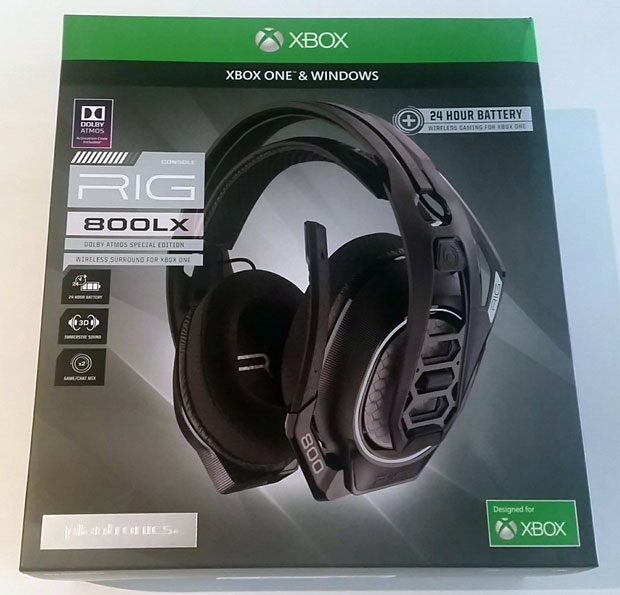 Setting up the RIG 800LX is very easy and it's basically plug and play with the user selecting either PC or Xbox One with the receiver being powered by USB. You also have to redeem the Dolby Atmos code via online to enable this feature which really enhances the audio. In terms of layout, the left ear cup has dials for volume and chat levels, a power button plus a pairing switch, including a microUSB charging port. On the bottom of the right ear cup is the equalizer presets. All in all, a well-designed headset from Plantronics.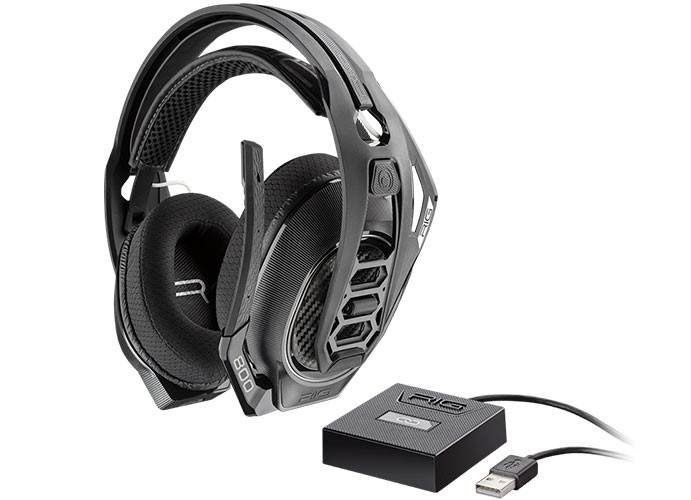 As this is a gaming headset, we primarily tested the RIG 800LX on our XBox One X, including some PC titles. Overall, the RIG 800LX provided some decent audio with good levels, both for mids and highs, not to mention powerful bass. So while we played games like Assassin's Creed Origins, Star Wars Battlefront II, Call of Duty WWII and Gears of War, we were able to hear all the sounds from our virtual worlds quite well, particularly on the battlefields and the subtle sounds of the background which was a must for Assassin's Creed Origins with all that sneaking around.
Adding to the audio quality is the Dolby Atmos element which successfully recreates a strong virtual sound experiences thanks to the 40mm drivers and bass tubes with a frequency range of 20 to 20,000Hz. This was quite prevalent with Blu-ray films that used surround sound well such as the new Blade Runner film or Rogue One: A Star Wars Story. On the PC, we tested the product with online titles such as DOTA and World of Warcraft which not only had impressive audio but it allowed us to communicate with other players via the microphone.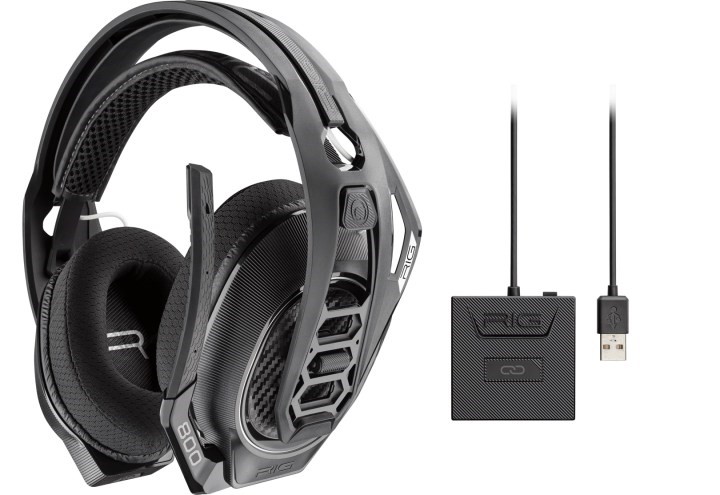 The product also boasts over ear cups which are not only comfortable to wear thanks to its padding but adds an element of noise cancellation while wearing them. Adding to the design is the headband that is also quite comfortable thanks to the memory foam which is a must for extended gaming sessions or film viewing. The microphone can be moved up and down, depending on what you are using the RIG 800XL for and the quality was good with our colleagues and online friends reporting minimal background noise.
Further adding to the audio are the four pre-set EQ modes which include Pure, Seismic, Intensify and Vocal Focus. Pure is a well balanced mode suited for adventure games, whereas Seismic and Intensify is ideal for first person shooters as it increases the bass or titles like Rise of the Tomb Raider. Vocal Focus is suited for voice chat and best of all, these four EQ pre-sets can be changed on the fly.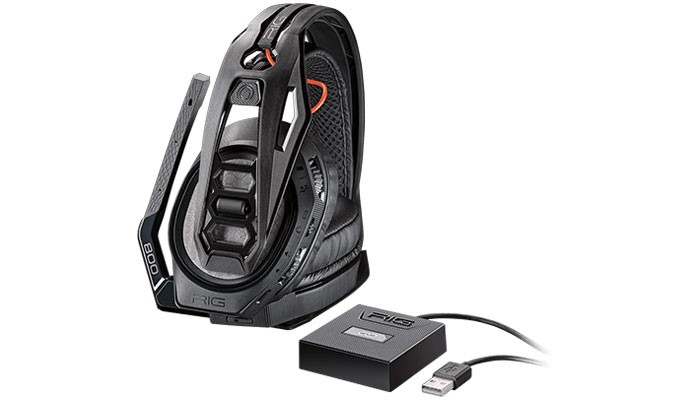 In terms of battery, the RIG 800XL lasts around 24 hours, depending on use and in our testing, it mimicked this length of time. If the 1500mAh battery does run out, you can connect the headset via a USB cable. Also, the wireless performance of the RIG 800XL works well and we had no issues with latency or connection issues nor any audio problems which can sometimes plague some cordless devices.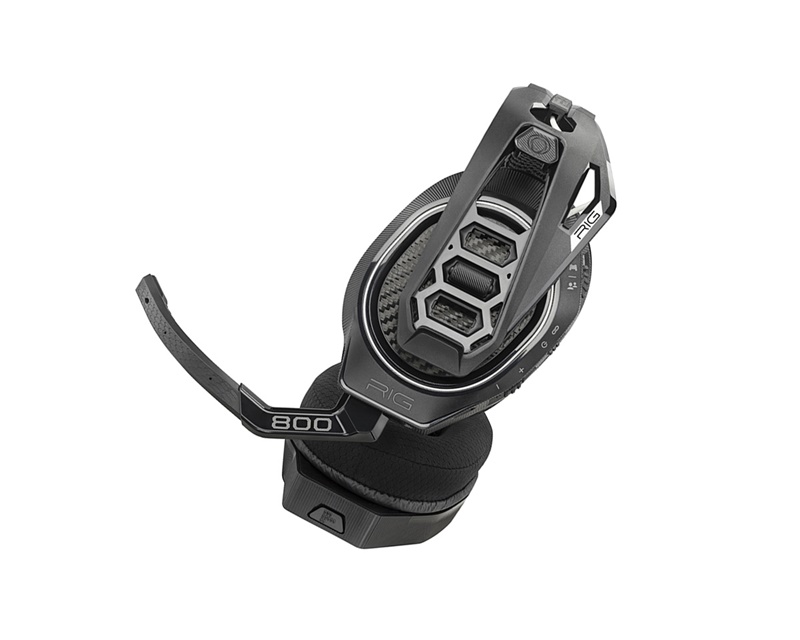 Final Thoughts?
The Plantronics RIG 800LX is a decent gaming product from this company which boasts excellent wireless capabilities, good sound and more importantly, a very comfortable and lightweight gaming headset that we could happily recommend to both Windows and Xbox One gamers.
Recommended!
For more information, please visit https://www.plantronics.com/au/en/product/rig-800lx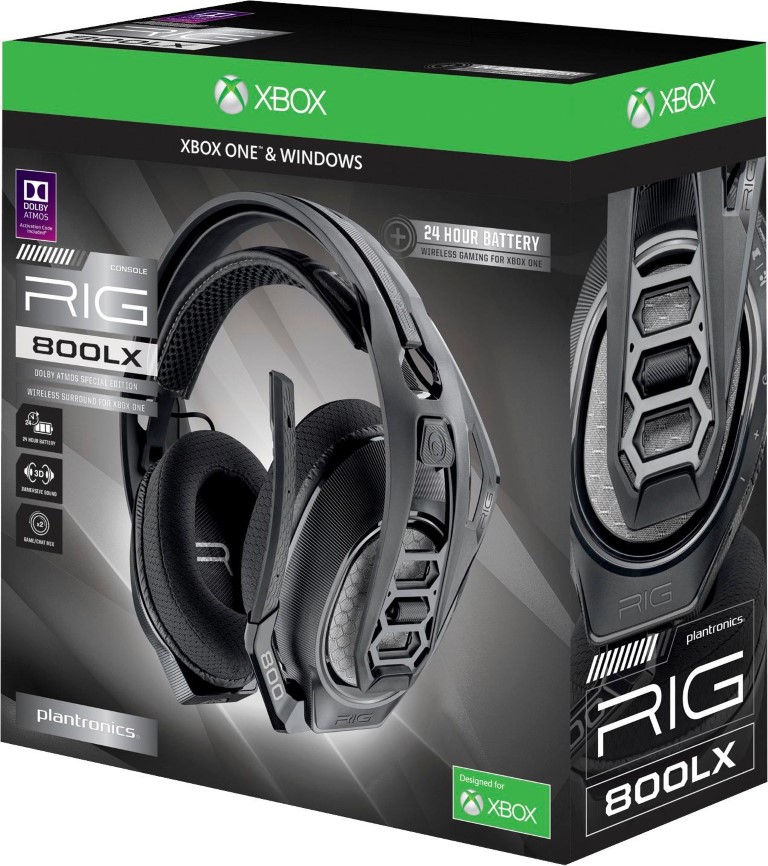 SPECIFICATIONS
CONNECTS TO
MICROPHONE
Mic Signal to Noise: >42 dB
Mic Sensitivity: -45 dBV/Pa
Mic Pick Up Pattern: Uni-directional
Mic Freq Response: 100 Hz–10 kHz
POWER
Battery Power: 1,500 mAh battery
Charge Time: 30 Minute charge for every 3 hours of game play
AUDIO
HP Max input power: 40 mW
HP Impedance: 32 ohms
HP Freq Response: 20 Hz–20 kHz
HP Drivers: Dynamic 40 mm w/bass tubes
HP LFE: Passive resonators
CONNECTION
Type: 2.4 GHz digital RF
Wireless Range: 10 m