Hardware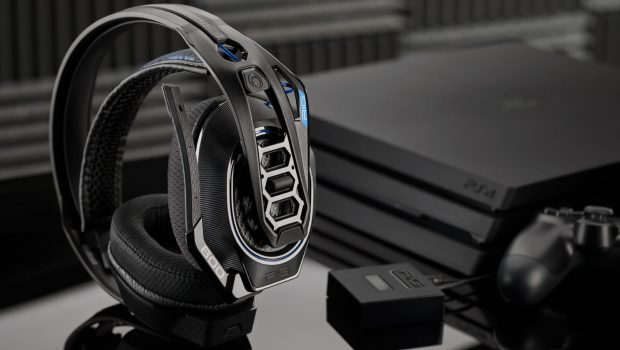 Published on October 21st, 2019 | by Adrian Gunning
Plantronics RIG 700HS Review
Summary: Plantronics RIG 700HS provides good wireless but more importantly excellent audio and comfort for your PlayStation 4 needs!
Welcome to the new RIG headset from Plantronics, the Plantronics RIG 700HS Ultra-lightweight Wireless Game Audio and Chat Headset (aka RIG 700HS) which is all about PlayStation 4 gaming… sure, you can listen to music and watch films with it as well but for gamers, it might be time to upgrade to a new headset. Not only is it a well-designed and more importantly, a comfortable headset but it's very lightweight with powerful 40mm drivers for crisp, clear and loud audio.
Speaking of audio, we trialled the RIG 700H on a variety of PS4 games from Red Dead Redemption 2 to Wolfenstein: Young Blood and even Fortnite (post black hole purge) plus the new Borderlands 3 that really highlighted the quality of this headset, particularly on this console. Compared to listening to games via your TV, this headset is far superior. Oh… this beauty is also lag-free wireless that boasts up to 12-hours of uninterrupted gaming.
Specifications
Mic frequency response 100 Hz–10 kHz
Mic sensitivity -45 dBV/Pa
Mic signal-to-noise ratio >42 dB
Mic pick-up pattern Uni-directional
Headphone weight 241 g/8.5 oz
Headphone frequency response 20 Hz–20 kHz
Headphone impedance 32 ohms
Headphone sensitivity 111 dBSPL/V
Headphone maximum input power 40 mW
Headphone drivers Dynamic 40 mm
At its core, the RIG 700HS has purposely been designed for both audio quality and comfort that after using this headset consistently for the last couple of weeks, I cannot fault this product one iota. Furthermore, the Dual-fabric earcups are totally comfortable and fitted my ears well and as a result of the comfortable fit, they also provide an element of sound isolation or noise cancellation from background sounds.
Then you have the frame itself which is quite lightweight and didn't feel too heavy at all, even after a 5-hour marathon of Tom Clancy's Ghost Recon Breakpoint. Installation is also very easy as this product come with a wireless base and once connected to your PlayStation 4, the magic of technology or modern-day witchcraft occurs and you're experiencing cord free audio.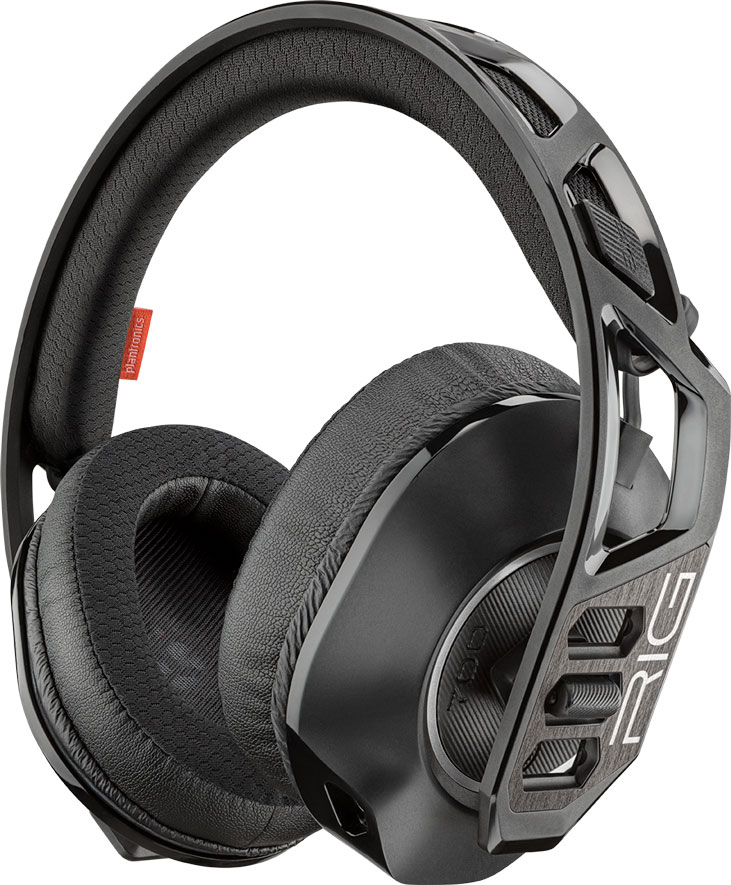 When it comes to audio, the RIG 700HS deliver tremendously on this front courtesy of its powerful 40mm drivers that produced clear sounds at all levels, even the subtleties of the background audio like a bird flying by in Red Dead Redemption 2 just made the experience even more enjoyable. A special mention should also be made about the bass which helps in creating an immersive audio experience, especially for games such as Wolfenstein and Rainbow Six with powerful gunfire and Hollywood-like explosions.
The audio dial on the headset is well placed and easily allowed us to tweak the various audio settings to our preferred setting for both in-game audio and microphone levels. With multiplayer games such as Red Dead Redemption 2 and Borderlands 3, my teammates reported that my voice was clear with no issues whatsoever and the boom mic is removeable. Music was equally an enjoyable experience as was films such as Avengers End Game and even streaming TV.
Final Thoughts?
The Plantronics RIG 700HS Ultra-lightweight Wireless Gaming Headset for PS4 is certainly a product created for PS4 gamers which boasts both audio and comfort. So whether you're playing for 30 minutes, 2-hours or a 6-hour gaming marathon, the RIG 700 HS does the job remarkably will enhance the overall immersive factor of your virtual gaming worlds. Then you have the wireless capabilities of up to 12-hours of wireless gaming with no lag or interference either
Recommended!
FEATURES
WIRELESS AUDIO
The RIG 700HS boasts up to 12-hours of uninterrupted audio with a range of 12 feet.
AUDIO PRECISION
The RIG 700HS delivers audio the way the designers intended it to be heard. 40 mm, high-sensitivity drivers with bass tubes deliver crisp, powerful sound with substantial bass and articulated mid-range for pristine, high-frequency detail.
VICTORY NEVER FELT SO GOOD
One of the lightest gaming headsets on the market. The modular construction of the RIG 700HS means higher durability and lower weight, providing hours of fatigue-free gaming. Dual-fabric earcups isolate outside noise while keeping you comfortable.
CHOOSE WHAT YOU HEAR
Never choose between "too loud" and "too quiet." The RIG 700HS audio control dial allows you to find the perfect balance between game and chat to fit your play style instantly. Keep your attention where it matters—in the game.
CHECK YOURSELF
Variable mic monitoring with the RIG 700HS means you hear what your teammates hear. Adjust levels to your precise preference so you always know exactly what you sound like.