Hardware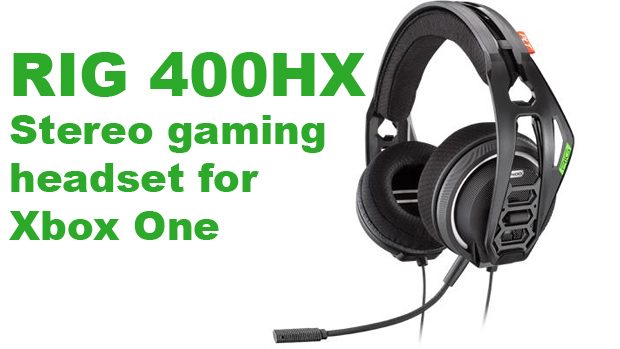 Published on October 31st, 2016 | by James Wright
Plantronics RIG 400HX Stereo Gaming Headset for Xbox One Review
Summary: Plantronics RIG 400HX Stereo Gaming Headset for Xbox One provides some true audio savings!
Welcome to one of the world's most affordable gaming headsets for your XBox One with the RIG 400HX from Plantronics that boasts some impressive features. On that note, this well packaged gaming headset definitely has that gamer aesthetic which is not only lightweight but offers memory foam earcups for additional comfort, including helping to reduce background noise.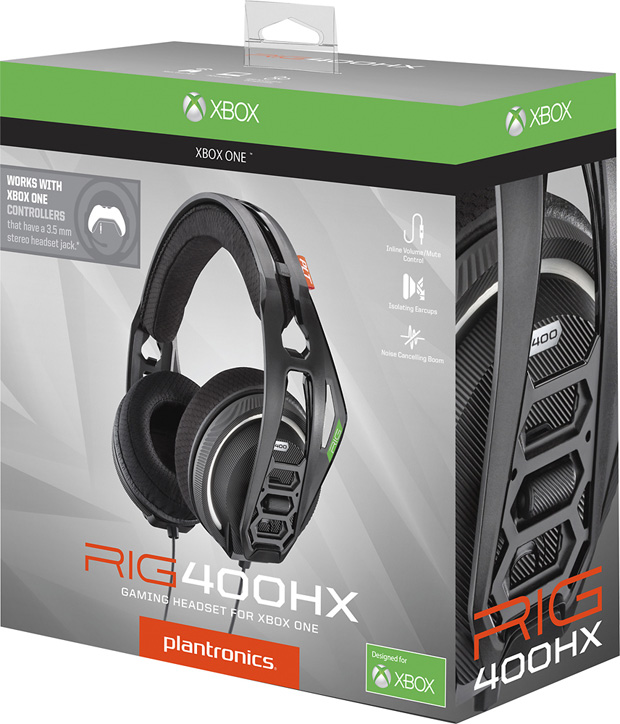 However let's talk about the design. The Plantronics RIG 400HX Stereo Gaming Headset for Xbox One is probably one of the most stylish headsets on the market that really distances itself from its competitors with its appearance. I love the cut-outs on the headband and sides of it, it just looks impressive. The in-line controls are well placed which allows you to adjust the volume and mute your microphone. Connecting it to your XBox One is very easy and once connected, you're ready to play!
Furthermore, it does feel quite rugged and fits well on your head, however adjusting the headband is a little tricky because you need to detach the earcups from the headset and then clip them back in for the required fit. Interestingly enough there are three different sizes available to the gamer and this is probably my least favourite aspect of this gaming headset because your head might be in the middle of a size. Nonetheless, the headband is cushioned which does add to the overall comfort of the product and fortunately I found a size just right for my head.
Of course just because a headset is an attractive piece of technology doesn't mean it's good. Thankfully this is not the case with the RIG 400HX which boasts some good audio quality thanks to the dynamic 40mm drivers. The audio quality is distortion free with decent levels and okay bass. We tested this headset on a variety of games from first person shooters to racers and an MMORPG with no issues whatsoever. One slight drawback of the RIG 400HX is that compared to higher end headsets, there is a difference in the audio in terms of clarity but for what it's worth, it still packs a punch in this department.
The microphone on the RIG 400HX offers some noise cancelling features and while playing online, all my online friends and colleagues could easily hear me quite well. It does a good job at reducing some background noise and you can lock the boom in place. As the headset uses a 3.5mm connector it means that it is compatible with other devices besides the XBox One which includes the PlayStation 4 and any other device that uses this connector such as Smartphones or even a Walkman if you want to channel your Guardians of the Galaxy vibe.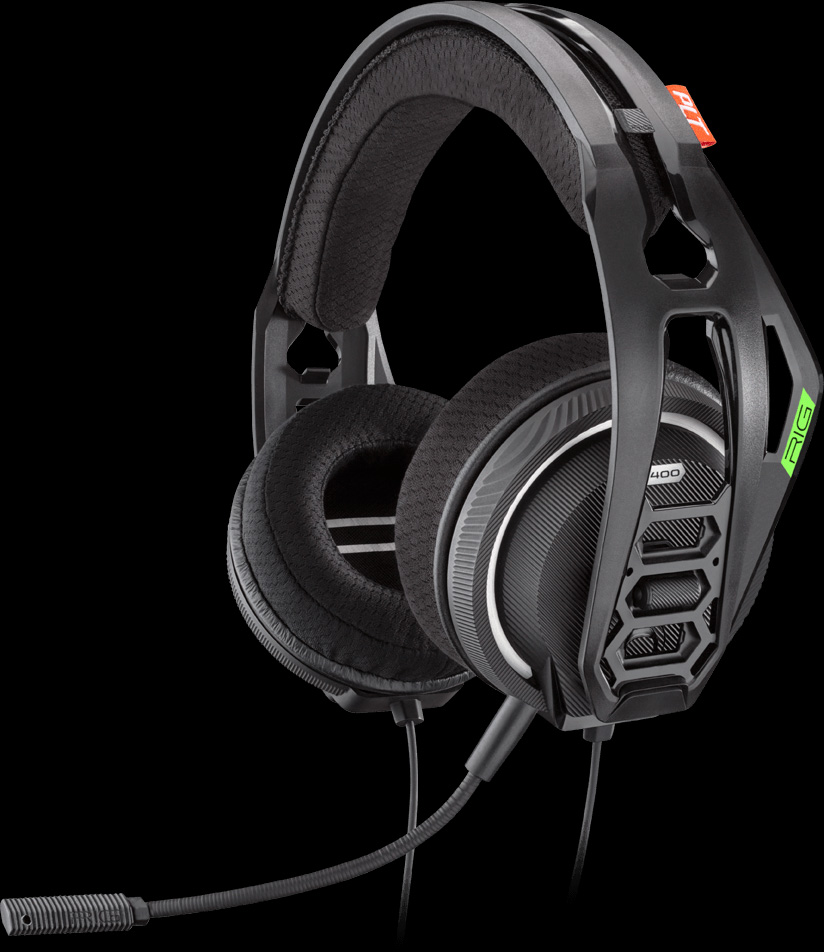 Final Thoughts?

The Plantronics RIG 400HX Stereo Gaming Headset for Xbox One offers gamers a great affordable product. Sure, the audio quality cannot compared to a headset double or even triple the price, however at around $79AUD (October 2016), it's very impressive. It's also very comfortable and I love the inclusion of memory foam which really improves your audio experience. All in all, this is a great winner from Plantronics and best of all, it can be used on a variety of devices besides the Xbox One.
Recommended!
Technical Specifications
MICROPHONE
Mic Signal to Noise >42 dB
Mic Sensitivity -45 dBV/Pa
Mic Pick Up Pattern Uni-directional
Mic Freq Response 100 Hz–10 kHz
AUDIO
HP Sensitivity 111 dBSPL/V
HP Max input power 40 mW
HP Impedance 32 ohms
HP Freq Response 20 Hz–20 kHz
HP Drivers Dynamic 40 mm