Games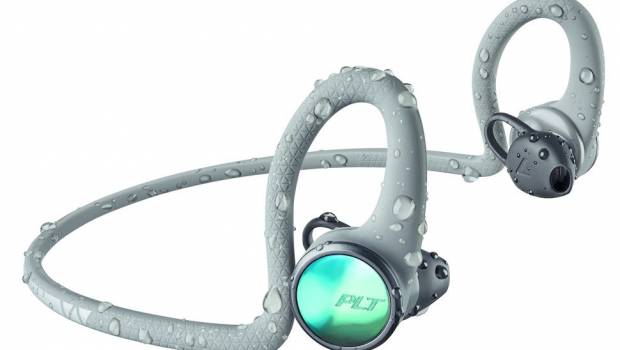 Published on September 17th, 2018 | by Admin
Plantronics launches five new consumer products in Australia
Plantronics' Biggest Consumer Launch Includes the Wireless BackBeat FIT 3100 for Active Enthusiasts and the BackBeat GO 410 for Frequent Travellers
Sydney, Australia – September 17, 2018 – Plantronics (NYSE: PLT) today launched in Australia its most expansive consumer product launch to date with five products across the BackBeat FIT and BackBeat GO lines. These products deliver consumers new, immersive audio experiences, so they can hear and enjoy what matters most – from music to phone calls to movies.
Runners, students, fitness enthusiasts and active people of all stripes should put the new BackBeat FIT 3100 on their wish lists. This headset delivers legendary Plantronics audio quality and uniquely boasts the Always Aware™ feature that enables outdoor enthusiasts to "hear what truly matters" – like taxi horns, barking dogs or screeching brakes – during their workout. These true wireless headsets have soft, flexible earbuds that actually fit and hold comfortably no matter the activity, so they're durable, safe and stylish. The BackBeat FIT 3100 is the must-have true wireless headset this holiday season.
For travellers dealing with noisy airplanes, airports or commuting on public transport, Plantronics is launching the BackBeat GO 410 earbuds. Travel can be exhausting, loud and very distracting, but the comfort and calm of Active Noise Cancelling (ANC) headphones have been priced out of reach for too many. Now, the BackBeat GO 410 provides discrete and lightweight wireless ANC earbuds with up to 10 hours of extended battery life and ANC in a sleek form factor at an unexpectedly affordable price. Travellers can now hear what truly matters – not their chattering seatmate or the chimes and pings of a game played on a mobile device in the row behind on daily commutes or 10-hour flights.
"For more than 50 years, Plantronics has created audio solutions that help people have the best experiences possible, regardless of where they are or what they're doing. People now expect clarity and an enhanced experience as well as sound, so we created five new headsets that meet those consumer demands." said Peter Petrides, National Sales Manager, Australia, New Zealand & South East Asia, Plantronics. "People want to be transported, whether they're running, exercising at the gym or creating an oasis of personal space while travelling."
Consumers around the world can choose from this broad variety of new Plantronics headsets to meet their personal style, preferences and desired experiences. These new headsets deliver the quality Plantronics is known for in terms of durability. In addition to the true wireless BackBeat FIT 3100 and the active noise cancelling BackBeat GO 410, Plantronics is also introducing the following headsets:
BackBeat FIT 2100 is the newest version of the consumer favourite BackBeat FIT. Runners and active people across the globe know and trust the quality and durability of this wireless headset. The new 2100 improves a person's experience with the Always Aware™ design.
BackBeat FIT 350 delivers another wireless wearing style option for gym-goers with stability and up to six hours of listening time, optimised for situations where you want to hear your music – not the grunting of the power lifter nearby.
BackBeat GO 810 are wireless, over-the-ear headphones that pack up to 28 hours of listening time for commuters and travellers, so they can focus on what matters amid the clamour of an airport, an airplane, commuter bus or subway.
Pricing and Availability
BackBeat FIT 3100 is available in Australia today in two colours, Black and Grey for $239.99 AUD.
BackBeat FIT 350 is available in Australia today in three colours, Black/Grey, Grey/Bone and Grey/Blue for $119.99 AUD.
BackBeat GO 810 will be available in Australia at the beginning of October in three colours, Graphite Black, Navy Blue and Bone White for $239.99 AUD.
BackBeat GO 410 will be available in Australia at the beginning of October in two colours, Graphite and Bone for $199.99 AUD.
BackBeat FIT 2100 will be available in Australia at the beginning of November in four colours, Black, Grey, Blue and Lava Black for $159.99 AUD.
All Backbeat FIT models (BackBeat FIT 3100, BackBeat FIT 350 and BackBeat FIT 2100) will be available at JB HiFi, Officeworks, Rebel Sports and via Plantronics.com.au. BackBeat GO 410 and BackBeat GO 810 will be available at JB HiFi, Officeworks and via Plantronics.com.au. As the holiday season nears, please check with your local retailer to see if they are carrying these hot holiday gifts.
About Plantronics
Plantronics is an audio pioneer and a leader in the communications industry. Plantronics technology creates rich, natural, people-first audio and collaboration experiences so good ideas can be shared and heard—wherever, whenever and however they happen. The company's portfolio of integrated communications and collaboration solutions spans headsets, software, desk phones, audio and video conferencing, analytics and services. Our solutions are used worldwide by consumers and businesses alike and are the leading choice for every kind of workspace. For more information visit plantronics.com.au.
Plantronics is a registered trademark of Plantronics. The Bluetooth name and the Bluetooth trademarks are owned by Bluetooth SIG, Inc. and are used by Plantronics under license. All other trademarks are the property of their respective owners.