Hardware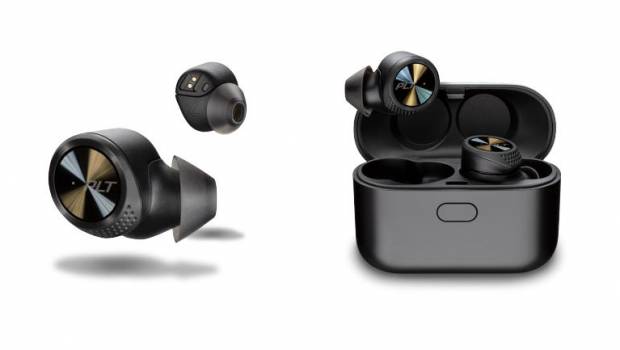 Published on January 13th, 2020 | by James Wright
Plantronics BackBeat Pro 5100 Review
Summary: Plantronics BackBeat Pro 5100 provides a decent alternative to the more expensive ear buds with fantastic battery life and submersive audio!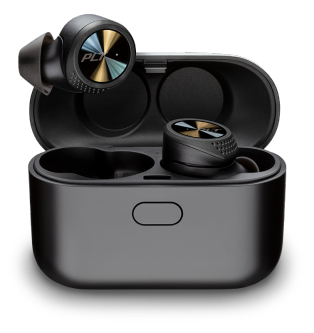 The Plantronics BackBeat Pro 5100 boast a comfortable build with good sound design and give users an alternative to 'similar' products such as the Apple Airpods or the Huawei EarBuds 3. Compared to the aforementioned products, we found the BackBeat Pro 5100 a much stylish design, particular with its black colouring.
With a recommended retail price of $299.00AUD (Jan 2020), these true wireless earbuds are powered by Bluetooth and boasts an impressive 6.5 hours of charge with an additional 13 hours via the included charging case. A special mention should be made of its quick charging capabilities that after 10 minutes of charging, gives the 5100's a full one hour charge.
At its core, the Plantronics BackBeat Pro 5100 are designed for users on the go, particularly those looking to do running, workouts in the gym (IPX4 water resistance) or even travelling abroad or just to and from work. They are also quite lightweight and to pair, you simply turn the earbuds on, find them on your Bluetooth device and presto, you're off to true wireless audio bliss. Another impressive feature is the four noise cancelling microphones plus Windsmart technology that have been designed to reduce background sound when you are taking calls and it works quite well. Music lovers or those that love podcasts will be pleased to know that the 5100's have noise-isolating eartips which also help block out background sound and make the audio a much richer experience.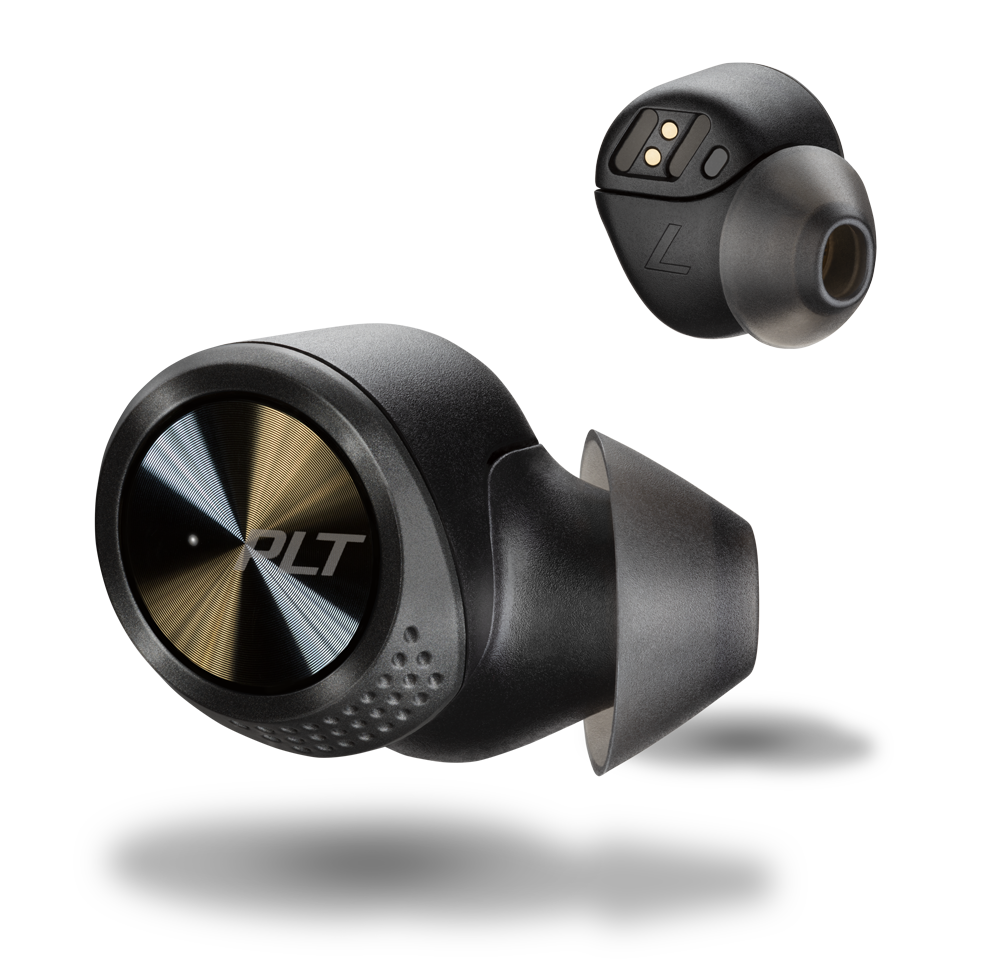 While I found the BackBeat Pro 5100 quite comfortable, they are very lightweight at just 11.7 grams and as a result, you almost immediately forget that you are wearing them. They also fit well in your ears and no matter what I was doing at the gym such as running or doing weights, I had no problems whatsoever.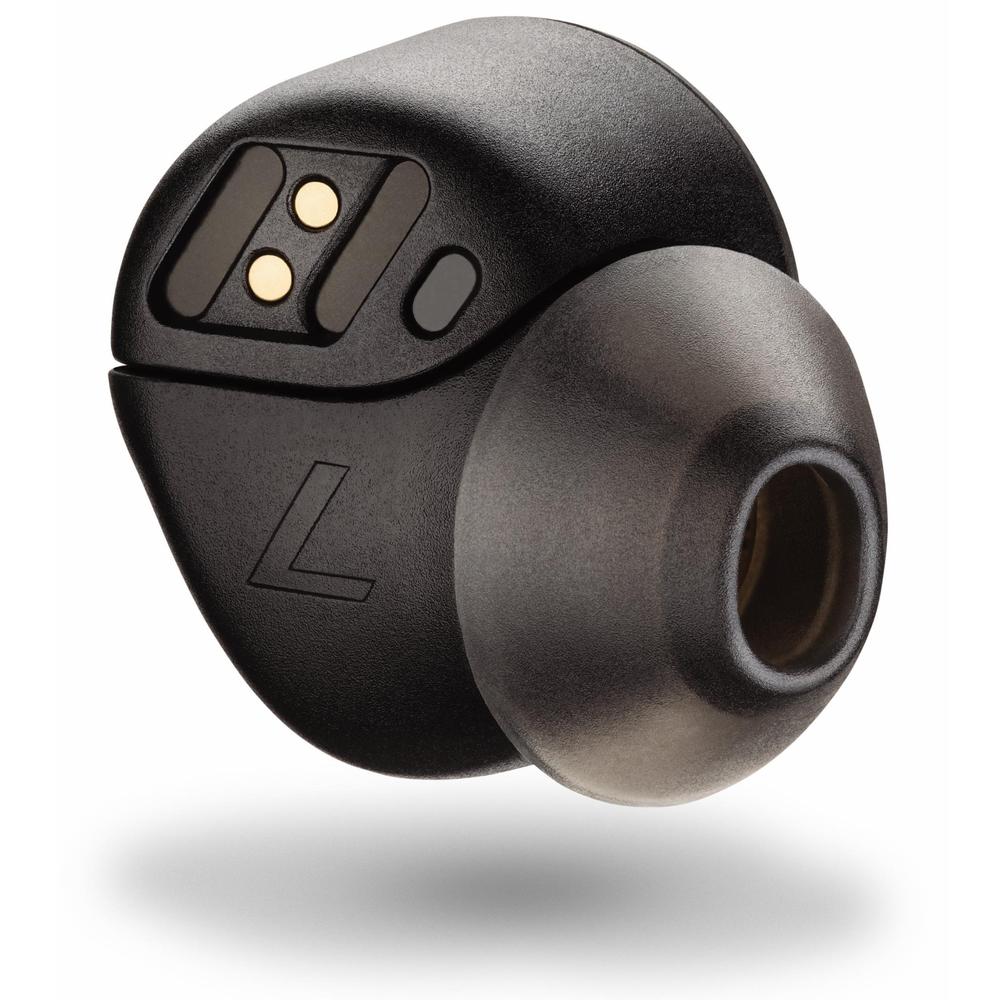 Charging is super easy! After use, you just place the BackBeat Pro 5100 into the case (provided there is charge in the case) and that's all you need to do. In order to charge the case, it comes with a microUSB cable, however USB-C fast charging would have been preferred. Controlling the device is done through its physical controls, however the left earbud has a touch sensor which allows you to control volume. Another feature these earbuds is the ability to tweak the device thanks to the BackBeat app such as setting up different controls, audio quality and checking out the battery life of each bud.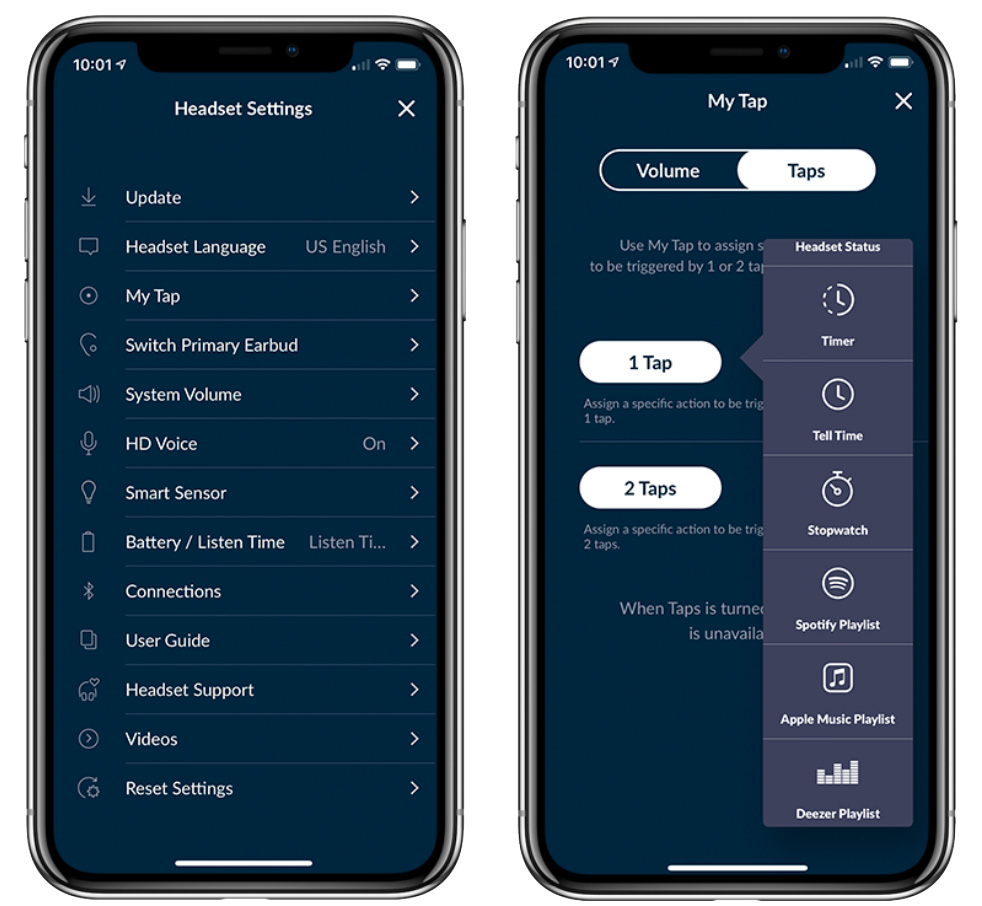 Speaking of audio quality, I found the quality of these earbuds quite good thanks to the 5.8mm drivers with noticeable levels and decent bass. While you cannot beat traditional headphones in terms of audio quality and loudness, these tiny earbuds did a remarkable job. So no matter what genre (pop, rock, heavy metal or classics) I listened to, the audio did become very immersive. Furthermore we had no issues with dropouts thanks to Bluetooth 5.0 which provides a sturdy wireless connection. I also like how it has smart sensors which means if you take them out of your ears, it automatically pauses any audio (including calls going to the device) and when placed back in, it resumes again.
Final Thoughts?
If you're looking for a true wireless audio solution, the Plantronics BackBeat Pro 5100 may be the answer you're looking with easy setup, good audio and excellent battery life. While it is a little expensive, you are paying for a premium product and the Plantronics BackBeat Pro 5100 nicely ticks that category.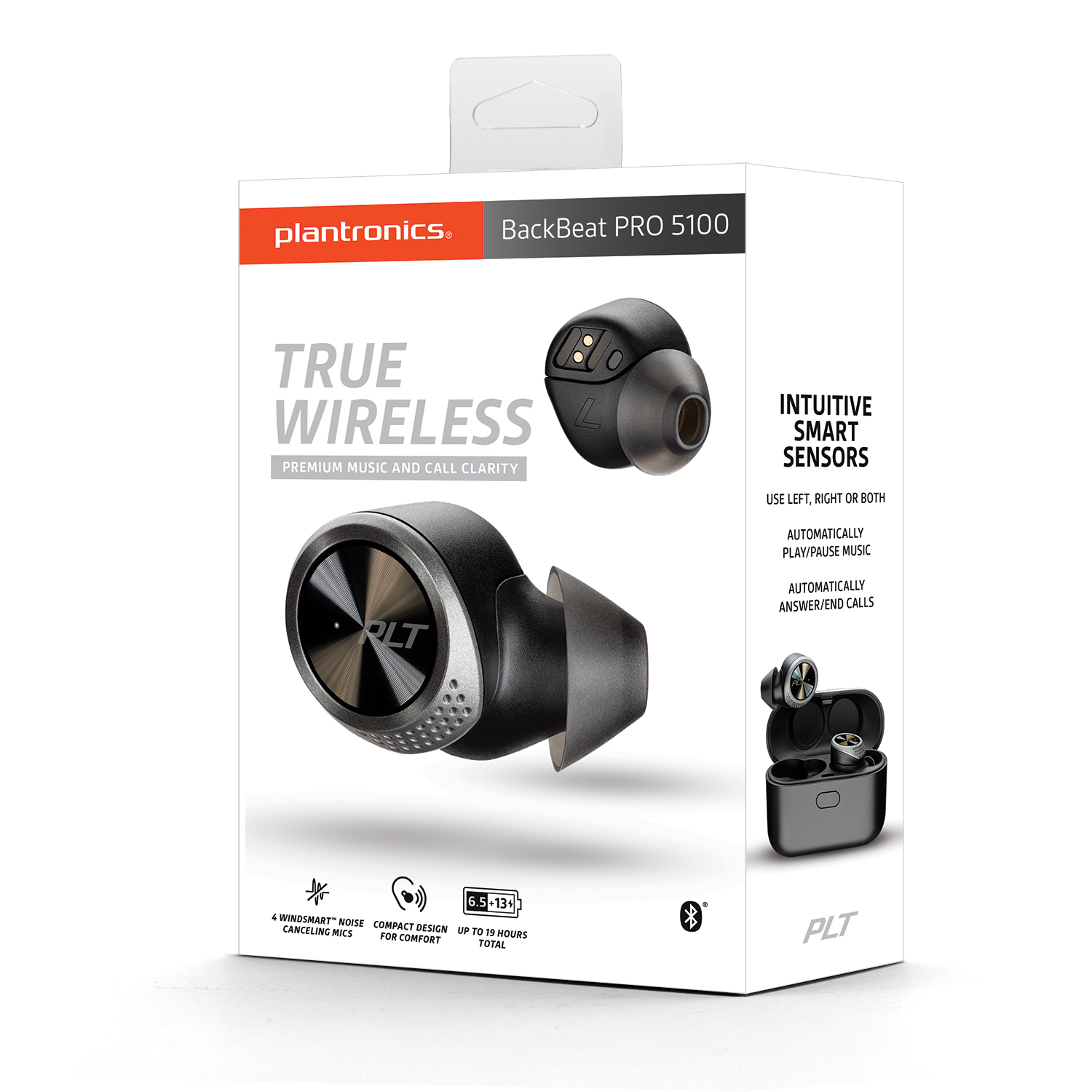 Specifications
| | |
| --- | --- |
| Listen/talk/standby time | Up to 6.5 hours listen time, Up to 4 hours talk time |
| Roaming range | Up to 33 feet/10 meters |
| Battery capacity | 60 mAh (earbuds), 440 mAh (charging case) |
| Battery type | Rechargeable, non-replaceable lithium ion polymer |
| Charge time | Up to 2 hours for full charge, Up to 3 hours for full charge of earbuds and charging case |
| Quick charge | Up to 1 hour of listening with a 10-minute quick charge |
| Bluetooth technology | Bluetooth 5.0, Hands-Free Profile HFP 1.7 |
| Audio profiles | A2DP 1.3.1, AVRCP 1.6 |
| Receive frequency response | 20 – 20,000 Hz |
| Microphone and technology | Four microphones noise-canceling digital signal processing (DSP) |
| Speaker driver size | 5.8 mm |
| Moisture protection | Sweat-resistant and IPX4 water-resistant |
| Weight | 5.8 g (each earbud), 38.6 g (charging case without earbuds) |
| Call controls | Call answer/end, mute, volume +/- |
| Media controls | Play, pause, track forward/back, activate virtual personal asisstant |
| Voice and other alerts | Enhanced voice alerts announce talk time remaining, and connection status. |
| Applications supported | BackBeat app on iOS and Android |