Hardware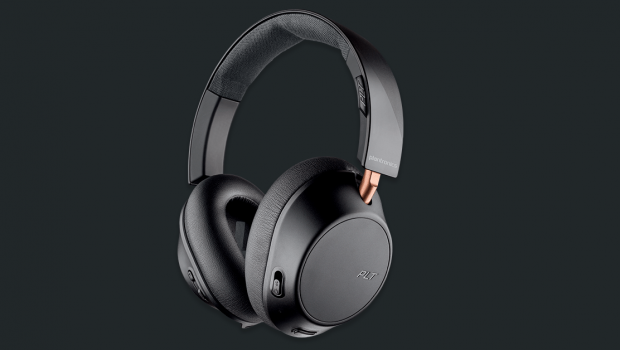 Published on December 8th, 2018 | by Admin
Plantronics BackBeat GO 810
Summary: The Plantronics BackBeat Pro 810 is a pure audio immersive experience!
After using these headphones religiously for the last 3-weeks straight, they have become my go-to tech product and not only are they well-designed and comfortable with excellent audio but I sincerely cannot fault the Plantronics BackBeat GO 810. At its core, the Plantronics BackBeat GO 810 are wireless over-the-ear active noise cancelling headphones that are powered by 40mm drivers and has a battery life of 22 hours. The product also comes in three colours that include Graphite Black, Bone White and Navy Blue.
Official Gallery
Well-packed from Plantronics, the first thing we noticed about the BackBeat 810 was its high quality build that does channel that premium high-end product with its aesthetics. The padded headset and faux leather earcups with memory foam work well in terms of comfort and surprisingly, these headphones are quite lightweight. Adding to the design is the metal frame for additional support and it comes with a mesh travel pouch and thankfully the headphones can be folded to reduce bulk. Personally, I hard case would have been more welcomed, however it would add to the overall weight.
Controls are well placed on the BackBeat 810 and on the left ear cup is the play button and the volume controls, whereas the right earcup has the power and pairing button plus the ANC button. If the BackBeat 810 runs out of charge, you can still use them without the ANC feature courtesy of a 3.5mm headphone jack on the left earcup which still sounds good. Lastly, you can take calls with the headphones, including the ability of using for Google and Siri. Charging is done through via the MicroUSB port via the included cable and the headphones will last up to 22-hours with ANC enabled or 28 hours with it turned off.
Pairing the device with your smartphone is very easy and once paired, you can blissfully listen to streaming music or watch movies plus you can pair two devices. These over-the-ear headphones are also very comfortable to wear and the active noise cancellation (ANC) technology works quite well, even though there is a slight hiss when this feature is enabled and there is no music playing. With that said, some more expensive heaphones with this feature do have this issue as well but it's almost a moot point and it's quite minue. Adding to the features is a female voice which lets you know that the product is paired and even when the battery level with high, medium and low.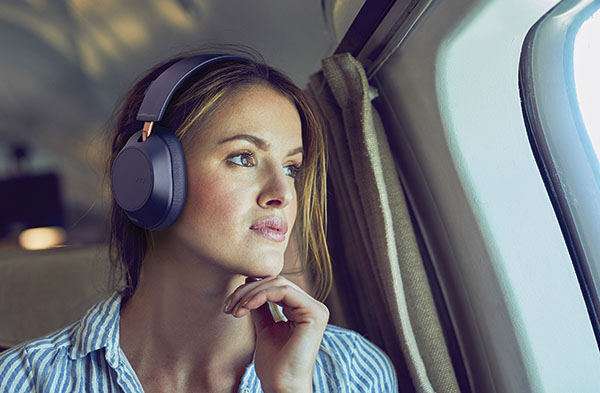 When it came to sound quality, the Plantronics BackBeat GO 810 excelled in this feature and all audio levels were good from mids to highs, including some decent bass due to the 40mm drivers with Plantronics signature audio. We tested a variety of music genres from rock to pop, classic and even heavy metal with no issues whatsoever. Music was extremely clear and with the ANC feature, it helped reduce background noise which was quite noticeable at the airport and on the plane. This feature really immerses you into your music. Games and movies were equally impressive with the BackBeat GO 810 and all in all, a very impressive product from Plantronics.
Final Thoughts?
If you're looking for a decent wireless active noise cancelling (ANC) headphones and at an affordable price, it's really hard to go by the Plantronics BackBeat Go 810. Not only does it boast a great and comfortable design but it comes with excellent audio quality, impressive ANC and great battery life which gets our Editor's Pick for December 2018!
Key Features and Technical Specifications
Dual-mode ANC
Enjoy clear audio in high- and low-noise environments with dual-mode ANC
EQ presets
Customize your audio experience with bass and bright EQ presets
All-day comfort
Listen for hours with comfortable memory foam and leatherette, plus a slim over-the-ear design that folds flat for travel
22 Hours of power
Enjoy more music between charges with up to 22 hours of power with ANC
40 mm drivers with Plantronics signature audio
Active noise cancelling (ANC)
22 hours of power
Balanced and Bright EQ presets
Comfortable over-the-ear design
Quick charging
Wireless range
On-ear controls