Hardware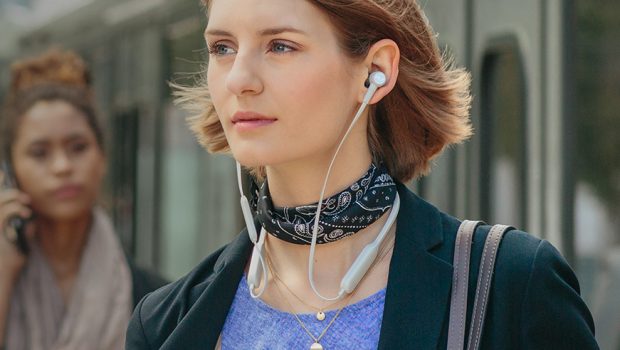 Published on November 27th, 2018 | by James Wright
Plantronics Backbeat Go 410 Review (Wireless Noise Cancelling)
Summary: Plantronics Backbeat Go 410 provides a true Wireless Noise Cancelling experience with excellent audio quality!
4.8
Noise cancelling on the go!
It's funny how the tech-landscape changes because at one time, people wanted smaller mobile phones and now they want larger ones as they go into "Fablet" territory. Then people wanted bigger headphones and now many want smaller ones with a focus on portability and wireless capabilities. Fortunately there's plenty of choice for audio lovers out there but sometimes the decision can be tough, particularly when you're looking for high-end features.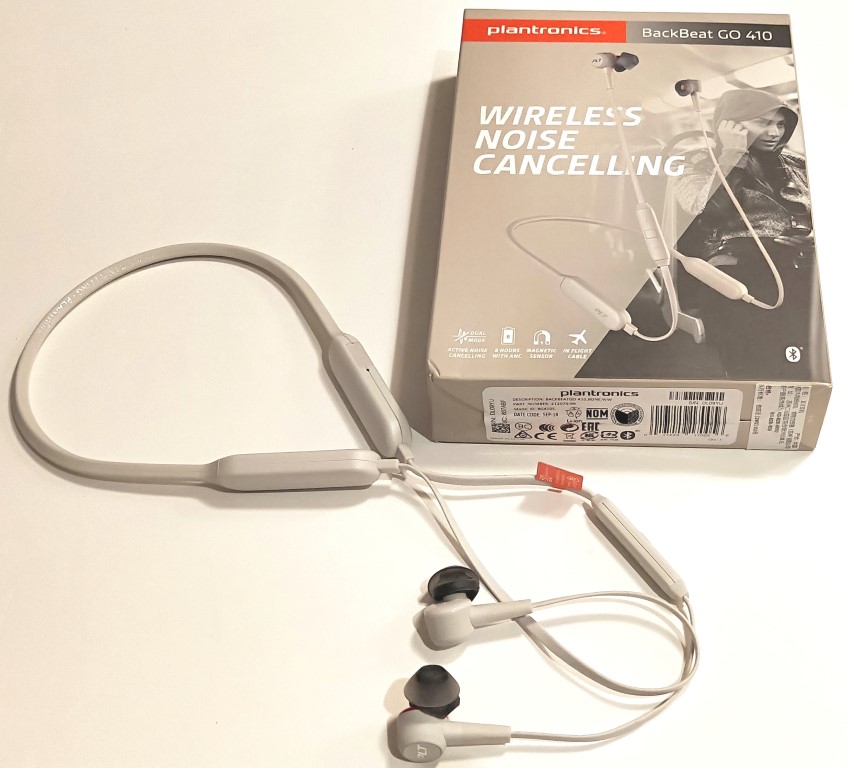 One such as feature is noise cancelling technology which reduces background sound considerably in order to make your audio experience a much more immersive one as everything sounds clearer without that interference. With that said, audio experts Plantronics have combined size, wireless and noise cancelling technology into their new BackBeat Go 410 that retails for $199AUD (November 2018) and goes head to head with its competitors in terms of quality and features… Bose, we're looking at you!
At its core, the BackBeat Go 410 are a small and lightweight neckband wireless earphones which boasts dual-mode active noise cancelling (ANC), Bluetooth 5.0 and powerful (for its size) 10mm drivers that also use Plantronics signature sound. Well packed from Plantronics, the BackBeat Go 410 are extremely comfortable to wear thanks to the soft earbuds. Further, the earphones feel quite sturdy and come with silicone earbuds with controls located on the right earbud that are quite accessible and easy to navigate.

In terms of battery life, the BackBeat Go 410 will last up to 8-hours with noise cancelling enabled, however it will last up to 10 with this feature disabled. Charging is done through the included USB cable and another clever feature of the BackBeat Go 410 is that the earbuds are magnetic and when they touch, the earphones go into hibernation to ensure that the battery is not drained. With the USB cable, you can use the device as a corded product and it even has a 3.5mm input on this cable to connect external audio devices.
Pairing the device to your smartphone is a very easy process and the BackBeat Go 410 were connected to my Galaxy S8 in around a minute. As they connect to smartphones, you can also take calls from it and the quality was decent.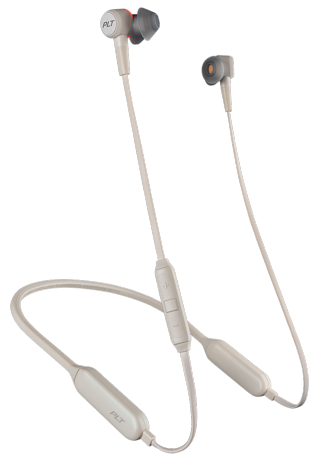 However it's all about sound-quality and the BackBeat Go 410 and the earphones are very impressive with good audio levels and ranges. There is also an element of bass there, without it being overtly powerful and you can increase the bass thanks to one of the presets.
The Noise cancelling technology works a treat and while it 'dulls' background sound, it does help in making the audio clearer for you. I also tested a wide variety of musical genres and even smartphone games with no issues whatsoever and with the noise cancelling function, it does make the experience more immersive, especially for movies.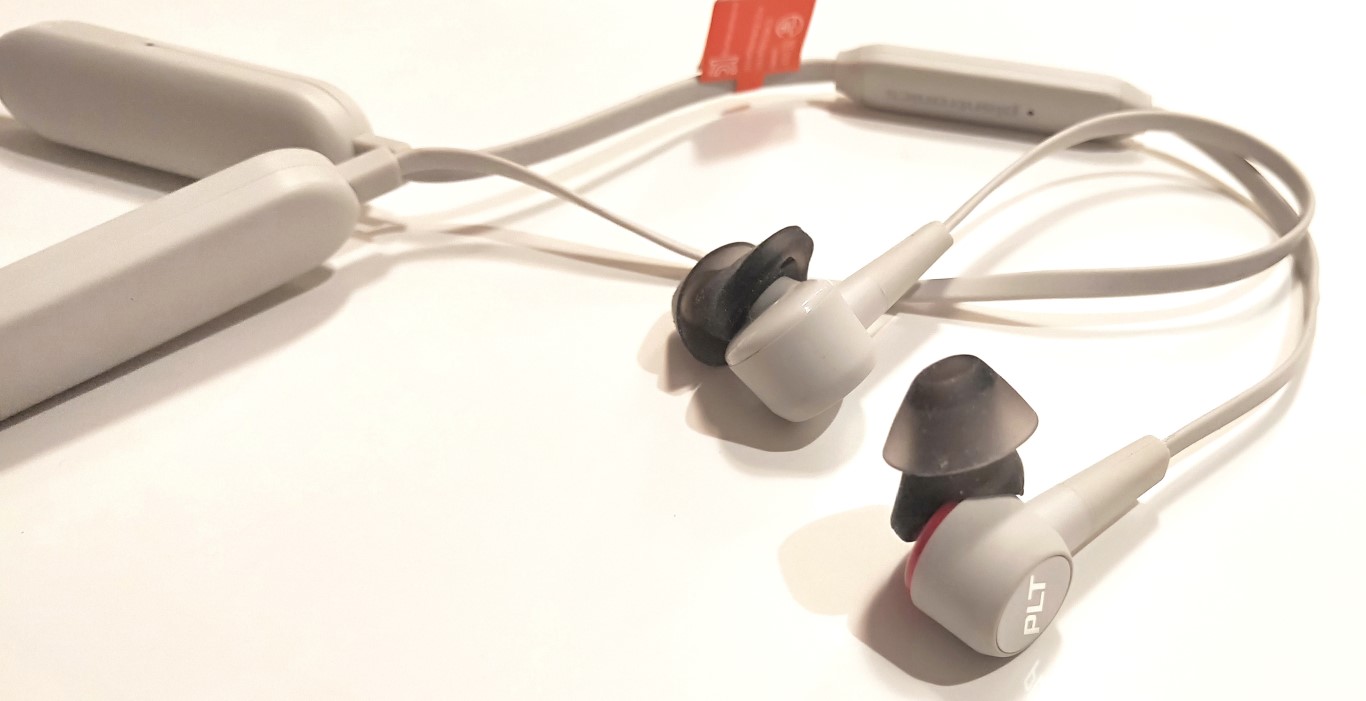 Final Thoughts?
If you're looking for a compact, portable and wireless earphones with excellent audio quality and noise cancelling technology then the Plantronics Backbeat Go 410 should be on your radar as it gives its competitors a true run for their money!
Recommended!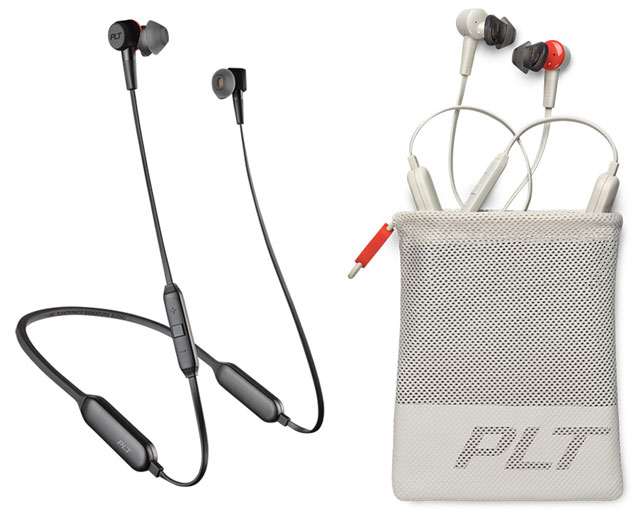 Specifications
Smart magnetic hibernation sensors conserve battery life when latched to extend listening time
Dual-mode ANC for high- and low-noise environments
Take calls, skip tracks, adjust volume, and activate smartphone voice assistants
Sweat-resistant design withstands everyday perspiration
Small and lightweight earbuds sit flush with your ears for a discreet and comfortable on-the-go listening experience
Up to 8 hours of wireless listening with ANC and 12 hours of wireless listening without ANC
10 mm drivers
Bass and bright EQ presets
Dual-use USB charging and in-flight 3.5 mm cable makes for easy recharging or corded listening on planes
Compatible with BackBeat app
Two colors: Graphite and Bone