Hardware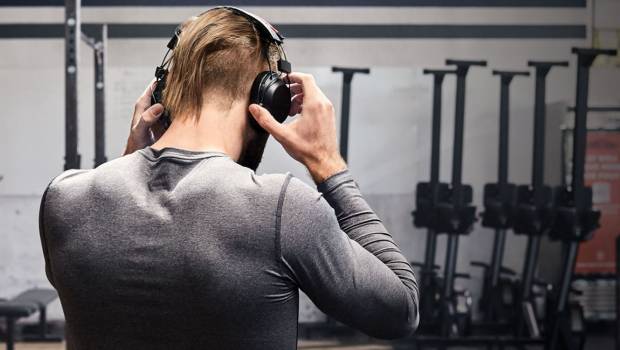 Published on January 13th, 2020 | by James Wright
Plantronics BackBeat Fit 6100 Review
Summary: The Plantronics BackBeat Fit 6100 provides excellent audio freedom and more importantly, great audio quality!
If you're looking for a quality pair of over-ear headphones, particularly from a sporting angle, then you have come to the right place with Plantronics' BackBeat Fit 6100. Best of all, they offer wireless connectivity through Bluetooth 5.0, a water resistance rating of IPX5, a powerful 500 mAh battery which boasts up to 24 hours of listening time and more importantly, they are quite lightweight and comfortable at just 240 grams which makes it perfect when you're literally on the go!
Unlike earbuds which go into your ear, we found the Plantronics BackBeat Fit 6100 far superior as it gives a much more dynamic audio experience due to the 50mm drivers with a frequency range of 20 – 20,000Hz. As a result, levels were good and there is some rumbling bass to help immerse you into your audio experience, whether you're listening to music or even watching films. To pair, you simply turn on the headphones and use the same button for Bluetooth pairing.
As mentioned, the Plantronics BackBeat Fit 6100 come with a powerful 500 mAh battery that according to its developers gives the user up to 24 hours of listening time. With our testing, we can definitely concur and managed to get between 22 to 24 hours. There are a few factors that may impede this such as range and as the device is Bluetooth 5.0, it allows for up to 20metres and furthermore, it has multipoint that allows you to connect two devices simultaneously. Nonetheless, perfect for a long-flight or if you're a little a busy, you can have a charge-free week or two at the gym.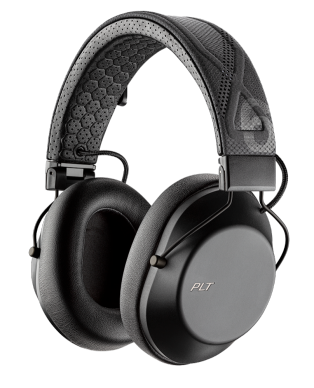 Aesthetically, they are quite unobtrusive that look great and come in three colours which include black, camo and grey. The design is held together by its wire frame, however you can fold (or twist) the headphones to make them more compact when you're travelling or putting them in a gym bag.  Furthermore, the earcups are comfortable as is the headband. Using them over the holiday period, I found no issues whatsoever in terms of durability and design, even running as you can make the headband tighter which is also breathable as well.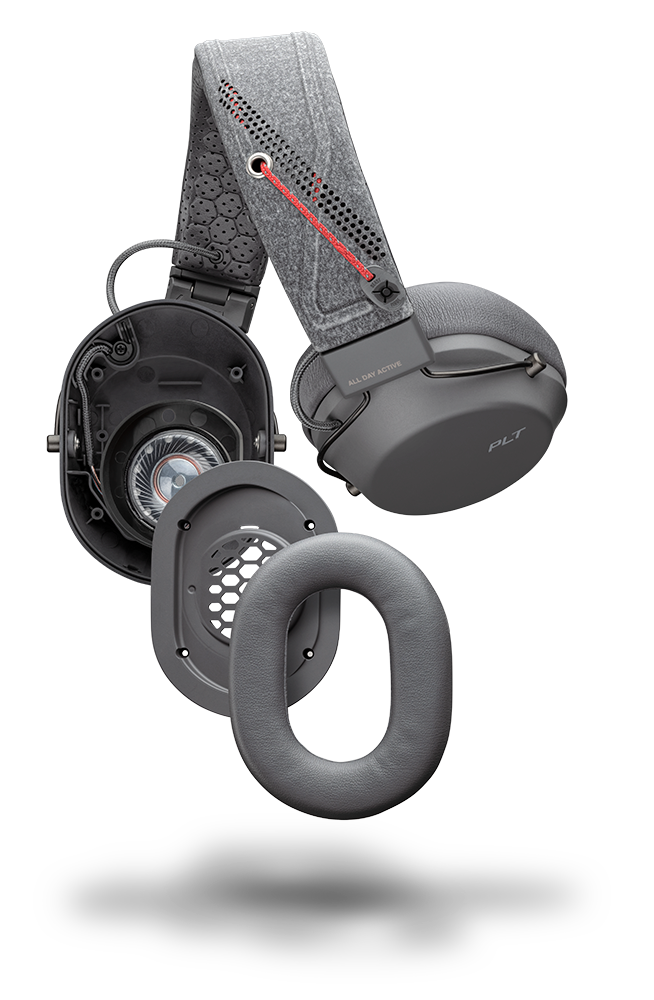 Controls are well-placed that include a touch sensitive right earcup that allows you to play/pause and take phone calls. If you want to change tracks, you just swipe to the side and to adjust the volume, you simple swipe up and for down, it's the same process and all in all, the control system works very well for controlling audio. In terms of taking phone calls, the headset performed well with no one reporting issues in hearing the other person. Besides the power button, the only other button is the open mic button that allows you to hear more of what is happening in the real-world.
To charge, you simply connect the included MicroUSB cable and presto, let electricity do its magic. However one interesting accessory is the MicroUSB to 3.5mm audio cable which is actually quite handy if you want to physically connect other devices. Another clever feature is the BackBeat app from Plantronics that allows you to fine-tune the headset from customisable taps, equalizer settings and even the ability of disabling the touch controls. All in all, it's actually quite comprehensive and the only thing missing is USB-C! However with that said, you can get a full 2-hour charge from 15 minutes and to fully charge, it takes just 2-hours.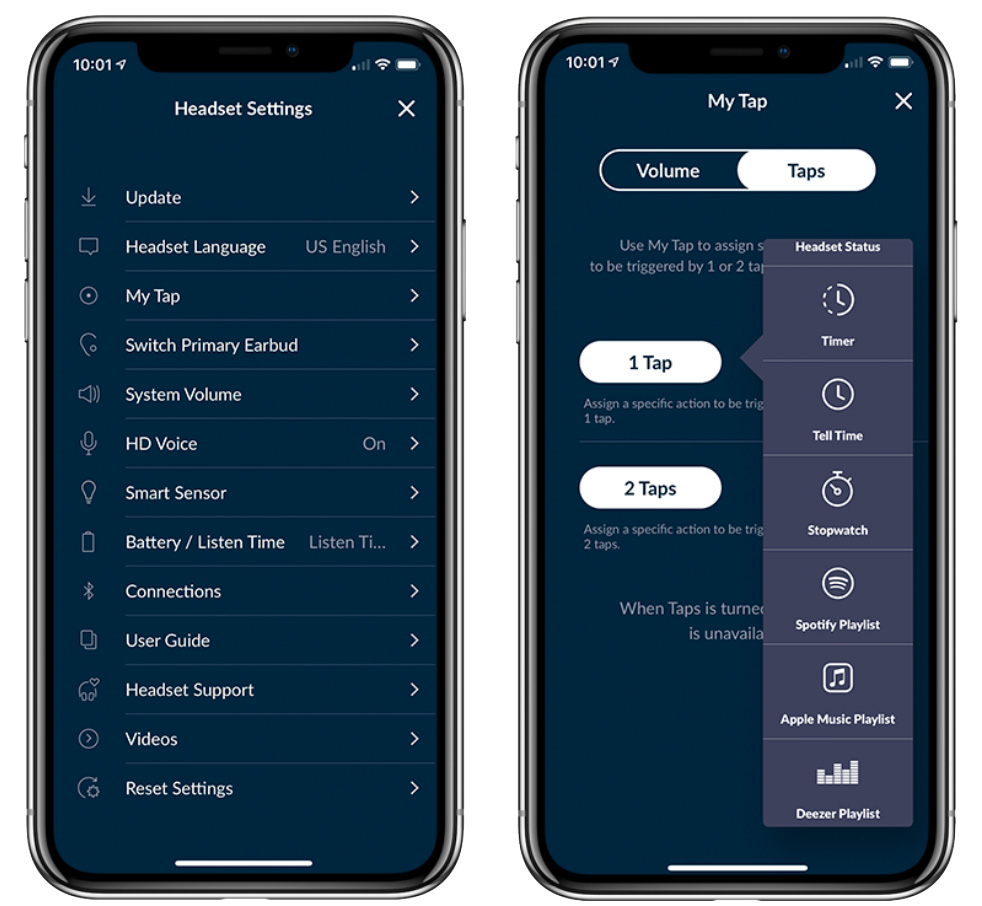 Final Thoughts?
I found the Plantronics BackBeat Fit 6100 a very apt wireless headset that ticks all the right boxes when it comes for sporting audio quality, customisation and clever features such as the touch controls and of course, excellent battery life. Furthermore, it's a well-designed product that is comfortable and will probably become your go-to headset that also looks like the part!
Sporting audio just got better!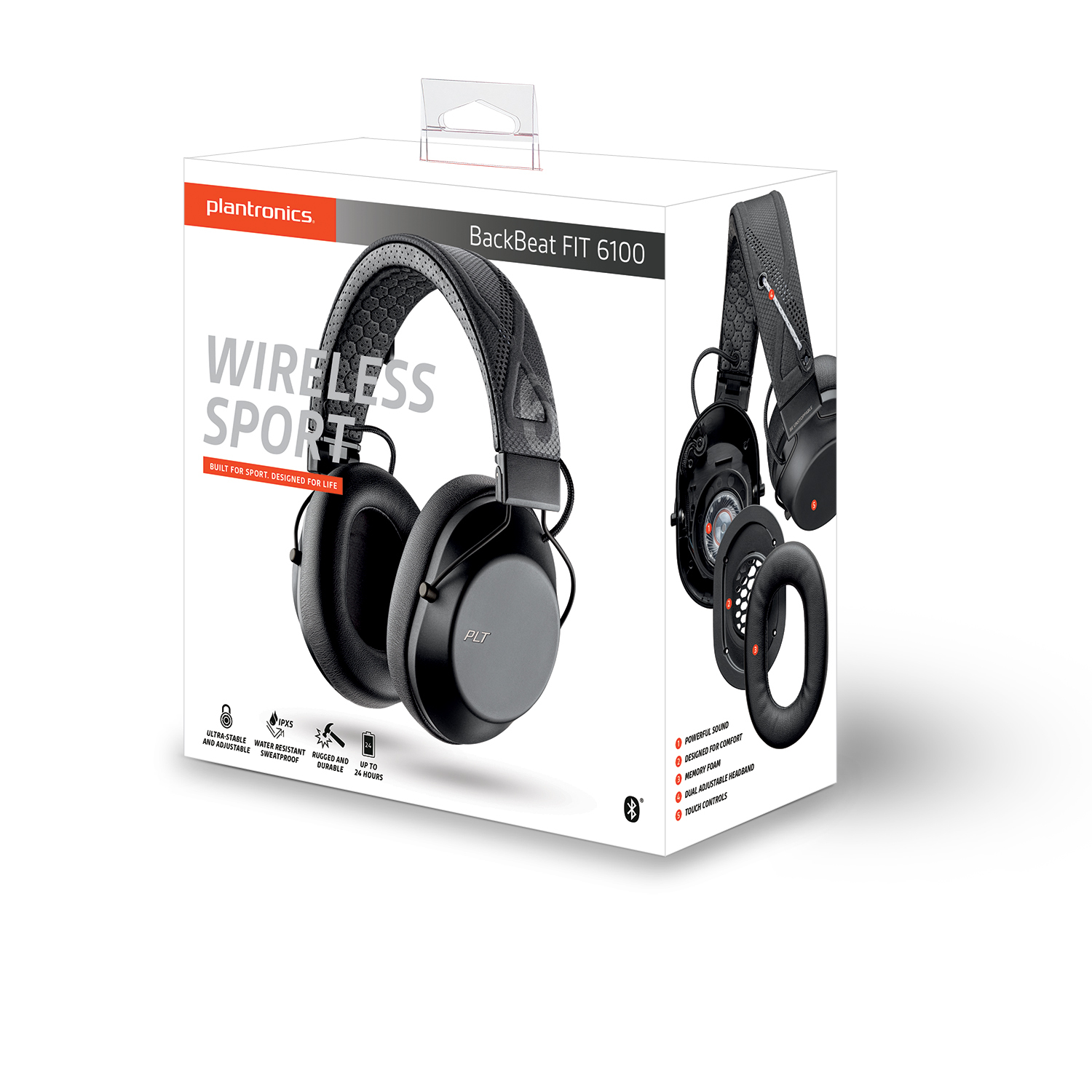 Specifications
| | |
| --- | --- |
| Listen time | Up to 24 hours of listen time |
| Roaming range | Up to 65 feet/20 meters |
| Battery capacity | 500 mAh |
| Battery type | Rechargeable, non-replaceable lithium ion polymer |
| Charge time | Up to 2 hours for full charge |
| Quick charge | Up to 6 hours of listening with a 15-minute quick charge |
| Audio profiles | Advanced Audio Distribution Profile (A2DP) 1.3, AVRCP 1.6 |
| Receive frequency response | 20-20,000 Hz |
| Microphone and technology | MEMS microphone with DSP |
| Speaker driver size | 40 mm |
| Moisture protection | Sweatproof and IPX5-rated water resistance |
| Weight | 240 grams |
| Call controls | Call answer/end, mute, volume +/- |
| Media controls | Play, pause, track forward/back, activate virtual personal assistant |
| Multipoint technology | Automatically connect up to two devices simultaneously, listen from either, and pair up to eight |
| Voice and other alerts | Enhanced voice alerts announce talk time remaining, mute, and connection status. |
| Applications supported | BackBeat app on iOS and android |
| Bluetooth technology | Bluetooth 5.0 Headset/Hands-Free Profile HSP 1.2 and HFP 1.7 |