Hardware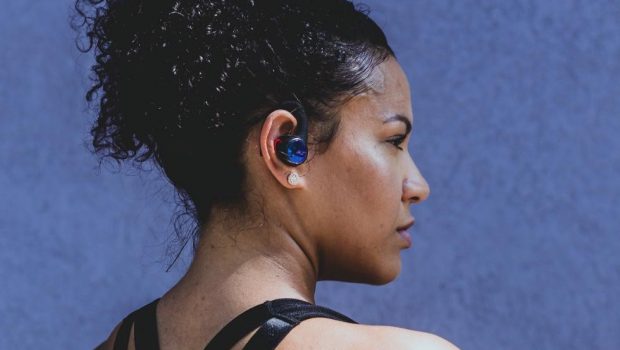 Published on November 27th, 2018 | by James Wright
Plantronics BackBeat Fit 3100 Review
Summary: The Plantronics BackBeat Fit 3100 provides exercise lovers with a true wireless experience to enhance your fitness regimes!
Plantronics have just released their wireless sports earbuds with the BackBeat Fit 3100 that has been designed for those fitness conscious people as they exercise both indoors and out. With 5-hours battery life plus a sweatproof and waterproof elements with a behind the ear design for additional comfort, this might be the only earbuds you'll ever need while you do your exercises.
Plantronics even adds Always Aware eartips so you can hear your surrounds to ensure your own safety and we had this product up and running in almost a minute. In terms of costs, the Plantronics BackBeat Fit 3100 have a RRP of $239AUD (November 2018) and given the impressive audio quality and features, it really gives its competitors a run for their money.
Thinking outside the box, Plantronics give the user additional charge while you're out and about with an extra 10-hours that has been incorporated into the charging case itself. This means that that you don't need to connect another device to charge the BackBeat Fit 3100 as you'll have easy access to more power via the case. The only downside to this product is the small USB cable, however the quick charge option of 15 minutes, will give you access to one-hour of charge so the aforementioned issue is almost a moot point.
Setup is almost non-existence and all you need to do is turn on the BackBeat Fit 3100 and then pair it to your smartphone or smartwatch via Bluetooth and presto, a connection has been established. There is even an app available called My Tap which allows you to customise your workouts and training such as setting timers, using a stop watch or jumping straight to your favourite track from just one or two taps from the Backbeat Fit 3100. Adding to the functionality of this device is that you can make and take calls and I had no issues in hearing the other person or them me.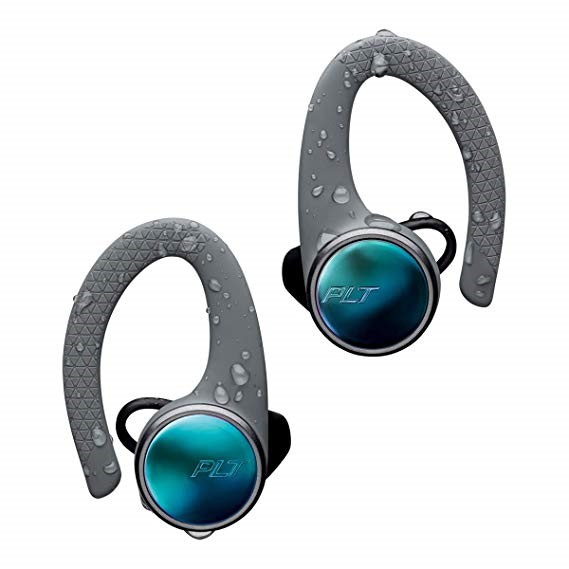 Wearing the Plantronics BackBeat Fit 3100 religiously for the last 2 weeks, I found this device quite comfortable, especially the earbuds which can sometimes be a hit and miss in some products. There are also earloops to ensure increased stability and whether I was running on the treadmill, doing weights or on the stairmaster, they didn't fall out and more importantly felt very comfortable.
Controlling the device is easy as well… on the left earpiece are the touch-controls for the volume controls, whereas on the right earpiece is the power button which doubles as a pause/skip/back option for your music. You even forget that you are wearing the BackBeat Fit 2100 because of how lightweight they are.
We also listened to a wide variety of music genres from rock to pop and even classical with the BackBeat Fit 3100 producing a clear range of audio levels. Furthermore, the Always Aware eartips are quite subtle so while you can hear background noises like cars, music in the gym or other people, it does makes you aware of your surroundings by keeping you connected.
Final Thoughts?
In conclusion, the Plantronics BackBeat Fit 3100 is a very comfortable wireless product that has an excellent battery life of up to 5 hours. I loved like the inclusion of the charging case which gives you access to another 10 hours of power which really increases the usability of these earbuds. Then there's the My Tap app to support your training regime and when it comes to audio quality, it ticks all the right boxes, especially from its sweatproof and waterproof design.
Recommended!
Backbeat Fit 3100 Specifications
Weight: 22 g/ .78 oz
Wireless range: Up to 33 ft/ 10m
Bluetooth technology: 5.0, HFP 1.7, HSP 1.2, A2DP 1.3, AVRCP 1.5
Harmonic distribution: <3%
Speaker driver size: 13.5 mm
Frequency response: 20- 20,000 Hz
Sensitivity: 94 dBSPL @ max volume
Microphone: MEMS microphone with DSP
Listen time : Up to 5 hours (earbuds only) and up to 10 additional hours with charge case
Talk time: Up to 5 hours
IP rating: IP57 sweatproof and waterproof
DeepSleep: Up to 6 months
Quick charge: Up to 1 hour of listening time with a 15-minute charge
Battery capacity (earbuds): 90 mAh
Battery capacity (charge case): 740 mAh