Hardware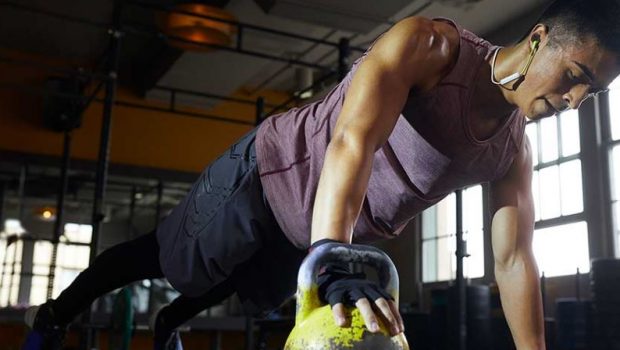 Published on November 15th, 2017 | by Andrew Bistak
Plantronics Backbeat Fit 305 Review
Summary: The Plantronics Backbeat Fit 305 provide some excellent wireless capabilities for those wanting to easily engage in sports.
4.8
Be fit ... Be wireless!
The Backbeat Fit 305 are wireless sweat proof sport headphones from Plantronics that gives the user an ultra-light and comfortable product with up to six hours of usage on a single charge. They also offer a water resistance rating of IPX5 and come with different sized earbuds in order to ensure that they securely fit in your ears. More importantly, if you're into sports like running or the gym, these wireless headphones make your workout a much more enjoyable experience.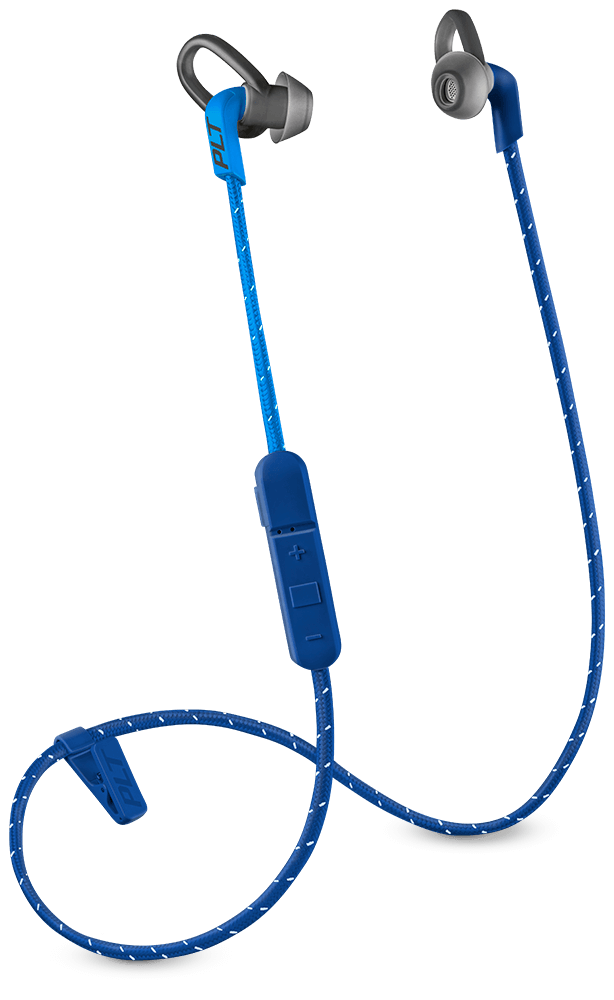 Furthermore, these Bluetooth earbuds boast 6mm drivers to assist with the audio quality plus a wideband microphone to take phone calls and you can easily navigate the device through its inline controls. The Backbeat Fit even comes in four different colours that include Black, Coral, Dark Blue and Lime Green plus a mesh storage pouch and a charging cable which nicely rounds out this product.
As wireless becomes a more integral part of our day to day life, particularly with some phone companies such as Apple removing the audio port completely on their phones, Bluetooth products such as the Backbeat Fit 305 are assisting with the gap. One problem is that battery life can be an issue with these devices, however the Backbeat Fit 305 can give up to 6 hours which is very impressive for such a small product, including informing the user when the battery is getting low. During our testing, the Backbeat Fit 305 always hovered around the 6 hour mark, even a little more at times.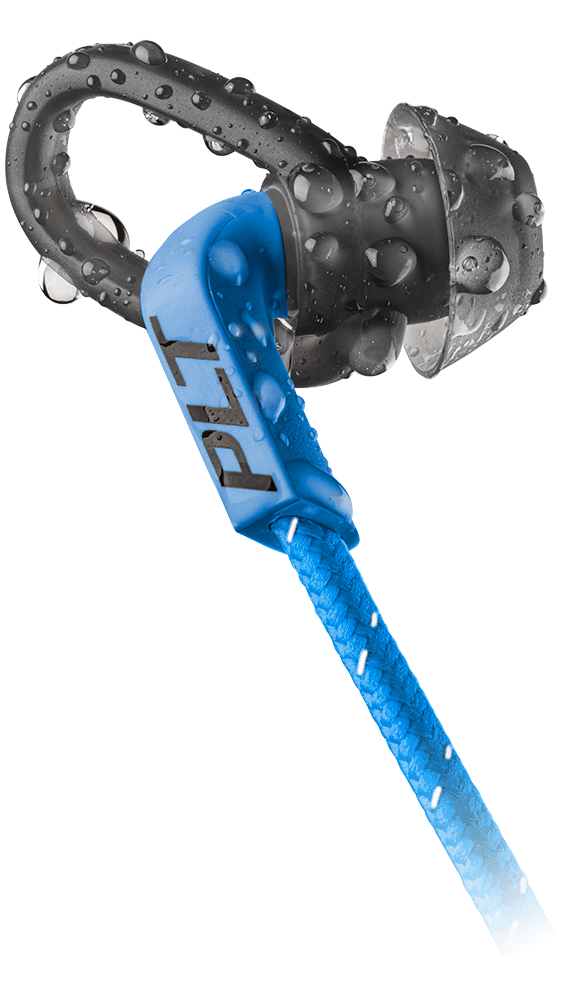 We also reviewed the Backbeat Fit 305 with Fitbit's new Ionic smartwatch and if you're a little intimidated by the pairing process, Plantronics includes a step by step guide to support you with this process. To pair the Backbeat Fit, we just went into the Bluetooth settings on the Ionic (which is the same process on your smartphone), turn on the headphones and then select find device. The entire process took just a minute to find the Backbeat Fit 305 and then establish a permanent connection.
In terms of design, the Backbeat Fit 305 does look similar to other wireless earbuds, however they do look a little 'sporty' and are actually quite discrete when you're wearing them. More importantly, they were quite comfortable to wear and snuggly sat inside my ear. It's also great that the material used to make this product is sweat resistant thanks to its military grade nano-coating which also means it can easily be cleaned with water.
Adding to its design is the reflective line on the Backbeat Fit 305 which is a safety feature of the product so that when you're running at night, the lights from a car will reflect and inform the driver that you are there. There's also a 2-in-1 cable clip to assist in keeping the headphones attached to your workout clothes which is definitely needed if you're running or it's a little on the windy side. It also comes with mesh carry pouch.
When it comes to audio, I was quite impressed with how good these earbuds sounded thanks to the 6mm drivers. I listened to a variety of music from rock to hip-hop, heavy to classical and the Backbeat Fit 305 produced good levels of audio, without distortion. Sure, at the higher levels of audio, it can become a little muffled but most people listen to music at a level that will hopefully prevent any hearing damage. Given that, the bass levels were good as well and the earbuds give a slight element of noise reduction as well.
As the Backbeat Fit 305 support Bluetooth, the wireless range is 10 metres, however I did manage to get 15 metres which is great if you're leaving your phone in your gym bag at the gym. However with the Ionic, I had no issues with distance.
Navigating the product is quite easy through the inline controls, however it does take some practice but all in all, it's great that you can adjust the audio and change the tracks of your music on the fly, including taking calls. With that said, the inbuilt microphone produced clear audio with no reported issues from people who had called me via my Galaxy S8.
Final Thoughts?
The Plantronics Backbeat Fit 305 are a well-designed product that offers users a very sturdy and lightweight headphones for all your wireless audio needs, particularly for physical activity. For sports, I tested this product while running and in the gym which was great as it gave me more freedom compared to corded headphones that require your smartphone. Linked with the Fitbit Ionic, it gave me total freedom and more importantly, it produced some excellent audio for its size!
Recommended!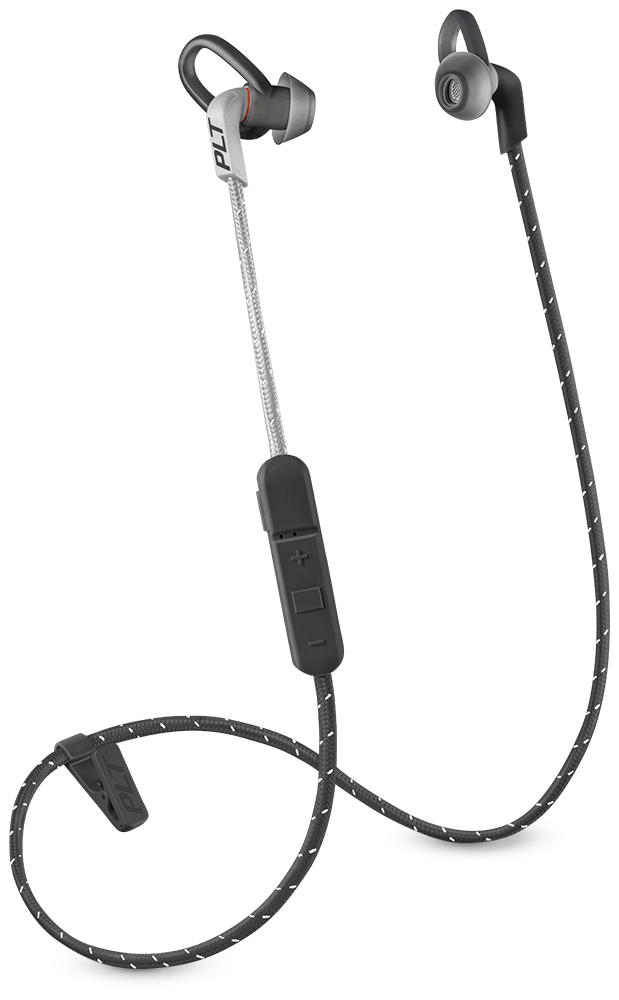 Features
Stability
Comfort
Sweat and moisture protection
6 mm drivers with occlusive eartip design
Portable and discreet
Six hours of power
Functional style
Storage pouch
Up to 33 ft/10 m wireless range
Connect multiple devices
Wideband enabled mic
HD voice
Inline controls
Quick and easy set-up
Stay charged with DeepSleep mode
Battery voice alerts