Hardware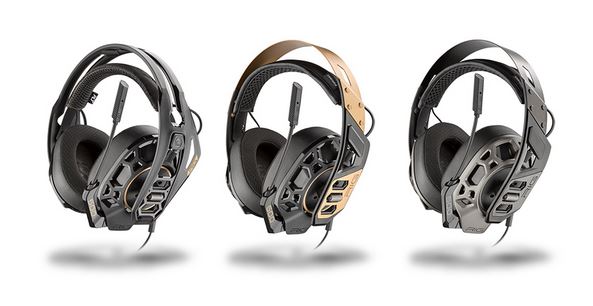 Published on July 19th, 2018 | by Admin
PLANTRONICS ANNOUNCES NEW RIG 500 PRO SERIES
July 18, 2018 – Plantronics (NYSE: PLT), an audio pioneer and communications technology leader, continues to maintain its number one position in the gaming headset market in Australia, accounting for a growth of 216 percent year-to-date.i This impressive figure is nearly double that of the gaming headset market locally, which is reported to have risen by 114 percent year-to-date. This means that Plantronics has not only overtaken the industry by driving an increase of 102 percent on value and 108 percent on units, but RIG gaming headsets have also reigned as the undisputed market leader in gaming headsets in Australia for the past six monthsi.
"The numbers say it all – Australian consumers clearly have a love affair with RIG products, best-selling gaming headset range at Plantronics. With the success of Battle Royale games like Fortnite, PUBG and Realm Royale, gamers have realised that there's a need for high-quality headsets that could end up being the difference between a win or loss. This is where RIG products from Plantronics come in, delivering superior audio for the truly competitive gamer," said Peter Petrides, director of gaming APAC, Plantronics.
In a move to continue this momentum, Plantronics recently announced that the company will soon be launching their new RIG 500 PRO Series of gaming headsets in Australia. Combining high-fidelity audio in an ultra-lightweight body, these products will be the first RIG gaming headsets to feature an exoskeleton earcup design with isolated inner acoustic chambers. The design is specially built to reduce distortion, creating an unparalleled audio solution for today's high-resolution gaming platforms. The Xbox and PlayStation officially licensed editions come with the patent-pending RIG Game Audio Dial, a 3.5 mm connector with integrated volume control for wireless game controllers. Console gamers can now adjust volume directly from the controller without lifting their hands. PC models feature an inline volume slider.
"We're excited for the release of the RIG 500 PRO Series of gaming headsets in Australia. Fans of the RIG brand should expect an impressive number of firsts, including the first VR-focused headsets, Dolby Atmos® activation and now, the RIG Game Audio Dial for Xbox One and PS4 wireless controllers," said Peter Petrides.
Pricing and availability for RIG 500 PRO Series
RIG 500 PRO HX, officially licensed for Xbox One: $119
RIG 500 PRO HS, officially licensed for PS4: $119
RIG 500 PRO HC, (Multi platform): $129
RIG 500 PRO GOLD, (optimised for PC, comes with a gold metal headband and inline volume cable): $129
RIG 500 PRO Esports Edition, which is specifically designed for the rigours of competition with a die-cast metal frame and headband: $199
RIG 500 PRO Series for use with Xbox One, PlayStation 4 and Windows 10 will be available from Mid August 2018 at EB Games, JB Hi-Fi and Harvey Norman.
For more information on the variety of features of the RIG 500 PRO Series, visit here.