Comics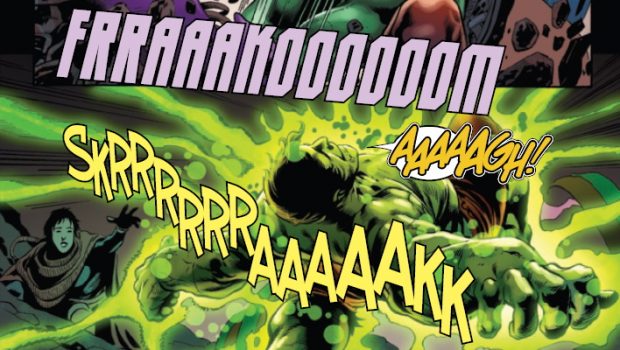 Published on December 8th, 2022 | by Tim Chuma
Planet Hulk: Worldbreaker #1 Review (2022)
Summary: A lot to chew on. Worth a look if you are still up for more Hulk stories with a solid theme and enjoy the writer and artists involved.
Set 1000 years in the future on the world of Sakaar a green-skinned woman searches for the Green Scar to save her brother from cultists. Will she find the one she seeks or the one destined to destroy them all?
This is a sequel of sorts to the Planet Hulk storyline that famously ended in destruction and goes on to show what happened to the planet afterwards. It also jumps back to the present time to show a visitor from Sakaar on earth.
Although this has elements from Thor – Ragnarok and also mentions the Hulk's son like the She Hulk Disney plus show did this is an entirely different storyline. She Hulk is also involved in this story but it doesn't really say what she is going to be doing in it.
There are a lot of very heavy Hulk-related stories around even quite recently, how much you get out of this one depends on if you still want more stories with the character. While it won't be strictly Hulk related in this one there will be a lot of characters related to him.
This is also one to look up if you are a fan of the writer and artists involved and want to see more of their work.
Comic details:
Writer: Greg Pak
Penciler: Manuel Garcia, Ramon Bachs
Cover Artist: Carlo Pagulayan
Publisher: Marvel
Published: November 30, 2022