Games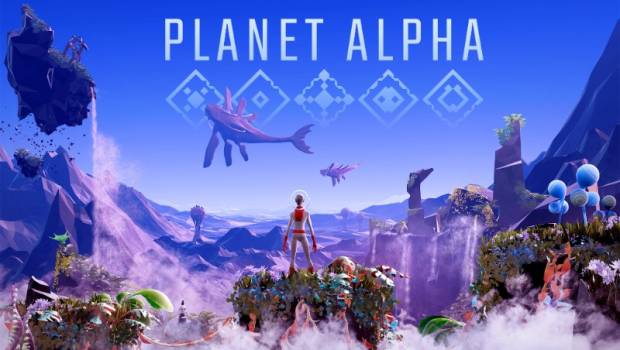 Published on August 22nd, 2018 | by Admin
PLANET ALPHA Launch Marks Team17's 100th Release
UK – 21st August 2018 – Team17, a global games label, creative partner and developer of independent, premium video games and Denmark based independent developer Adrian Lazar of Planet Alpha ApS game studio have today announced that their forthcoming atmospheric sci-fi platform adventure game, PLANET ALPHA is the company's 100th game. To celebrate a new trailer for the game has been released alongside a video showing some of the most memorable games from Team17's history.
Founded in 1990, Team17 started life as a publisher working with the likes of Housemarque on Super Stardust and Epic on Silverball. They became famous for the Worms series which launched in 1995 and in 2013 set up their global games label which has helped bring hit games to market including The Escapists and Overcooked series, Yooka-Laylee and many more from talented developers around the world. 27+ years later, Team17 are now celebrating their 100th release with the launch of PLANET ALPHA on September 4th for Xbox One, PlayStation 4, Nintendo Switch™ and PC.
PLANET ALPHA is an atmospheric side-scrolling platform adventure game. Combining fast platforming, creative puzzles, stealth mechanics and a unique art style to create an unforgettable experience.
"The 100th game marks an incredible milestone for Team17 as we move closer towards our 30th year in this diverse and creative industry. Team17 started life as an indie publisher in 1990; the release of PLANET ALPHA in 2018 is a poignant moment for us all in that we have come full circle in bringing our expertise, perspective and values from our time as an independent developer to games publishing in this exciting modern era of indie games," said Debbie Bestwick MBE, CEO of Team17. "I'd like to pay tribute to employees of Team17, both past and present, as we celebrate the release of a multitude of titles across many game systems from 16-bit and beyond and in countries far and wide. I'm appreciative, humbled and honoured to work with talented developers in bringing their wonderful creations to fans everywhere. We're just as passionate and excited for the next 100 games!" 
PLANET ALPHA is heading to Xbox One, PlayStation 4, Nintendo Switch™ and PC on September 4th and is now available to pre-order from Steam. Players pre-ordering the game will receive the digital deluxe version of the game, featuring the soundtrack and a digital art book plus a 10% discount.
To keep up to date with all the information on PLANET ALPHA please like us on Facebook, follow us on Twitter and join us on Discord.